Epic Games takes legal action against Google in Australia
Latest complaint in ongoing campaign against mobile giants claims Google restrictions violate Australian consumer law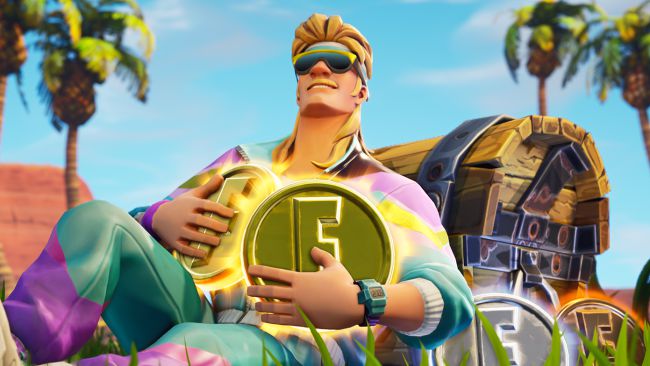 Epic Games has filed yet another legal complaint against Google, this time in Australia.
The Fortnite developer filed with the Federal Court of Australia, accusing Google of contravening the Australian Consumer Law and the Competition and Consumer Act with its "near-monopoly" on app distribution and payments.
The filing is the latest expansion of Epic's ongoing case against both Google and Apple after the two mobile giants blocked Fortnite from their app stores.
That decision was prompted by Epic introducing a direct payment option, circumventing the 30% commission each firm takes for in-game transactions, as stipulated in their developer agreements.
Epic already filed against Apple in Australia back in November, and now files against Google, Google Asia Pacific and Google Australia to continue this fight.
In its complaint, Epic makes multiple accusations against Google and its two subsidiaries, including misuse of market power, exclusive dealing and unconscionable conduct.
An accompanying statement reiterated that, as with its other cases, Epic is not seeking damages from Google or Apple. Instead, it is "simply seeking fair access and competition that will benefit consumers and developers."
The Fortnite firm has been concentrating on its lawsuits against Apple, since this is the more restrictive of the two platforms.
Users can only download apps through the iOS App Store and payments are also handled through this platform, so there are no alternative ways for iPhone owners to play and spend on Fortnite.
Google, meanwhile, does allow Android users to side-load apps, although Epic argues this is "egregiously difficult... forcing the vast majority of users to obtain apps through the Google Play Store."
Apps downloaded through the Google Play store must pay the 30% commission on all in-game purchases.
Epic is currently fighting this case on multiple fronts, primarily in the US -- the home market for all three parties involved -- but also the UK and the European Union.
The UK's Competition Appeal Tribunal gave permission for the case against Google to proceed, although ruled that the antitrust claims against Apple should be handled in the US. That case goes to trial in May.
Epic has also co-founded the Coalition For App Fairness in the US and is pushing for local legislature that will prevent Apple and Google from imposing such restrictions.
A bill proposed in North Dakota failed to pass, but a similar bill in Arizona has passed the first two votes.