Fortnite has also been kicked off of Google Play
Update: And, as with Apple, Epic Games is now also suing Google for anti-competitive practices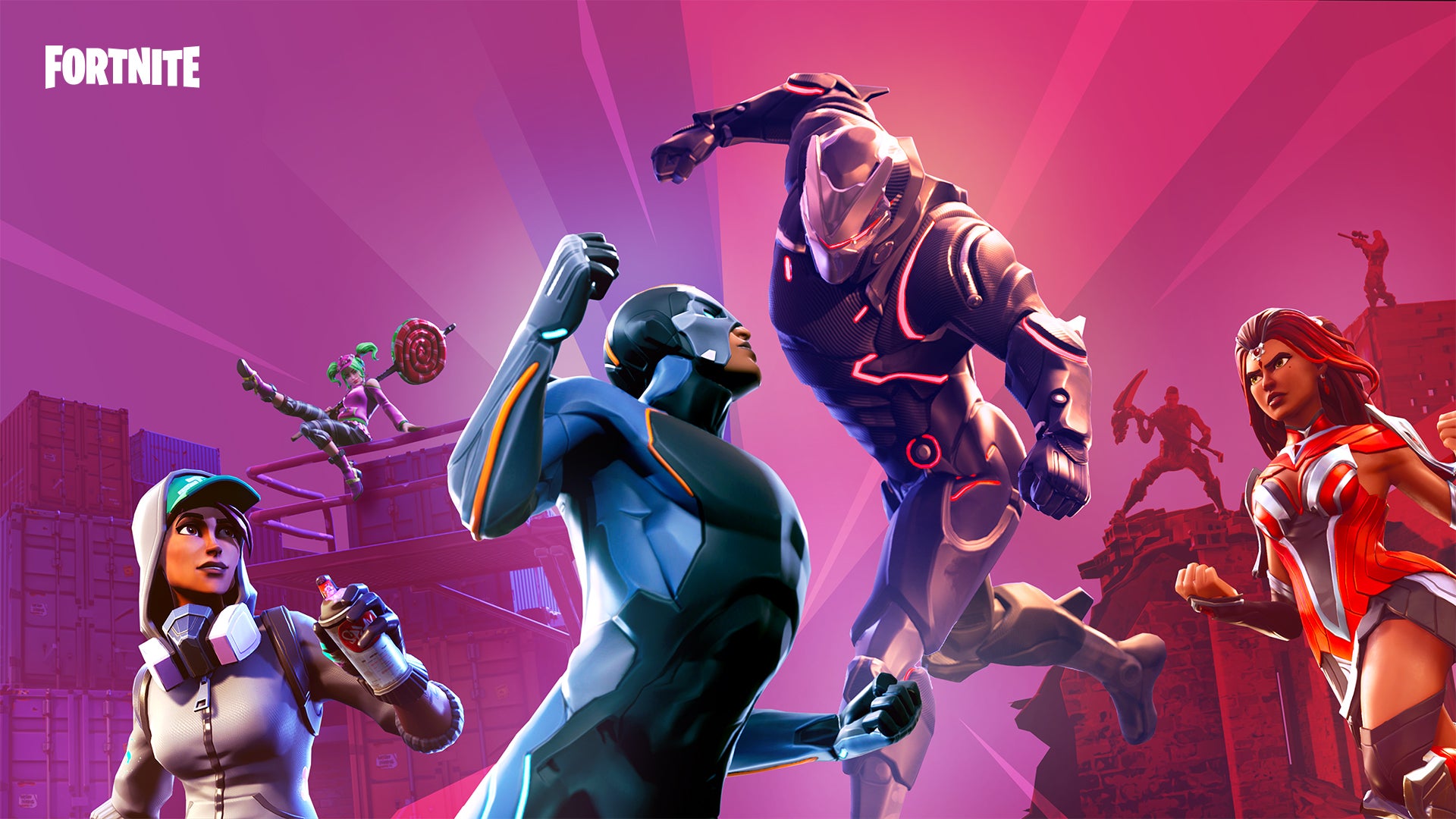 Original story: After being kicked off of the App Store earlier today, Fortnite now has also been removed from Google Play.
This is the latest development in an ongoing battle between developer Epic Games and multiple platform holders, kicking off earlier today with Epic implementing the ability to purchase Fortnite currency directly on mobile, circumventing Apple and Google's purchasing services and 30% revenue share.
Though it left the ability to purchase currency through the mobile marketplaces intact, it offered a discount for purchasing directly on all platforms including PC and console, citing the savings the company was getting from not having to pay a cut to the platform holders.
In response, Apple removed Fortnite from its App Store, saying the circumvention of its pay system as the reason.
Epic hit back shortly after, filing a complaint in a California court against Apple over its cut and its tight control over mobile markets, accusing it of prohibiting healthy competition.
It also pushed a video within Fortnite that appears to be a reference to an original Macintosh ad Apple pushed in 1984, positioning itself to its audience as "defying the App Store monopoly" and encouraging players to "join the fight."
Now, Google appears to have joined Apple in its stance against the battle royale behemoth, confirming in a statement to The Verge that the game's removal from Google Play is indeed because of it circumventing Google's pay policies.
"The open Android ecosystem lets developers distribute apps through multiple app stores," the statement reads. "For game developers who choose to use the Play Store, we have consistent policies that are fair to developers and keep the store safe for users.
"While Fortnite remains available on Android, we can no longer make it available on Play because it violates our policies. However, we welcome the opportunity to continue our discussions with Epic and bring Fortnite back to Google Play."
Fortnite does indeed remain available on Google Play through download on Epic's website -- where it's been since 2018 when Epic first released it on the platform, then also citing wishing to avoid the 30% revenue cut. The game finally appeared on Google Play just this past April.
Apple does not permit the downloading of new apps on its devices outside its own App Store, leaving iOS users with no such option.
Update: Just as it did with Apple earlier today, Epic Games has now also filed a complaint in a California court against Google as well.
As reported by The Verge, Epic's case against Google targets similar issues, saying that its Google Play store prevents healthy competition, and that the company has gone against its motto of "Don't Be Evil" by using its size to monopolize its market.
Epic's case against Google is complicated slightly more by the fact that unlike Apple, Google does still allow apps to be downloaded outside of its Google Play store.
However, Epic's argument focuses on the fact that the company uses various methods to push users and app makes to Google Play, effectively making other avenues to distributing apps on the system possible, but not viable or profitable, thus forcing anyone who wants to profit off apps on its devices to give the company a 30% cut.
"If not for Google's anti-competitive behavior, the Android ecosystem could live up to Google's promise of open competition, providing Android users and developers with competing app stores that offer more innovation, significantly lower prices and a choice of payment processors," reads the complaint.
"Such an open system is not hard to imagine. Two decades ago, through the actions of courts and regulators, Microsoft was forced to open up the Windows for PC ecosystem. As a result, PC users have multiple options for downloading software unto their computers, either directly from developers' websites or from several competing stores.
"No single entity controls the ecosystem or imposes a tax on all transactions. And Google, as the developer of software such as the Chrome browser, is a direct beneficiary of this competitive landscape. Android users and developers likewise deserve free and fair competition."
As with the suit against Apple, Epic is not seeking damages, but is seeking injunctive relief against Google so that the company will be forced to open its ecosystem.