Was Activision Blizzard right to ignore mobile? | 10 Years Ago This Month
The publisher had to play catch-up after dismissing the mobile market in 2010, but that may have been its best course forward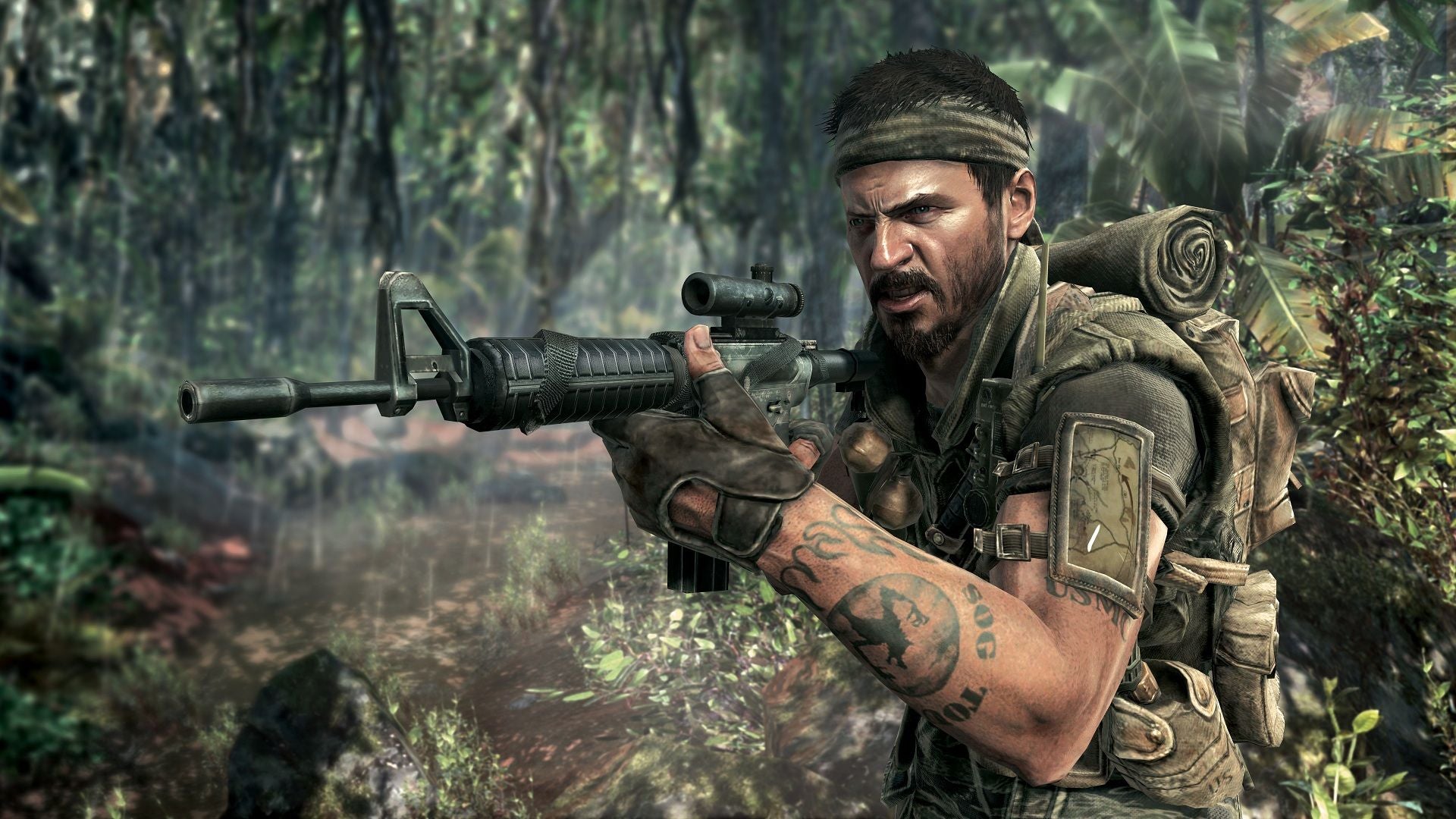 The games industry moves pretty fast, and there's a tendency for all involved to look constantly to what's next without so much worrying about what came before. That said, even an industry so entrenched in the now can learn from its past. So to refresh our collective memory and perhaps offer some perspective on our field's history, GamesIndustry.biz runs this monthly feature highlighting happenings in gaming from exactly a decade ago.
Doing More With Less
A decade ago, Activision Blizzard had a toe in almost every corner of the business. It had AAA core gaming and budget titles. It had original IP and licensed games based on kids movies and comic books. It had single-player adventures and massively multiplayer online worlds.
Part of the way it became such an all-encompassing entity was through mergers and acquisitions. Activision bought RedOctane and the Guitar Hero franchise when they were just taking off, and then acquired FreeStyle Games, Budcat Creations, and 7 Studios to churn out more content in the briefly insatiable rhythm game genre. It merged with Vivendi Games to bring Blizzard's MMO, RTS, and action RPG hits into the fold and become a force in PC gaming. It bought Bizarre Creations to fill the racer-shaped hole in its portfolio.
So given Activision Blizzard's interest in expanding into trending new markets and willingness to buy its way into them, why wasn't it making a move for mobile in 2010, the year the iPad debuted and smartphones were still ascendant?
As CEO Bobby Kotick explained at the Reuters Global Media Summit, he just wasn't interested in mobile games.
"We don't view the App Store as a really big opportunity for dedicated games"

Activision Blizzard CEO Bobby Kotick
"The place where you have the opportunities for growth is within the communities of franchises we control," said Kotick. "We don't view the App Store as a really big opportunity for dedicated games… Right now, we don't see an opportunity for us to participate in that market."
Five years later, Activision Blizzard would pay $5.9 billion to acquire King and get the company a foothold in the mobile market it had previously ignored.
Kotick sang a different tune when announcing the King deal, saying, "Mobile gaming is the largest and fastest-growing opportunity for interactive entertainment and we will have one of the world's most successful mobile game companies and its talented teams providing great content to new customers, in new geographies throughout the world."
Activision Blizzard would again have to go outside of the company for help after TiMi Studios proved mobile could play host to traditional first-person shooter gameplay with PlayerUnknown's Battlegrounds in 2018. Activision Blizzard hired the external studio to make Call of Duty: Mobile.
While being late to the party hasn't exactly hamstrung Activision Blizzard here -- King is reliably profitable and Call of Duty: Mobile has been a hit -- it's worth wondering if the company could have developed these competencies internally or bought them more cheaply, had it only prioritized the mobile market a bit more and a bit sooner.
Or you could see Activision Blizzard's reluctance to buy into mobile back then as part of a greater strategy. The same month Kotick was explaining his disdain for mobile, Activision Publishing CEO Eric Hirshberg was telling IndustryGamers why the company wasn't trying to pursue every big opportunity in gaming.
"At the end of the day, even a company the size of Activision can't compete in every genre, and shouldn't. Focus is rewarded in this business"

Activision Publishing CEO Eric Hirshberg
"At the end of the day, even a company the size of Activision can't compete in every genre, and shouldn't," Hirshberg said. "Focus is rewarded in this business. The companies who do it the best tend to have their areas where they really shine and make the best games in those areas."
Hirshberg's comments read more like a mission statement for Activision's future than a reflection of where it was at the time.
After all, Activision released 16 new games in 2010, from Call of Duty: Black Ops to Guitar Hero: Warriors of Rock to Tony Hawk: Shred to Transformers: War for Cybertron to Spider-Man: Shattered Dimensions. It released original IP like Blur and Singularity. It released two James Bond games and two Cabela's hunting games. It released kids movie adaptations like How to Train Your Dragon and Shrek Forever After.
In 2020, Activision released Call of Duty: Black Ops Cold War, Call of Duty: Modern Warfare 2 - Campaign Remastered, Call of Duty Warzone, Tony Hawk's Pro Skater 1 & 2, and Crash Bandicoot 4: It's About Time.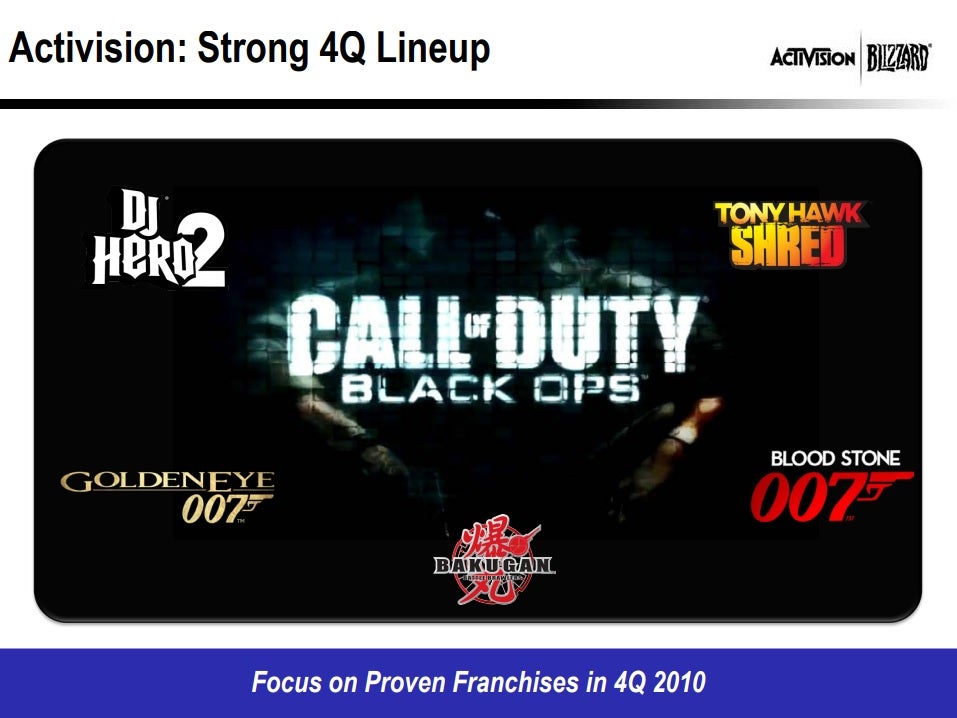 Clearly, Activision has spent the last decade focusing its release slate, but was Hirshberg right about being rewarded for it?
Revenues for Activision have actually been declining for some time now. Activision reported $2.77 billion in revenue for 2010, when Hirshberg made those comments. It peaked at $3.07 billion in 2012, but has been trending downward since. Last year it reported $2.22 billion in revenues.
Activision has seen a downward sales trend for the last decade, but it's making more money than ever before
But that doesn't tell the whole story. Despite the downward sales trend, Activision is making more money than ever before. In 2010, Activision reported operating income of $511 million. Last year's Activision operating income was $850 million.
In fact, Activision's last nine years have been the most profitable in the company's history, with each and every year besting its 2010 operating income measure by at least a quarter of a billion dollars.
And Activision's focus on Call of Duty in particular appears to be paying massive dividends this year thanks to the addition of Warzone and Call of Duty Mobile to the lineup (and credit where it's due, a global pandemic giving people more reasons to stay inside and play games).
Through the first three quarters of 2020, Activision had already seen more revenues than in all of 2019 ($2.28 billion), and $1.08 billion in operating income. The first nine months of 2020 were more profitable than any full year in Activision's history. Add a holiday quarter with the release of a new mainline Call of Duty game on top of that and the publisher might be facing some very tough comparisons next year.
Granted, that focused strategy only applies to the Activision segment of Activision Blizzard.
While Activision was drilling down into first-person shooters and ruthlessly trimming its release schedule, the Blizzard team was growing its slate of ongoing titles and expanding into collectible card games, first-person shooters, and MOBAs with Hearthstone, Overwatch, and Heroes of the Storm, respectively. Throw in a return to consoles, expansion into mobile development, and a slate of remastered old games and it's fair to say Blizzard's strategy is less focused than Activision's.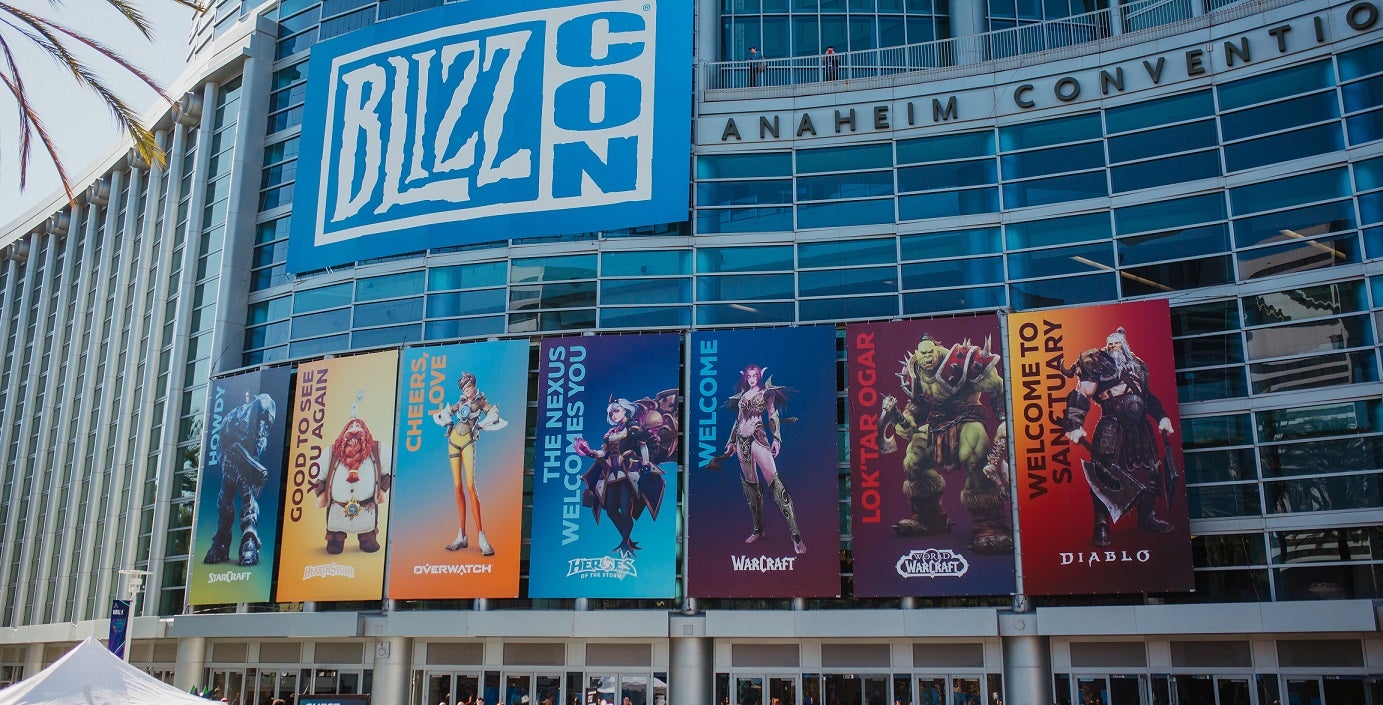 And while it would be overly simplistic to suggest the end results are just a matter of focus, Blizzard's bottom-line performance for the last decade has been as diverse as its product slate.
In 2010, Blizzard saw $1.66 billion in net revenue, and $850 million in operating income. Last year, revenues were minimally higher to $1.68 billion, but operating income had fallen 45% to $464 million.
Blizzard has only topped its 2010 operating income once in the years since, with the 2016 launch of Overwatch. Its operating income has declined each year since then. A significant part of that can be chalked up to Blizzard's release schedule. 2010 saw the long-awaited launch of Starcraft 2: Wings of Liberty. 2016 was Overwatch, and as for the decline of the last few years, Blizzard hasn't had a major new release in that span.
That said, to whatever extent a lack of focus has been weighing on Blizzard's profitability, it seems unlikely to improve anytime soon. While the company appears to have backburnered Heroes of the Storm, it is still juggling ongoing support for World of Warcraft, Hearthstone, and Overwatch, while also working on Diablo 4, Overwatch 2, and a jump into mobile with Diablo Immortal.
We know there have been changes at Blizzard in recent years, with Activision Blizzard management reportedly intending to be a little more hands-on than in the past. Now some of the new things Blizzard is pursuing (a mobile port of a huge franchise and nostalgia-driven remasters) have been successfully embraced even by the modern, focused Activision. But it will be interesting to see if Blizzard as a whole ends up a little more focused in the coming years as well.
Playfish Warns of Whale Hunting, EA Takes the Bait
The BBC's Panorama documentary on video game addiction sparked plenty of discussion 10 years ago this month, including some comments from Playfish boss Kristian Segerstrale during an appearance at the Evolve in London conference.
Segerstrale acknowledged that there might be a small portion of the gaming audience that ends up spending unreasonable amounts of money on microtransactions in games, but was confident that the industry would squash the problem before it got out of hand.
"It's so obviously in the self interest of the industry that I'm not too concerned about it," Segerstrale said of putting some kind of caps on player spending in games, adding, "It's not good for anybody to spend £1,000 in their game then be caught by their mum and end up on the front page of the Sun. [We need to monitor that] to ensure that you don't end up in situations that are ultimately no good for the welfare of the player."
He went even further, saying, "I think it comes back down to responsibility. Responsible developers across the board need to be monitoring their players' spend levels."
Segerstrale's faith may have been misplaced. Just the week before, the chief financial officer of Playfish parent company Electronic Arts, Eric Brown, was telling investors how great it was that customers could pour infinite amounts of money into FIFA Ultimate Team packs.
"There's really no limit to the card packs that you can purchase," Brown said. "We've seen people paying $500, $800, $1,000 on digital trading cards so they can get the best possible lineup of teams."
Needless to say, publishers like EA have followed Segerstrale's advice to monitor player spending habits. Unfortunately, they've shown more interest in using that data to optimize player spend than to manage player welfare.
A decade ago, Brown said that the Ultimate Team mode in FIFA 09 brought in $15 million. In EA's most recent annual report, it said Ultimate Team modes brought in $1.49 billion and accounted for 27% of all revenues.
Sony, Don't Read This
OK, are they gone? Cool.
Everybody else, here's Microsoft global marketeer Albert Penello explaining that "nobody bought" the company's cosmetic Xbox 360 faceplates that 1) allowed people to switch up and customize the look of their systems and 2) were a slam dunk preorder/special edition bonus idea for superfans.

The PS5 is, uh… let's say "aesthetically divisive." It's designed to allow for easily removing and replacing the faceplates. It gives artists a really, really big canvas on which to express themselves. Replacement faceplates just make all the sense in the world.
Sony's recent crackdown on people selling unlicensed custom PS5 faceplates would only seem to reinforce the idea that the company has its own plans on this front.
So for everybody's sake, whatever you do, just don't mention this whole "nobody bought it" thing to Sony.
Good Call, Bad Call
GOOD CALL: Bigpoint chairman Simon Guild predicted that the subscription business model would make a successful return in gaming.
"We didn't like the idea of subscription as a barrier, but....we think subscriptions will come back in a strange and unusual way - other ways of payment, all we're trying to do is reduce the barriers for people to buy our stuff."
Guild was a bit vague there, but I think he's largely been proven right. Going beyond multi-game subscription services like Apple Arcade and Xbox Game Pass Ultimate, the season pass and battle pass models adopted by many free-to-play games qualify to me as "strange and unusual" twists on subscriptions. Today's publishers like subscriptions so much we're even getting subscriptions that include our subscriptions. That's right, subscriptions that include our subscriptions.
In short, the games-as-a-service era and the desire for businesses to have predictable income have combined to ensure subscriptions are going to be a major part of the gaming landscape going forward. Even if we don't always want to call them that.
BAD CALL: Buried at the end of this story on mobile and social games, Eidos life president Ian Livingstone reassured everyone that the company wasn't giving up on Kane & Lynch, even though the recently released Kane & Lynch 2: Dog Days didn't impress and developer IO Interactive made some layoffs.
"Kane & Lynch are two amazing characters who have a lot of brand equity," Livingstone said. "People like those guys, so they're not going to disappear."
It's possible Livingstone was being sarcastic about that whole statement given that "unlikable" was one of the go-to adjectives for reviewers describing the protagonists.
Regardless, disappear they did. Kane & Lynch had cameo appearances in IO's next game, 2012's Hitman Absolution, but the gritty killer odd couple has been sidelined since then.
I'm not saying Kane & Lynch is never coming back -- brands in video games have a nasty habit of resurrection, even ironically -- but commercially middling franchises tend to get a second chance only when their fanbases will them into existence, and I'm not aware of any Kane & Lynch fan conventions. And even if IO Interactive wanted to revisit the series, it has its hands full with Hitman 3 and a new James Bond game right now. IO also left the rights to Kane & Lynch behind when it separated from Square Enix, so that's another complication.
BAD CALL: Electronic Arts' free-to-play general manager Ben Cousins believed the in-game advertising craze may have been over, saying, "We did a deal with Dr. Pepper for Battlefield Heroes, where if you buy a bottle and scan in the code you get an exclusive outfit. That kind of deep integration will work, I think, but I'm not convinced that we'll have billboards in games and things like that. Maybe those days are over."
Cousins was right that the late 2000s in-game ad gold rush didn't turn out the way many had hoped, but incremental monetization is a siren song this industry has never been able to resist for long.
EA itself just got its knuckles rapped a few months ago after shoehorning ads into the middle of fight replays in UFC 4. NBA 2K1 got dinged for running an Oculus commercial during loading screens. League of Legends is plastering ads over the playfield on esports broadcasts. Capcom was blasted for putting ads into Street Fighter 5: Arcade Edition.
In-game advertising is an unsightly affliction that may seem to go away for stretches of time, but there is no cure and you can rest assured there will always be new flare-ups.
GOOD CALL: Wedbush analyst Michael Pachter was accurate when he predicted more than a year ahead of launch that the PlayStation Vita (then just called the PSP2) would be dead on arrival. Cruel and hurtful, perhaps, but accurate.