Sony legal threat compels PS5 faceplate company to cancel all orders
CustomizeMyPlates also had to rebrand from PlateStation5 following complaints from platform holder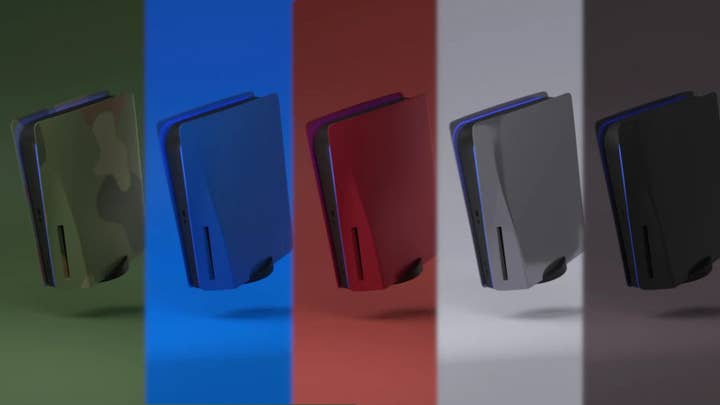 Sony has taken legal action against a peripherals manufacturer that was selling custom faceplates for the upcoming PlayStation 5 console.
VGC reports CustomizeMyPlates.com -- previously known as PlateStation5.com -- has cancelled all orders and pulled its range from sale.
However, at the time of writing, the products still seem to be listed on the website.
The company was offering unofficial faceplates for PlayStation 5 in a range of colours, following a Sony video showing the official white plates can be removed.
It was working with manufacturers in the UK and China to build the plates based on the officially released PS5 specifications, and aimed to ship the first products to customers within two weeks of the console's upcoming launch.
The site told VGC it carried out due diligence and believes that, since Sony's patents on the faceplates is still pending, it was legally allowed to create its own alternatives.
"But after only a day of our website being live, Sony's lawyers asked us to change our name, due to trademark infringements," a spokesperson said.
"We thought this switch would be enough to keep everyone happy, and honestly were hoping so since we were already underway without our product development. But then Sony's lawyers told us it was their opinion [that] Sony's intellectual property extended to the faceplates, and that if we continued to sell and distribute them in any country, we would end up in court."
The spokesperson confirmed it's in the process of cancelling and refunding all orders, adding: "We are extremely disappointed about this but we have no other option."