NBA 2K21 adds unskippable ads to loading screens
UPDATE: 2K Games says ads were not meant to run in pre-game introduction, is working on a fix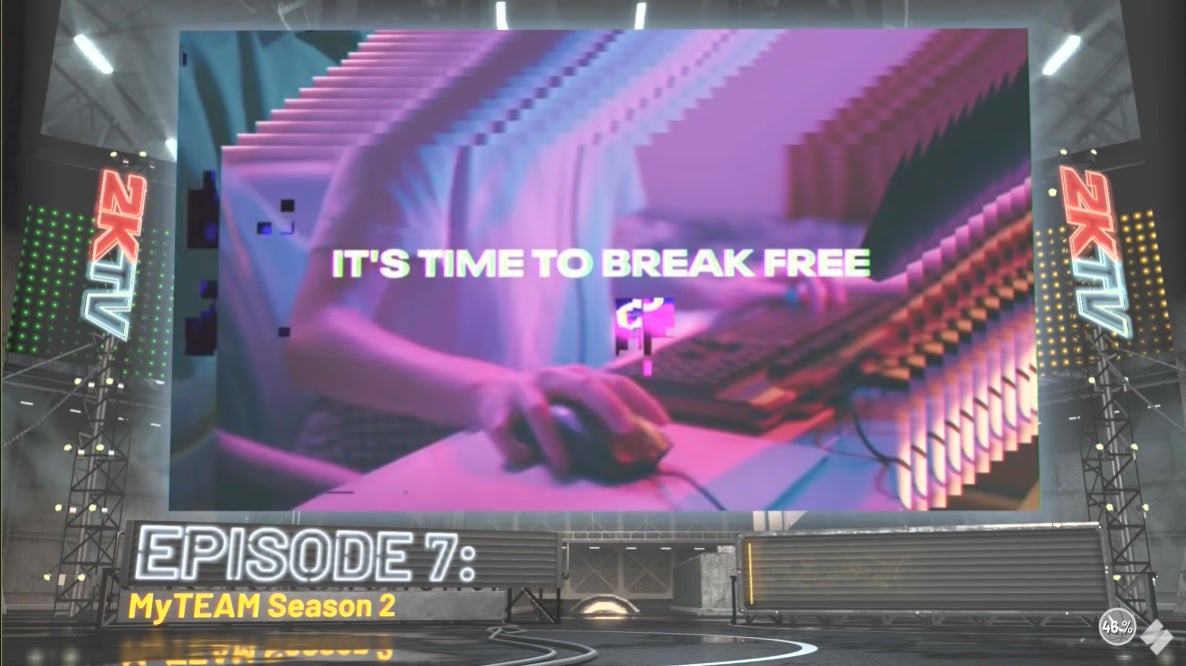 Original story -- October 19, 2020: A month after launch, Take-Two has patched in unskippable advertisements for third-party products into NBA 2K21, according to Stevivor.
The site has uploaded a pair of videos to YouTube showing ads for the Oculus Quest that appear during loading screens of the Xbox One and PlayStation 4 versions of NBA 2K21 when players start a game.
The ads are appearing some six weeks after the game's initial launch on September 4.
Fellow sports game publisher Electronic Arts did something similar with its UFC 4 last month when several weeks after launch, the publisher began flashing ads for Amazon's video series The Boys over the instant replays in fights.
In that case, EA responded to criticisms by saying it was "abundantly clear" people did not like the ad integration, so it pulled the ads from replays and said it wouldn't bring them back in the future.
A 2K Sports representative did not immediately return a request for comment.
Update -- October 21, 2020: 2K Games has issued a statement via the game's official Twitter account, revealing the inclusion of the ads was at least partly a mistake.
While the publisher stops short of apologising and does not suggest it will make ads skippable, it does indicate these were not meant to appear so quickly after the game starts.
"Yesterday's 2KTV ad placement impacted our players' experience in a way we didn't intent, as these ads are not meant to run as part of the pre-game introduction," the company wrote. "This will be fixed in future episodes."
Additional reporting by James Batchelor