Activision Blizzard to buy King for $5.9 billion
CEO Kotick believes deal will create "the largest, most profitable company in interactive entertainment"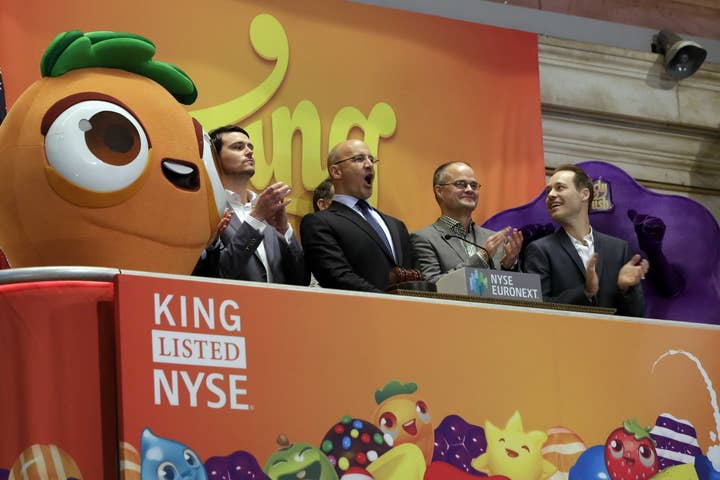 In what is surely the biggest acquisition deal of the year, Activision Blizzard has agreed to purchase the outstanding shares of King Digital Entertainment for $5.9 billion.
The deal price is $18 per share, a 20 per cent premium over King's closing price on October 30, 2015, and a 23 per cent premium over its one month weighted average.
"The combined revenues and profits solidify our position as the largest, most profitable standalone company in interactive entertainment," said Activision Blizzard CEO Bobby Kotick in a statement. "With a combined global network of more than half a billion monthly active users, our potential to reach audiences around the world on the device of their choosing enables us to deliver great games to even bigger audiences than ever before."
The claim about the company's profitability is based on their combined revenue over the last 12 months: Activision Blizzard had non-GAAP revenues of $4.7 billion and King had adjusted revenues of $2.1 billion. The deal will add around 30 per cent to Activision Blizzard's expected 2016 revenue.
Activision Blizzard's board of directors unanimously approved the acquisition deal. It is now subject to the approval of King's shareholders and the Irish High Court, and will require clearance antitrust authorities.
The acquisition is expected to complete in spring 2016. King will continue to be led by Chief Executive Officer Riccardo Zacconi, Chief Creative Officer Sebastian Knutsson, and Chief Operating Officer Stephane Kurgan.