Ubisoft quibbles over the definition of subscription for Trackmania
Update: Nadeo managing director clarifies stance on business model to GamesIndustry.biz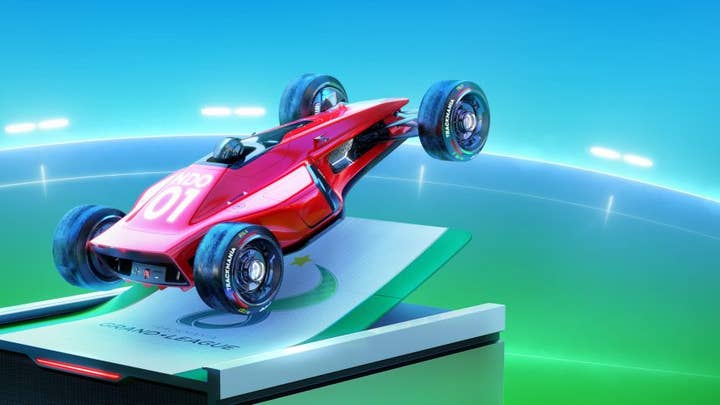 Original Story, June 2, 2020: Ubisoft has asserted that the upcoming Trackmania does not charge a subscription -- despite users having to pay in yearly installments.
Series fans expressed disappointment in a new pricing model on the Trackmania forums, with calls for developer Nadeo to "consider having a 'lifetime' purchase option" for those who did not wish to subscribe.
Responding to these comments, a member of the Nadeo team -- Amélie 'Alinoa' Castelnérac -- insisted this was not a subscription.
"Actually, it's not a subscription model but an access to the game for a limited time," she wrote. "You pay for having access to the game for one period and that's it. When the time is over, you have to buy the game again for the time that you want to access it again."
In a post on the game's website last month, the publisher revealed players will be able to access certain features for free, or pay $9.99 for one year of Standard Access.
There is also Club Access, which costs $29.99 for one year or $59.99 for three years. Both Club and Standard Access give the players more features, including the ability to save more than one track in the series' signature track editor.
In a later post, Castelnérac clarified that after the paid period is over, user accounts revert to the free Starter Access.
Update, June 3, 2020: Ubisoft Nadeo's managing director Florent Castelnérac has responded to GamesIndustry.biz's article with additional clarification on the studio's comments.
He writes that the model could also be likened to a season pass, in that it gives players a way to pay up front for any additional content that is released during the allocated period. He adds that players keep this content after that period ends.
Castelnérac also said that using this model to fund more content for the next Trackmania would be "better than making a sequel," adding: "Having new games just for new income can make you develop things that are more marketable than really interesting to your core audience."
In response to requests for 'lifetime' access, he notes that Nadeo is still operating some games that have been out for 15 years so it becomes difficult to "commit to a clear end of 'lifetime'."
"Instead of being virtually committed to 'at least five more years' of support, we decided to be as honest as possible by not selling a 'lifetime' access," he wrote. "And this is why we think that three years is a good delay."
You can read Castelnérac's comment in full below this article.