Capcom responds to complaints over Street Fighter's in-game ads
Publisher will "consider how we can improve this new feature" based on community feedback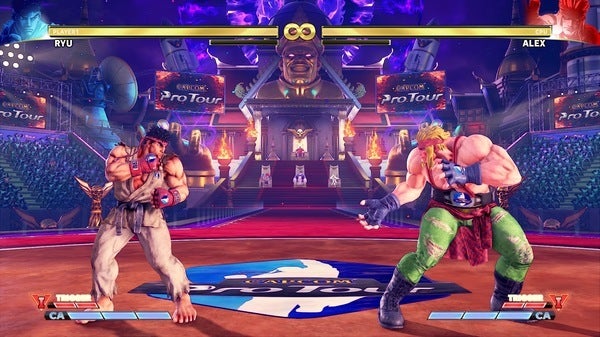 Capcom has been criticised for adding advertisements into Street Fighter V: Arcade Edition, but seems to have no plans to remove it.
The publisher added 'Sponsored Content' to the game in an update last week, which introduces advertising to various stages, character models and loading screens.
Currently, this is being used to "remind [players] about costumes, bundles and the Capcom Pro Tour" but some Street Fighter fans are concerned these spaces could be offered to external brands.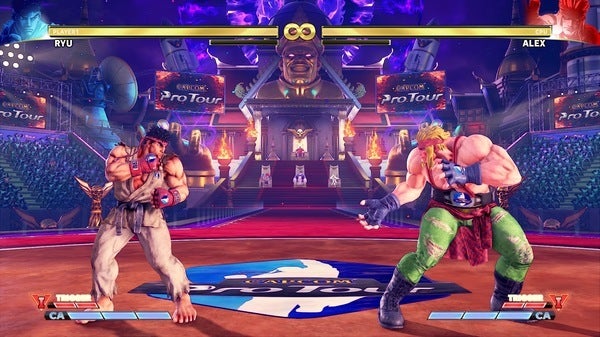 There are also complaints about the fact that Capcom has introduced advertising to a full-price titles -- whereas it's expected in free-to-play games -- although this is nothing new, with EA providing in-game ad spaces across everything from FIFA's stadium walls to Burnout Paradise billboards (as an example of how long this has been happening).
The ads can actually be turned off in the game's setting menu, although some users insist this should be opt-in by default rather than opt-out. As an added incentive, players who leave the advertising enabled earn more Fight Money.
Nevertheless, complaints via social media and platforms like Reddit have obviously reached a stage where Capcom feels compelled to offer a response.
Via the official Street Fighter Twitter feed, executive producer Yoshinori Ono wrote: "We value and thank our community for providing feedback on the new Sponsored Content feature added to Street Fighter V: Arcade Edition this week. We will continue collecting everyone's feedback to consider how we can improve this new feature for players in the future."
The promise of improvements suggest Capcom has no plans for dropping in-game advertising from the title.