NPD: US console sales in April up 163% to $420m
Video games hardware and software generated $1.5 billion last month, making it the biggest April on record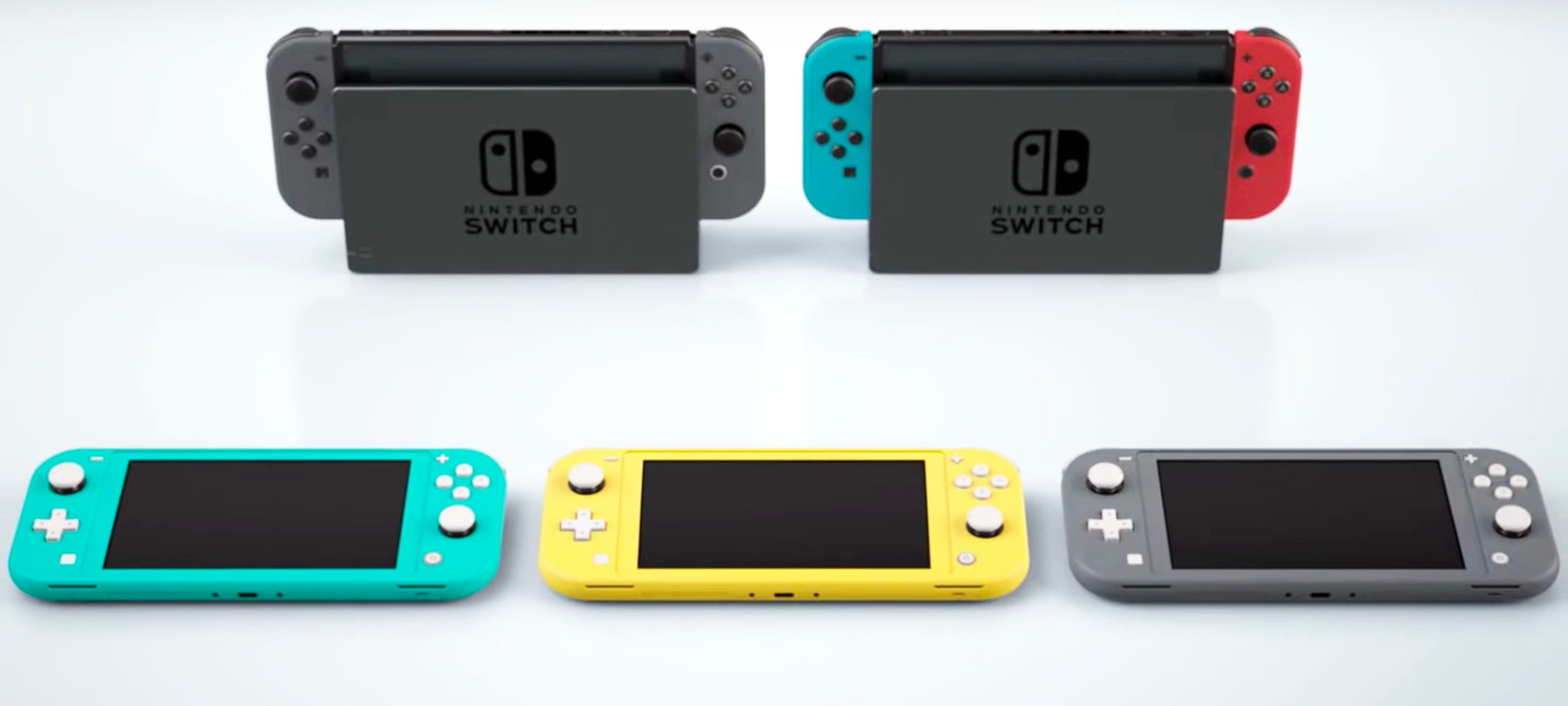 A surge in console sales drove the US video games market to its best April to date.
The NPD Group's latest figures show hardware sales more than doubled year-on-year, up 163% to $420 million.
It's the highest April hardware spend since 2008's $427 million. Year-to-date spending on consoles has risen by 30% year-on-year to $1.2 billion.
The main driver of this growth has been Nintendo Switch, no doubt buoyed by the ongoing success of Animal Crossing: New Horizons, plus the COVID-19 prevention measures which have seen much of the nation stay at home, in need of entertainment.
Nintendo's console topped both the unit sales and dollar rankings in the US last month. Year-to-date dollar sales of Nintendo Switch are now the highest for any platform in US history, shattering the record set by the Wii in April 2009.
But it's worth noting that Sony and Microsoft also fared well last month. As with the Switch, both PlayStation 4 and Xbox One saw hardware sales rise by more than 160% when compared to April 2019.
Total spending on games hardware, software, accessories and game cards rose 73% year-on-year to $1.5 billion, setting a new record for an April month's reported spend. The previous bar was set by April 2008, when US gamers spent $1.2 billion.
Year-to-date total spend stands at $4.5 billion, up 12% compared to this point last year.
Software naturally generated the most dollar sales at $662 million -- also a record high for an April month. The previous record was $642 million, again in April 2008.
The US has spent more than $2 billion on games software so far this year, 6% higher than the same period in 2019.
Final Fantasy 7 Remake was the biggest selling game of the month, third biggest-selling game of the year so far, and set new records for the franchise in terms of both launch month unit and dollar sales. It beats series records' set by Final Fantasy XV back in December 2016.
The RPG remaster is already the biggest-selling PS4 game so far this year.
Call of Duty: Modern Warfare also enjoyed a strong month, holding on to its position as the best-selling game of 2020 and the best-selling game of the past 12 months
It's also the fourth fastest-selling game in US history, based on dollar sales from the first seven months.
Spending on accessories and game cards rose by 49% year-on-year to $384 million, with year-to-date spending at $1.3 billion, up 8%.
Driven by the surge in console sales, spending on controllers nearly doubled compared to this time last year, set a new April month record.
The black PS4 DualShock controller was the biggest seller of the month, although the Switch Pro Controller is the best-seller of the year so far.
Here's the US Top 20 (based on dollar sales) for the period between April 5 and May 2, 2020, courtesy of The NPD Group:
| Last Month | This Month | Title |
| --- | --- | --- |
| NEW | 1 | Final Fantasy 7 Remake |
| 2 | 2 | Call of Duty: Modern Warfare |
| 1 | 3 | Animal Crossing |
| 5 | 4 | NBA 2K20 |
| 8 | 5 | Grand Theft Auto 5 |
| 4 | 6 | Resident Evil 3 |
| 20 | 7 | Call of Duty: Modern Warfare 2 Remastered |
| 3 | 8 | MLB: The Show |
| 16 | 9 | Madden NFL 20 |
| 12 | 10 | Red Dead Redemption 2 |
| 17 | 11 | Just Dance 2020 |
| 13 | 12 | FIFA 20 |
| 19 | 13 | Mortal Kombat 11 |
| 9 | 14 | Borderlands 3 |
| NEW | 15 | Predator: Hunting Grounds |
| 10 | 16 | Mario Kart 8: Deluxe |
| 18 | 17 | Star Wars Jedi: Fallen Order |
| 7 | 18 | Persona 5 Royal |
| 25 | 19 | Need for Speed: Heat |
| 27 | 20 | Dragon Ball Z: Kakarot |
Does not include digital sales for Animal Crossing or Mario Kart