The games industry must protect its vulnerable businesses | Opinion
People are buying lots of games, but the health of the games business is still in jeopardy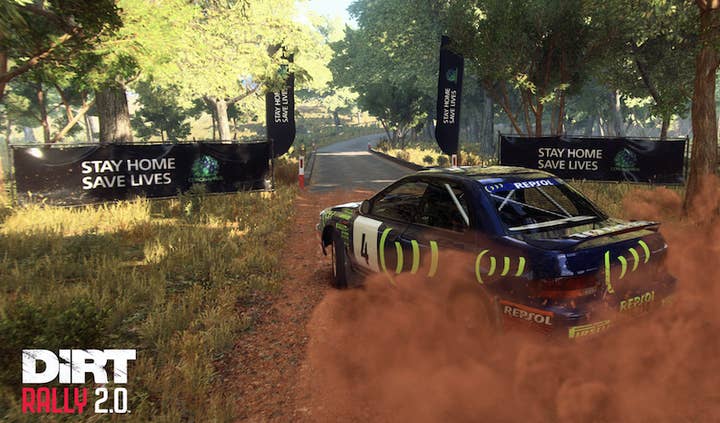 There's a big secret the games industry is keeping. Come a little closer and I'll tell you what it is. A little closer.
People are buying a lot of video games right now.
Ok, it might not actually be a secret. Everyone knows that. You can see it in the market data, and in Steam's concurrent users, in the traffic to our sister websites (a few records have been broken this past week) and you can see it in the fact nobody anywhere can buy a Nintendo Switch. Everybody knows that video games are popular right now.
But that's not the message the games industry wants out there. The story that the big games publishers want to tell is how this business is playing its part in the fight against COVID-19. Opportunity feels like a crass word considering the crisis, but there is a view that this is a chance for the games industry to show its good side after a few years of coming under fire for things like loot boxes and gaming addiction.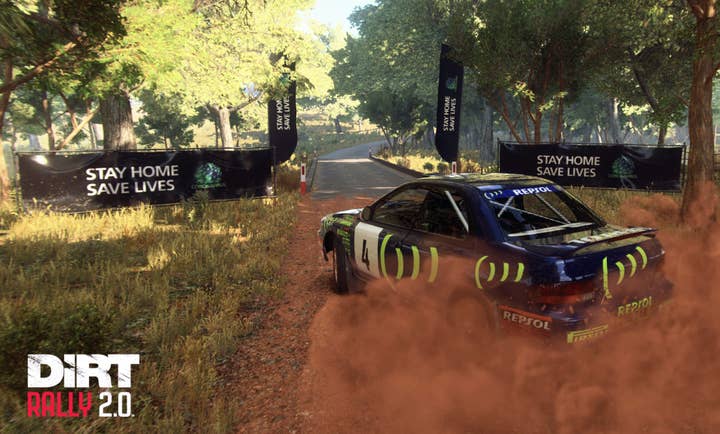 And we are seeing some of that play out in co-ordinated and considered ways. The #PlayApartTogether campaign that major games companies have launched to support the World Health Organisation is one such example, and it's interesting to see games firms team up with an organisation that had only recently added gaming addiction to its list of disorders.
In the UK, there's a similar initiative where games publishers and developers have backed the Government's Stay At Home, Stay Safe campaign with in-game messages. And then there are individual projects, such as free game giveaways, promotions where developers are unlocking paywalls to allow its customers to play for longer, there have been major donations to COVID-19 relief efforts from the likes of EA, PlayStation and Take-Two, to name a few. Mojang has made the Minecraft Education Edition more accessible as kids learn from home. And there are countless other individual initiatives, which you can read about here.
The games business may be one of the industries not suffering right now (shhhhhh), but it is playing a part in keeping people indoors, connected and even (in some cases) learning and keeping fit -- if you accept the fact you're never going to find a copy of Ring Fit Adventure for under £100.
Video games are a good thing again, and it's helped by the fact that one of the biggest games on the market right now -- Animal Crossing: New Horizons -- is a title that's non-violent, doesn't encourage excessive play time and features no questionable monetisation mechanics. Even Stephen Fry is playing it.
It's almost enough to be proud to be part of the video games industry once again. But here is another big secret. For all the big sales, there are other parts of the games industry that really are suffering.
"If the whole games industry is going to survive this nightmare, then it's up to us to support each other and not expect hand outs"
Not the publishers, or the platform holders, or the digital stores, or indeed certain big developers. But there are peripherals companies with no stock, retailers with no stores, events companies incapable of running events, and contractors without work. There are QA agencies with no games to test, recruitment firms with no jobs to fill, media with nobody advertising and museums with no visitors. And that's before you get to the studios suffering from cash flow challenges as a result of partners re-focusing and adapting to the new situation.
UK trade body TIGA has been issuing press releases calling on more Government support for games studios, which is what TIGA does. But the Government has frankly more important things to worry about than an industry which, overall, is doing alright considering everything. If the games industry, the whole games industry, is going to endure through this nightmare, then it's up to us to support each other, and not to merely join the raft of deserving industries seeking hand outs.
That doesn't necessarily mean just throwing money at those companies in need. It might involve reducing or removing licensing, store and platform fees. Offering opportunities to physical shops with websites so that they can compete better against download stores and Amazon. Increasing investment in games and studios and signing projects that perhaps previously didn't fit the remit. Putting contractors and agencies on a retainer. Advancing payments irrespective of whether that milestone was reached. Backing new initiatives and ideas that these companies are having to turn around in days.
There is evidence that some companies are doing just that. Epic has recently announced a new publishing initiative, investment in games is continuing from various sources, and a fund was set-up to help those who lost out from the GDC cancellation. It's also great to see so many big publishers support IGN's recent summer of gaming concept. This will need to be maintained and possibly even accelerated as the crisis rumbles on.
In contrast to the past few years, the games industry is showing a level of responsibility in its role during the coronavirus crisis. It's genuinely heartening to see its support for charities, Government and the World Health Organisation at this crucial time. But that responsibility must extend to the economic health of the wider business, too.