Industry launches #PlayApartTogether in fight against COVID-19 pandemic
Update: Over 50 companies now using their platforms to spread key messages, organisers in talks 70 more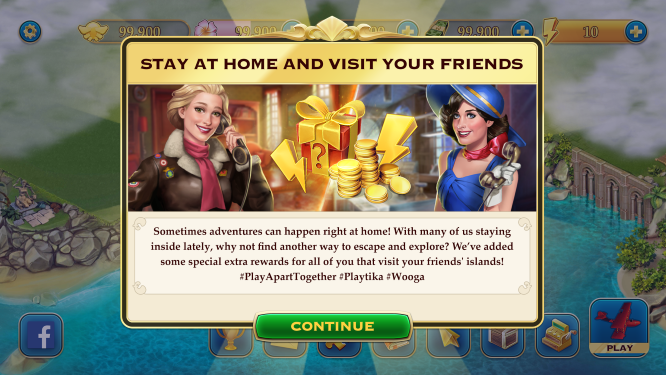 Original story, March 30, 2020: Riot Games, Activision Blizzard, and Unity are among the 18 game companies to have united in spreading key messages from the World Health Organisation to combat the COVID-19 pandemic.
The #PlayApartTogoether campaign sees game companies from around the world encouraging their user networks to follow WHO guidelines, including social distancing, hand hygiene, and other preventative actions.
Through special in-game events, activities, and rewards. #PlayApartTogether encourages users to adopt best practices for the health of their families and communities.
Also joining the campaign is Kabam, Snap Games, Amazon Appstore, Maysalward. Twitch, Big Fish Games, Playtika,, Dirtybit, Pocket Gems, Wooga, Glu Mobile, YouTube Gaming, Jam City, SciPlay, and Zynga.
"It's never been more critical to ensure people stay safely connected to one another," said Activision Blizzard CEO Bobby Kotick.
"Games are the perfect platform because they connect people through the lens of joy, purpose and meaning. We are proud to participate in such a worthwhile and necessary initiative."
#PlayApartTogether is just one of the many ways the games industry has united to help fight the coronavirus, with many companies donating money and essential equipment to frontline workers.
Update, April 7, 2020: Over 50 game companies have now pledged their support to the #PlayApartTogether initiative and organisers are in contact with another 70.
New additions include CCP Games, Facebook Gaming, Oculus Gaming, Sega and many others.