Industry rallies to offer relief after GDC cancellation
Update: GDC Relief Fund raises over $279k for developers impacted by GDC cancellation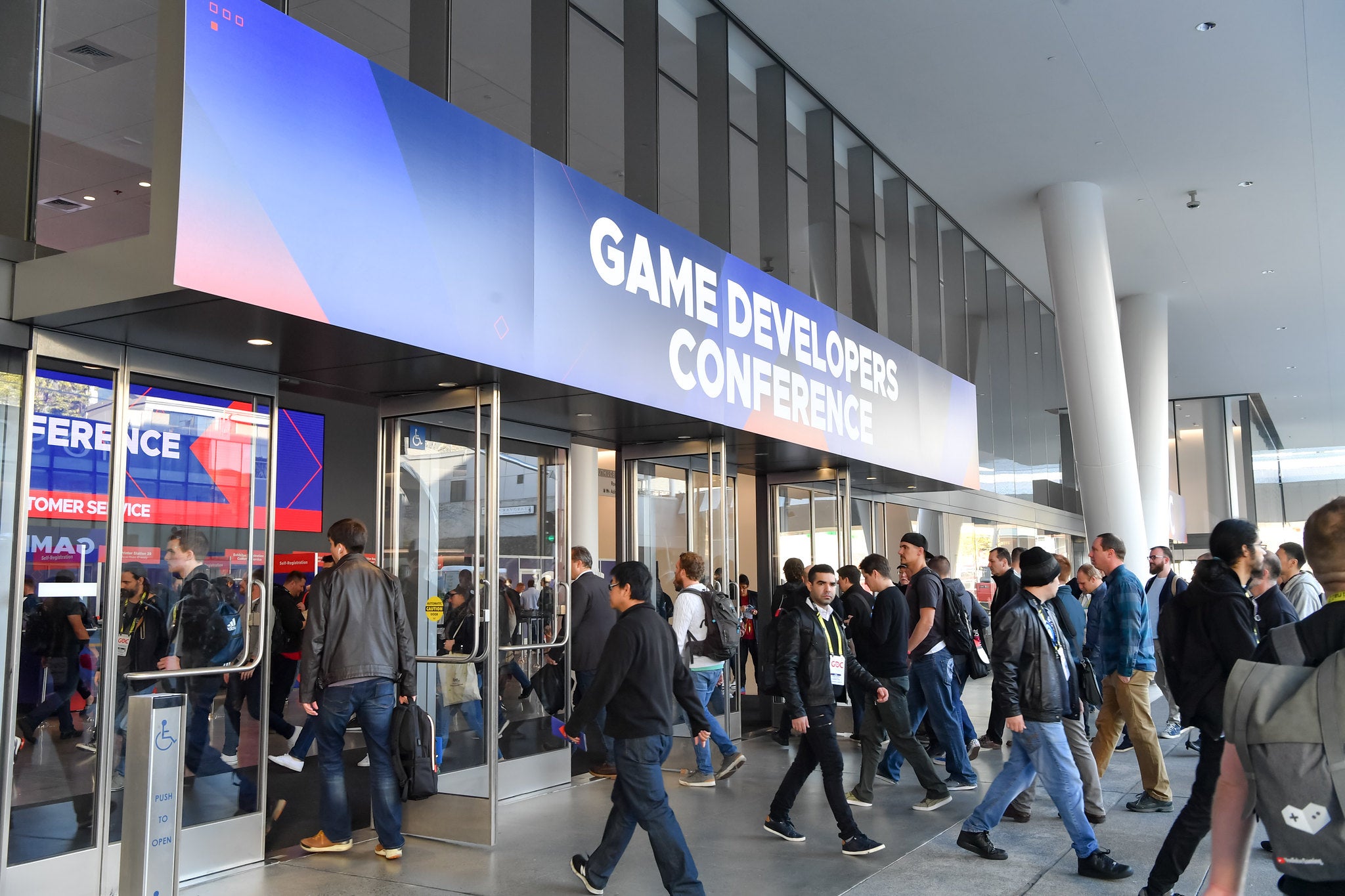 Several relief initiatives, ranging from alternative events to financial aid, have emerged in the wake of GDC 2020's postponement.
The organisers of the annual conference announced on Friday that the event had been cancelled, with plans to rearrange for summer at the earliest. The price of passes will be refunded and those who booked hotels through GDC will not pay penalties.
However, this has been small comfort for the number of smaller, less financially flexible developers and games businesses who have still paid for flights or other accommodation. As a result, a number of organisations are arranging relief efforts to help attendees that have been most affected by the cancellation.
Wings Interactive has created the GDC Relief Fund aimed at indie game developers. The fund has already raised $76.500, and secured support from Raw Fury, Modern Wolf, Landfall, The Games and Online Harassment Hotline, and GameDev.World (Rami Ismail's online-only games conference).
Applications are now open to all indie developers who had invested in attending GDC, and recipients will be selected according to the estimated impact on their business. Wings Interactive and its partners are also arranging online and distance meetings to make up for the pitch sessions these indies will be missing out on.
GameDev.World will be raising more money for this fund with its own conference, running from March 27 until April 3. Like last year's inaugural event, this will centre around talks presented online and live-translated into various languages, all presented for free.
Donations around this event will be given to the GDC Relief Fund. The International Game Developers Association has already pledged its support for this event.
GameDev.World will also be organising a pay-what-you-want games bundle and game jam to raise further money for the fund.
Meanwhile, a free three-day conference is being organised in San Francisco to give former GDC speakers the chance to deliver their talks as planned. AltGDC will be run from Monday, March 16 to Wednesday, March 18 by Microsoft's Em Lazer-Walker, Playmake's Andrew Cedotal, and Ask Trim's Phildini James. There are also plans to film and live-stream the talks for anyone not able to attend.
Lazer-Walker has also formed an AltGDC & Friends Discord server as a place for people to offer or request assistance with GDC relief, or help to organise alternative events.
Former IGDA director Kate Edwards and a team are arranging the Plan B Project, an event that will run from March 16 to 22, the week that would have previously hosted GDC.
The aim is to create a games industry gathering where people will be able to deliver talks and discussions, as well as network with fellow attendees. Full schedule and more details are due to be announced early this week.
NotGDC, another online-only conference that runs every year during the main event, is also welcoming speakers whose talks have been cancelled to deliver their presentation through its website -- either as a written article, podcast or video.
The talks will be released throughout the week and the organisers are working on a way to create a games showcase for developers who would have exhibited their games at the show.
Finally, Panic's Nick Suttner and A Lot Of Happy's Nathan Bosia have created a web app that tracks all alternative GDC events and activities for those who cannot afford cancelling their trip to San Francisco.
All of these events are still aware of the health risks presented by the global spread of novel coronavirus (COVID-19), which prompted so many major companies to drop out of GDC and eventually led to the conference's cancellation.
Organisers are urging anyone who has already been immunocompromised, lives with or has close contact with someone immunocompromised, has concerns about US health care, or is concerned about travel in any way to avoid attending.
Update: Game Connection America, a conference and matchmaking event that runs alongside GDC every year, is still going ahead as planned.
The latest information on the event's website indicates that since there are no declared cases of COVID-19 in San Francisco, and the city's mayor London Breed has not recommended that social activities be cancelled, Game Connection will still run from March 16 to 20.
This decision has since be reiterated via Twitter, with a full statement due later today.
Update: ID@Xbox boss Chris Charla and Raw Fury's Jonas Toresson have invited developers who were planning to meeting with their teams at GDC to reach out an arrange virtual pitch sessions. As Charla said: "We have a whole week free for calls."
Meanwhile, indie publisher Fellow Travellers has re-opened submissions for LudoNarraCon, its narrative-focused conference due to run from April 24 to 27. Organiser Chris Wright has added the team it working on a video conference equivalent of taking pitches for developers with narrative games that are now missing out on crucial GDC meetings.
Update: MeetToMatch and Indie Game Business have announced they will merge their respective San Francisco events the week of GDC, with Indie Game Business lowering its ticket prices by 50% using the code "INDIEDEVS" at checkout to help those who have lost money from GDC travel bookings. More information can be found here.
Update, April 10, 2020: Wings Interactive has announced it has raised over $279,000 for its GDC Relief Fund, including $81,000 from the Gamedev.world fundraiser.
"The games industry community, particularly through gamedev.world's fundraising efforts, has shown astonishing generosity to indie game developers struggling with the impact of GDC's sudden cancellation due to the COVID-19 pandemic," said Wings Interactive head of business Cassia Curran.
Additional reporting by Rebekah Valentine