Nintendo says "more systems on the way" as Switch sells out worldwide
Major retailer says that some customers are picking up PS4 or Xbox One instead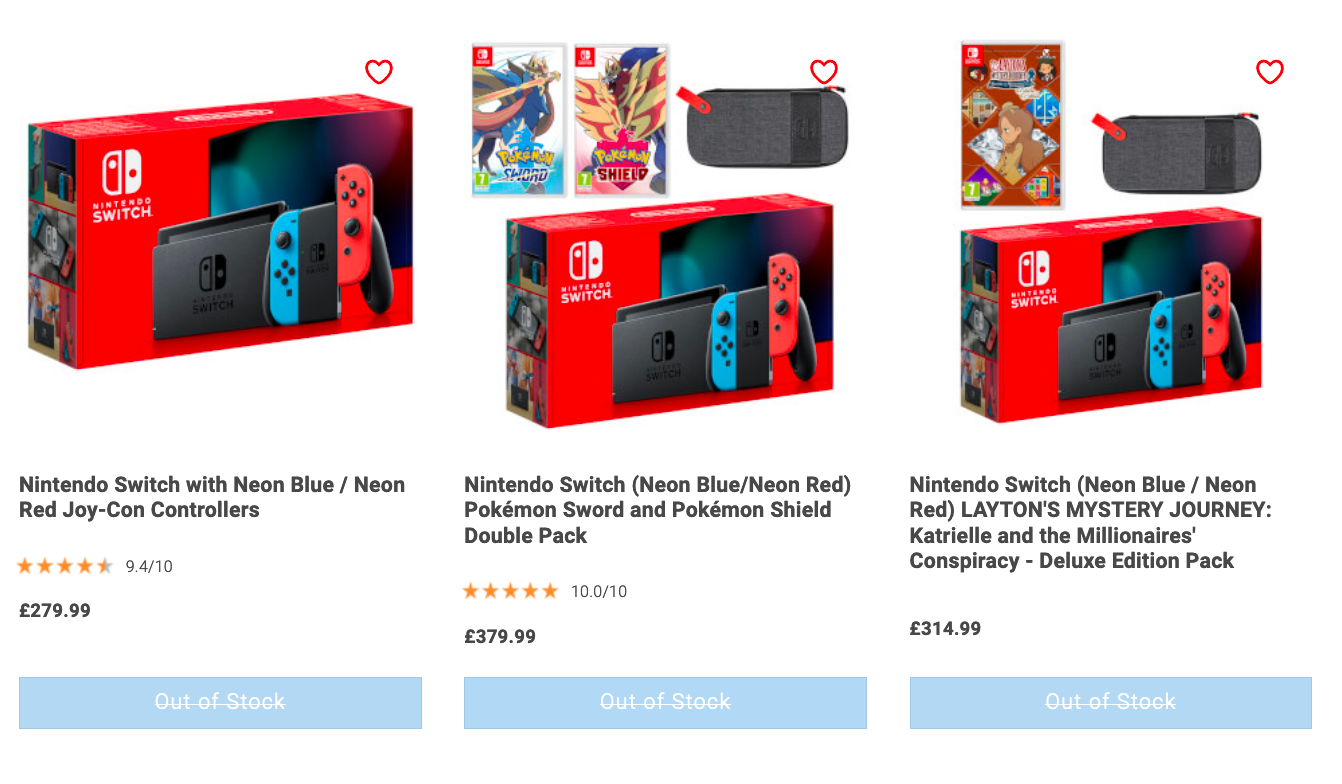 Nintendo insists that more stock is on the way as Switch console supply dries up globally.
The firm issued a note to Japanese customers yesterday stating that only those who had reserved a Switch console (including the new Animal Crossing special edition) would be receiving their units this week. Standard shipping to retailers was not going ahead and there was no information on whether there would be any the following week, either. The firm's official position is that stock shipments have been 'delayed'.
It's a situation that's reflected globally, with the standard Switch console almost entirely sold out across Europe and the US. Sales of Switch games and consoles have plummeted over the past two weeks according to latest figures from GfK and GSD. There is still some availablity of Nintendo Switch Lite.
It's a combination of factors that has led to the scarcity of stock. With the lockdown keeping families in doors, there's been a spike in demand for the hardware. Across many markets, Switch sales jumped by more than 150% during March. However, with distribution and manufacturing severely impeded due to the coronavirus crisis, Nintendo has struggled to resupply. Switch components are largely made in China, which had shut down manufacturing due to the pandemic, although factories are gradually reopening.
A US representative told GamesIndustry.biz: "Nintendo Switch hardware is selling out at various retail locations in the U.S., but more systems are on the way. We apologize for any inconvenience."
We've contacted the UK team for an update on when stock could be expected in this market.
One UK retailer told us that they do have very limited stock of Nintendo Switch Lite, but that the demand for this isn't as high as customers are "after something to play on the TV with their kids". He said that although the limited stock is frustrating, there is evidence that "a lot of people looking for a Switch are instead ordering a PS4 or Xbox One. But even those consoles are in short supply right now."