Rovio gives fans the bird | This Week in Business
Some fans preferred the pay-once remake of Angry Birds to the more lucrative free-to-play versions, so Rovio got rid of it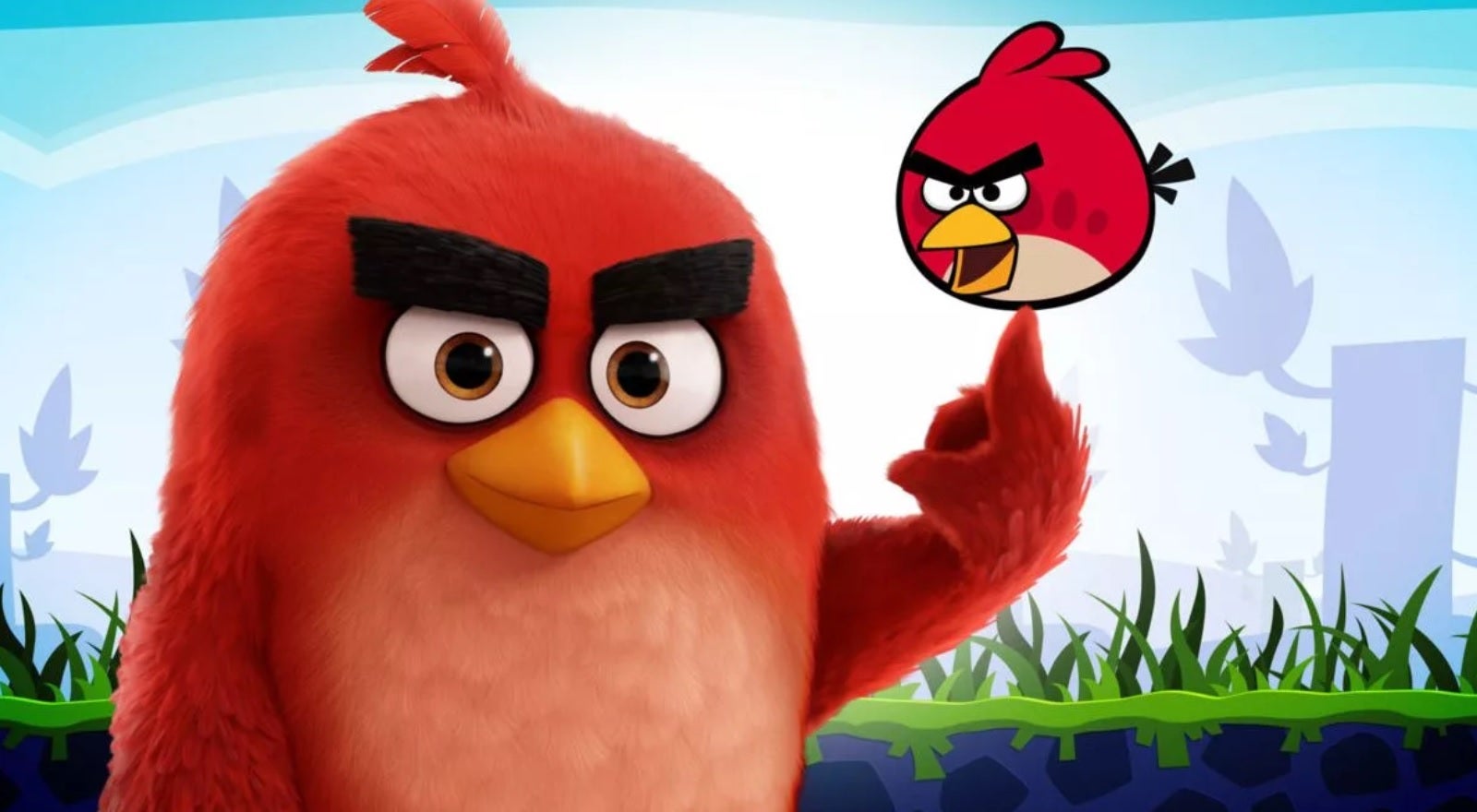 This Week in Business is our weekly recap column, a collection of stats and quotes from recent stories presented with a dash of opinion (sometimes more than a dash) and intended to shed light on various trends. Check back every Friday for a new entry.
Rovio delisted the original Angry Birds mobile app in 2019 and pulled a number of its old games from app stores without warning, much to the chagrin of long-time fans.
Two years later, it acknowledged that move was "not cool" in an open letter to its fans, saying its "heart was in the right place" and pledging to make amends.
QUOTE | "We hear you. There's a big outcry for getting back some of the older fan favourites (Angry Birds Classic, Angry Birds Seasons etc). We also want to say: We are working on it! We will find a way to bring these classic experiences back to you." – Rovio, in its letter to fans.
Just a month after that letter, Rovio was laying on the "all about the fans" line even thicker.
QUOTE | "What we take extremely seriously - and I think you're seeing the beginning of this in how we engage with our community - is fandom really matters to us. Engaging with that fandom really matters to us, and we haven't always done a great job with it, and it's something we want to do better." - Angry Birds head of brand strategy Ben Mattes laid out the plan for us in July of 2021.
As is often the case with large publisher strategies, Rovio did a reasonable job backing up its statements in the short term, and a less reasonable job sticking behind them for the long haul.
The company had just released the ad-free, microtransaction-free throwback Angry Birds Reloaded exclusively into Apple Arcade when it published that letter to fans, and it started the line of more faithful re-releases last year when it launched Rovio Classics: Angry Birds, a $0.99 remake of the original Angry Birds, again marketed as having neither microtransactions nor gameplay-interrupting pop-up ads.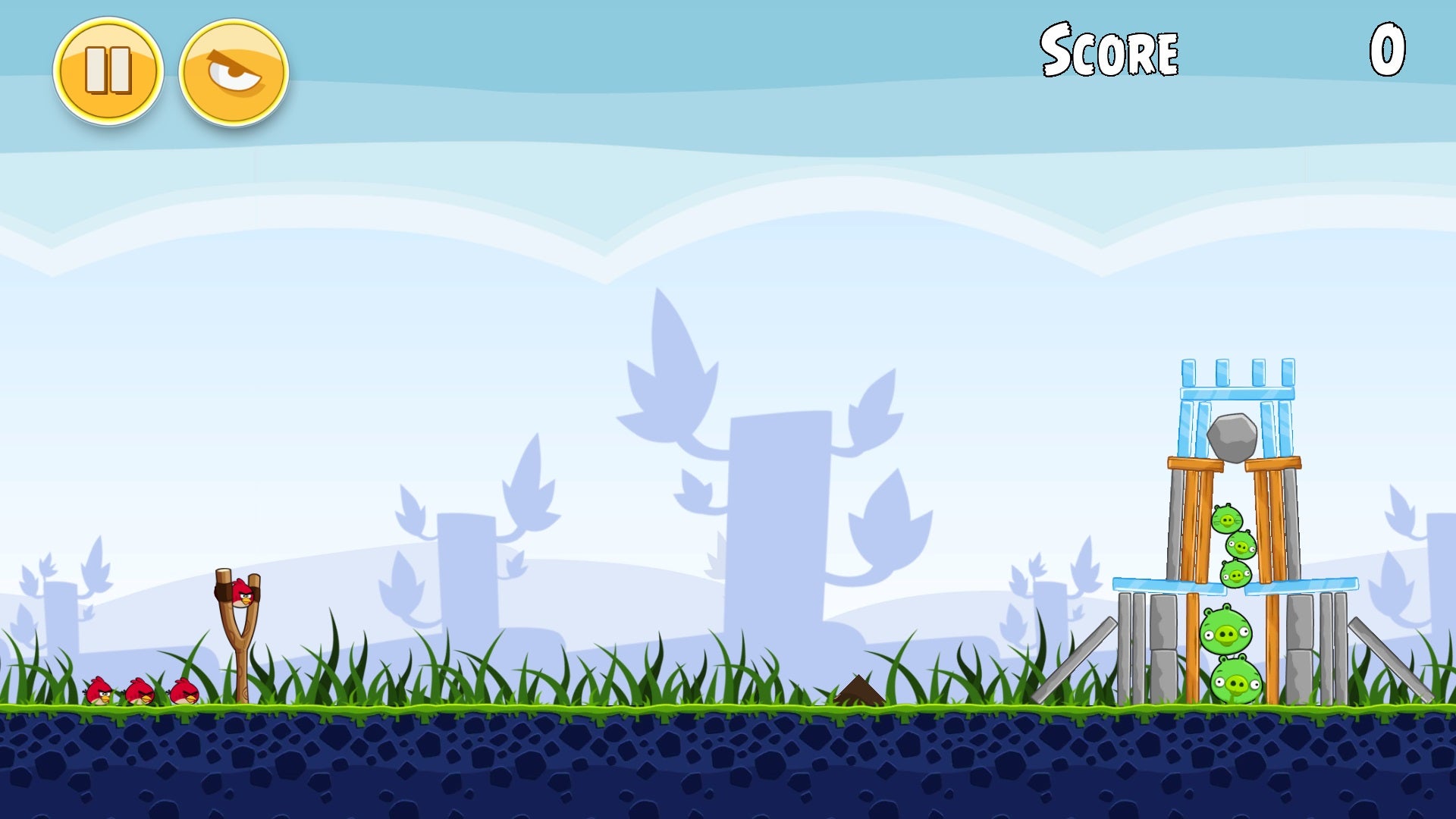 It was good! I happily paid for it at launch and played around with it for a couple hours. It was basically Angry Birds as I remembered it, and it made me wish Rovio would bring back Amazing Alex, remake Bad Piggies but without the insufferable ads and in-app purchases, or otherwise pursue games designed to entertain people rather than permanently engage them.
Apparently a lot of Angry Birds fans felt the same way. Too many, in fact, as Rovio this week announced it would be delisting Rovio Classics: Angry Birds from Android and re-naming it Red's First Flight on iOS, strongly suggesting that its microtransaction-free remake was a little too popular for the company's own liking.
QUOTE | "We have reviewed the business case of Rovio Classics: Angry Birds, and due to the game's impact on our wider games portfolio, we have decided that Rovio Classics: Angry Birds will be unlisted from the Google Play Store on Thursday, February 23." – Rovio confirming it is mothballing the game after less than a year of availability. (I assume Rovio has some kind of obligation to keep the game available on iOS and changed the name in hopes of limiting its visibility for people searching for Angry Birds.)
That phrase "due to the game's impact on our wider games portfolio" is carrying a lot of weight. It's not spelling it out, but it's hard to imagine that the negative impact it would have on other games is anything other than players who don't like the standard games' aggressive free-to-play monetization opting to play the premium version of the game instead. The rest of the statement backs that up a little.
QUOTE | "We are extremely grateful to the Angry Birds fans who have shown their love of the brand and this game from the beginning. We hope those fans can continue to bring that passion to our live Angry Birds slingshot games…" – Rovio all but tells its fans to stop playing their preferred version of the game and instead dive back into the microtransaction-focused versions Rovio's bottom line prefers.
We've been told for so long that the premium mobile market is not viable... Now a premium game is not only viable, it's eating its free-to-play counterparts' lunch?
This is stunning to me. We've been told for so long that the premium mobile market is not viable. It's functionally dead. It's utterly irrelevant (unless you're Minecraft). Now a premium game is not only viable, it's eating its free-to-play counterparts' lunch?
So how is Rovio Classics: Angry Birds even having any measurable impact on the rest of the Rovio catalog, especially when it represents such a small chunk of the overall audience?
STAT | 500,000+ - Google Play's stat for how many times Rovio Classics: Angry Birds has been downloaded. (The news of the delisting has resulted in a last-second boost of new purchases; that stat was 100,000+ earlier this week.)
STAT | 100 million+ - Google Play's stat for how many times Angry Birds 2 has been downloaded. Angry Birds Friends also has 100 million+. Angry Birds Transformers has 50 million+. Angry Birds Evolution 2023 has 10 million+. Even Fruit Nibblers has 5 million+.
So how is it having such an impact? Well, some of those free-to-play games have been around a lot longer, so far fewer people are actively playing them. On top of that, the percentage of people who actually pay money in a free-to-play game can literally be a rounding error.
STAT | 1% - The portion of Rovio game players who actually give the company money, a rough figure we obtained by dividing Rovio's monthly unique payers (435,000, according to its most recent financial report) by its monthly active users (42.1 million).
And as with basically any free-to-play business, the few who pay are going to be paying a bunch.
STAT | €45.60 ($48.35) – The monthly average revenue per paying user Rovio reported for that same quarter, which means the average Rovio customer who forks over any money is giving them nearly €550 (a little over $580) over the course of a year. As with any of these back-of-the-envelope calculations on free-to-play stats, keep in mind how many people dip in and just spend a few bucks before bouncing off in-app purchases, and how those light spenders have to be offset by people spending considerably more than the average.
Rovio Classics: Angry Birds doesn't need to scrape away all that many whales from the existing microtransaction-laden Angry Birds catalog before Rovio starts to notice. And given the company is currently in talks to sell the company, maybe it's a little more sensitive to anything that might be taking even the slightest shine off of its key metrics.
If Rovio Classics: Angry Birds really is siphoning whales from the rest of the catalog, what does that say about Rovio's business?
But if the game really is siphoning whales from the rest of the catalog, what does that say about Rovio's business as a whole?
Rovio Classics: Angry Birds isn't a live service title and only contains the first eight episodes of the original game. It is a finite experience that hasn't been updated in eight months, and an apparently significant number of the whales helping keep the company afloat (in-app purchases made up 80% of Rovio's revenue in 2021) decided they would rather enjoy that very limited and static Angry Birds experience than spend their time on the regularly updated and actively marketed alternatives that the bulk of the company's resources are directed toward.
If Rovio is having trouble competing with that, its live services may have more in common with the evil pigs' rickety forts than the company would like. And I can see how that concern could lead to an unpopular panic move, but delisting a game like this sends a message, particularly to those high spenders the company depends on so heavily.
These whales are by definition some of the most devoted fans Rovio could ask for, and they clearly want games that don't constantly nickel and dime them. By delisting the Angry Birds remake from Google Play and burying it on iOS, Rovio is just as clearly saying it doesn't care what those devoted fans want.
The rest of the week in review
QUOTE | "Not close." – How a source characterized Microsoft and Sony's proximity to a deal to ensure Call of Duty stays on PlayStation long-term and get Sony to drop its objections to Microsoft's acquisition of Activision Blizzard.
QUOTE | "Now this kind of rhetoric clearly goes down well with gamers. And it's the sort of language that won Trump a lot of support in the US. But this isn't the US, nor is it the court of public opinion." – Our own Chris Dring doesn't think Activision Blizzard execs are doing themselves any favors by posting gamer memes in response to developments in the regulatory assessment of Microsoft's attempt to acquire the company.
QUOTE | "Globally, it's about 70/30. In Japan, it's 96 to 4. And while there are some fluctuations over time, these numbers have been remarkably steady for two decades." – In a press briefing about regulatory objections to the Activision Blizzard acquisition, Microsoft's Brad Smith talks about Sony's commanding market share, conveniently omitting Nintendo from the console space entirely. Dring has an explanation as to why it's not misleading, but I'll just say he and I disagree on that and Microsoft is arguing out of both sides of its mouth.
QUOTE | "We don't think it's realistic that one part of this company can be carved out from the rest." – In response to a question about whether Microsoft would consider selling the Call of Duty brand in order to get regulatory approval of Microsoft acquiring the rest of Activision Blizzard, Smith suggests Microsoft won't accept any of the sort of structural remedies proposed by the UK CMA.
QUOTE | "Microsoft and Nintendo have now negotiated and signed a binding ten-year legal agreement to bring Call of Duty to Nintendo players – the same day as Xbox, with full feature and content parity – so they can experience Call of Duty just as Xbox and PlayStation gamers enjoy Call of Duty." – Microsoft confirms it is legally obligated to keep Call of Duty multiplatform if the Activision Blizzard deal goes through.
If you believe there are an infinite number of possible futures, then surely one of them has Nintendo discontinuing the Switch right now and putting the entire company behind a re-release of the Virtual Boy that Microsoft is contractually obligated to make Call of Duty games for with all the features and content from the PS5 version.
QUOTE | "During the more favourable market conditions, some companies overinvested into their live ops journeys – possibly seduced or encouraged by stellar growth in the Covid years. I would argue that these pullbacks are a fairly organic adjustment, given the change in macroeconomic trends, rather than painting a picture about the live services sector or business model as such." – Midia Research's Karol Severin says the recent wave of high-profile live service game shutdowns including Apex Legends Mobile, Rumbleverse, and Knockout City says more about economic trends than live service saturation.
QUOTE | "The PSVR 2 is the best VR headset I have ever used, but does that even matter? VR's sky-high price tag continues to be a dealbreaker, and the fact several companies are now wading in and making the medium feel even smaller with exclusivity deals makes it hard to recommend." – The Gamer's Stacey Henley offers a glimpse of a maturing market falling far short of early promises in our Critical Consensus round-up of PSVR 2 (and Horizon Call of the Mountain) reviews.
QUOTE | "In 1999, I took part in a political rally and got tear-gassed by the cops. Up until then I had always thought the police were there to protect me, protect the people that I cared about. But on that day, they didn't." – 10 Years Ago This Month, Sucker Punch's Nate Fox gives us a clear centerpiece for any future Top 10 All-Time Most Unexpected Things Said During a Console Announcement Press Conference listicle.
QUOTE | "¯\_(ツ)_/¯" – A Genshin Impact leaker responds to a request for comment regarding MiHoYo subpoenaing Twitter for their real name, phone number, and any other identifying information the social network might have, presumably for the purpose of suing them.
QUOTE | "It was a new studio and everybody had just come out of school. When they opened Ubisoft Montreal, they brought some experienced producers but no senior game designers. We had to learn on the fly." – In a career retrospective interview, Assassin's Creed and Prince of Persia: Sands of Time creative director Patrice Désilets recalls Ubisoft Montreal's more humble roots and his first game with the studio, the Playmobil-licensed Hype: Time Quest.
QUOTE | "We wish Mikami-san well in the future and are excited by what lies ahead for the talented developers at Tango." – Bethesda confirms that Tango Gameworks founder Shinji Mikami is leaving in the coming months. It's unknown what he'll be doing next, but I'll keep my fingers crossed for a spiritual successor to one of his earlier survival horror titles, the Game Boy version of Who Framed Roger Rabbit?
QUOTE | "When we sat with Zach [Wood] and Don [Sechler], they articulated an approach that resonated with Blumhouse's model, and we knew it was a perfect place for us to start our push into the interactive space." Abhijay Prakash, president of horror film production company Blumhouse, strongly implies that the first project for the company's new horror-focused game publisher Blumhouse Games will be a spiritual successor to the Game Boy version of Who Framed Roger Rabbit?
QUOTE | "The 1970s brought about a huge wave of popularity for denim – from jean jackets to jean shorts, jean shirts and the standard pair of jeans… but which of these would teenagers in '70s Texas be wearing? To find out, I poured over catalogues, teen magazines and Facebook photos and discovered that, basically, they wore everything – the more denim the better." – Sumo concept artist Shania Hall writes in impressive detail about the work that went into designing clothes for the upcoming game based on the horror classic The Texas Chain Saw Massacre, which will no doubt compete with the spiritual successor to the Game Boy version of Who Framed Roger Rabbit?