Past harassment is still present | This Week in Business
It's a lot easier for companies to turn the page on abusive workplace scandals than it is for their victims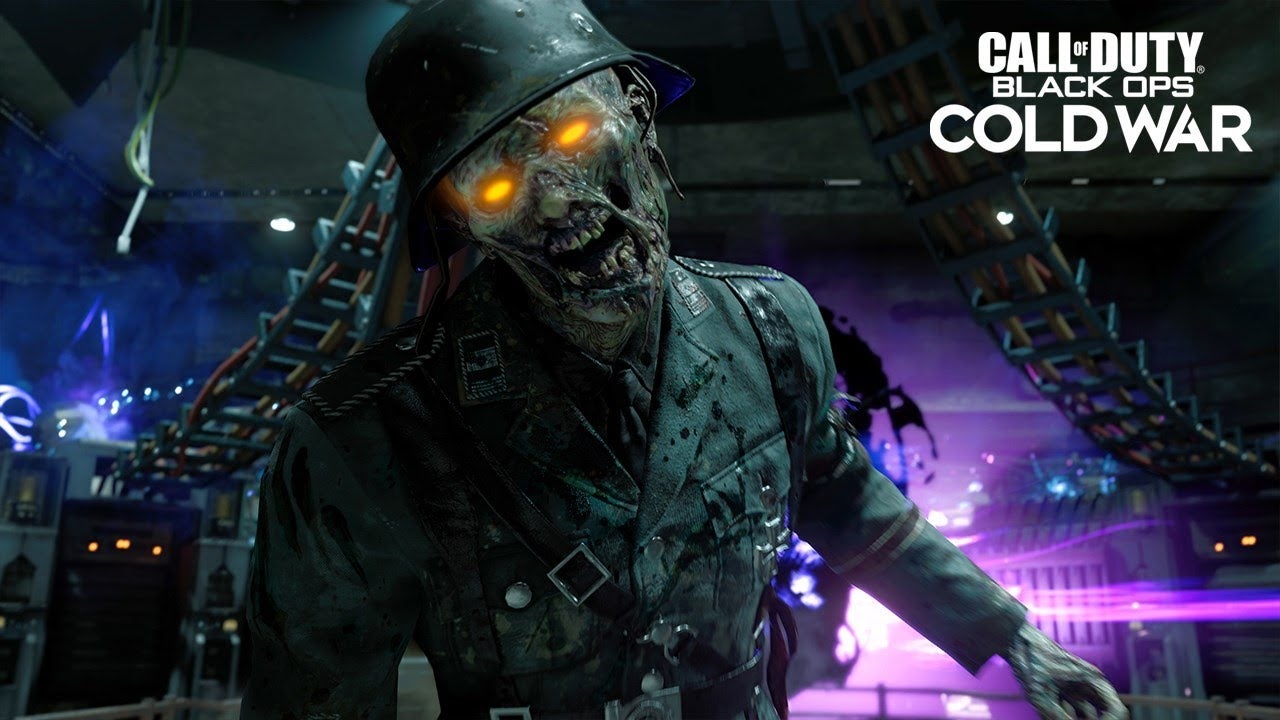 This Week in Business is our weekly recap column, a collection of stats and quotes from recent stories presented with a dash of opinion and intended to shed light on various trends. Check back every Friday for a new entry.
It's been another bad week for the industry as we see yet another wave of horror stories about abuse and harassment of women and marginalized people at development studios. This time it's Activision Blizzard and Ubisoft Singapore.
Activision Blizzard is being sued by the California Department of Fair Employment and Housing (DFEH) after a two-year investigation by the agency determined the publisher was a "breeding ground for harassment and discrimination against women."
Ubisoft Singapore was the subject of a Kotaku report detailing sexual harassment, bullying, and discrimination against Southeast Asian employees, women, and anyone who couldn't speak French. Of course, this is not the first time the publisher has faced allegations of wrong-doing; last year it jettisoned a swath of senior management across its studio system after numerous reports of misconduct (including at Ubisoft Singapore).
We've sadly seen events like this play out often enough now that we can spot patterns in the response, and there's one in particular that always bothers me. I'll add italics to the quotes to highlight what I'm talking about.
QUOTE | "The picture the DFEH paints is not the Blizzard workplace of today. Over the past several years and continuing since the initial investigation started, we've made significant changes to address company culture and reflect more diversity within our leadership teams." - One part of Activision Blizzard's lengthy statement in response to the lawsuit.
QUOTE | "Over the course of the past year, Ubisoft has implemented significant and meaningful changes that seek to ensure a safe and inclusive work environment for all." - Ubisoft's statement regarding Kotaku's report about Ubisoft Singapore.
QUOTE | "We are dedicated to creating an inclusive and safe environment for our teams, players, and communities. It is clear we have fallen short of this in the past." - Ubisoft's statement after allegations first surfaced in June of 2020.
QUOTE | "Many of these allegations are years old, and we've taken numerous steps to better protect and support our employees and community, and will continue to invest time and resources in this area." - Twitch, responding to our report last year detailing a pattern of indifference to sexual assault, racism, and other abusive behavior.
The thing all these statements have in common is that they suggest these reports are based on outdated information. They essentially admit that things might have been bad at one point, but they've been getting better. They're trying to present past mistakes as irrelevant now because problems have been fixed.
If that's true, that's great for the company and the people who work there. But this does not magically undo what has happened, and many of the actual victims of these companies' negligence, discrimination, and/or exploitation are still living with the consequences of that every single day.
For many of the people who suffer from employers and environments like these, the wrongs done to them are by no means things of the past
I've written a number of stories with people speaking anonymously about how they were wronged by the companies they worked for. I've talked with a handful of others for stories that were never published for a variety of reasons. Some of the worst stories I've heard never make it into print; they may be impossible to tell while preserving anonymity, or the people telling them may not want to have their trauma broadcast to the industry at large.
My experience here is not unique among journalists who write these kinds of stories.
One thing I can tell you about those conversations is that for many of the people who suffer from employers and environments like these, the wrongs done to them are by no means things of the past. They deal with the effects on a daily basis, and no amount of newly implemented anti-harassment training is going to change that.
I don't have an answer on what exactly these companies can or should do to properly account for the people they've hurt, many of whom no longer work for them, or indeed may no longer work in this industry. I also don't have an answer as to why we should accept the word of a company that permitted abuses when it says it's changed, particularly when that word only comes out after a swath of allegations.
But I know "not hurting people anymore" is the bare minimum they need to do, and I'm not impressed by companies behaving like merely achieving that would be enough to absolve them from blame.
These victimized employees don't get to just walk away and let it all blow over in a month or two, so neither should abusive companies, nor the management who were responsible for maintaining a healthy environment for their employees.
QUOTE | "Disgraceful," "irresponsible," "unaccountable," and "unprofessional." - Words Activision Blizzard used not to describe the behavior alleged to have been committed at the publisher, but to describe the lawsuit against it and the government agency that filed it.
QUOTE | "It is this type of irresponsible behavior from unaccountable State bureaucrats that are driving many of the State's best businesses out of California." - Activision Blizzard, still in its response to the DFEH lawsuit, takes a break from being overly defensive about accusations of a discriminatory workplace culture -- accusations which they say are simultaneously completely unfounded but have also been fixed in recent years -- to talk about the real problem here: government oversight of business.
QUOTE | "Stepping back -- when I talked with [Activision CEO] Bobby [Kotick] about taking this job, one of the first things I mentioned was a revered saint of the Brack household -- Gloria Steinem." - Blizzard president J. Allen Brack in a memo to staff about the lawsuit, because when a man gets a promotion from another man to replace a third man, the conversation just naturally turns to feminist activist Gloria Steinem.
QUOTE | "The people that work at the company make it what it is, through their actions and creations. Each of us plays a role in maintaining a place of safety for one other. And it is also up to each of us to continue to craft the Blizzard we want -- and commit to doing our part in keeping Blizzard great but always aspiring for more." - Later in the same memo, Brack says this is everybody's problem to fix, conveniently leaving out that it's a lot more his problem and responsibility to fix it than it is his employees'.
QUOTE | "It was after I worked four consecutive weeks of fourteen-hour days -- including weekends -- that I realized I needed to resign... Gameloft asked me to 'apologize' for leaving the studio and shouldering others with the burden of my work." - A former Gameloft Auckland developer, 10 Years Ago This Month, shows how bad management will burn employees to ash and put the blame for it on the exact same employees.
QUOTE | "We don't pretend that Bungie is perfect and that no one has experienced harassment while working here, but we will not tolerate it and will confront it head on. And we will continue to do the work every day to be better." - Bungie released its own statement in the wake of the lawsuit against its former publishing partner on the Destiny series.
-------------------------
STAT | 1 year - The expected wait time for new reservations of the top-of-the-line 512GB Steam Deck at the beginning of the week.
QUOTE | "I'm just glad it didn't come out in 2012, or I wouldn't have had a strategy for Vita." - Former director of strategic content at PlayStation Shahid Ahmad was one of numerous indie developers sharing their impressions of Steam Deck with us.
QUOTE | "When compared to Valve's great VR system, it does not take a lot of imagination to predict the Steam Deck will be more successful because of the extremely aggressive pricing, bigger addressable audience and fewer competitors to go against." - Kantan Games CEO and founder Dr Serkan Toto says Valve's latest handheld is well positioned to outperform the company's previous hardware efforts.
QUOTE | "I don't see the Switch OLED as a stopgap release before a more powerful version of the Switch is brought to market -- I'm not expecting a Switch 'Pro' in 2022 and think it's probably too late in the cycle to introduce that sort of device." - In the same analyst round-up article, Ampere Analysis' head of games research Piers Harding-Rolls believes that the much-anticipated Switch Pro simply may not happen at all.
QUOTE | "We also want to clarify that we just announced that Nintendo Switch (OLED Model) will launch in October, 2021, and have no plans for launching any other model at this time." - Nintendo also believes that it does not have a Switch Pro on the way.
QUOTE | "I'm not saying it's [about] making people cry and they're going to name their first-born after Red the way they might a Game of Thrones character, but I think we've shown the brand can transition into a world where it's more than physics, explosions, pigs, birds, and eggs. There's more than that." - Angry Birds brand manager Ben Mattes talks about the company's multi-year plan to create a canon story for the franchise built on community engagement.
QUOTE | "This was not an easy decision, but after exploring multiple options with our teams, we came to the conclusion that it was no longer sustainable." - Ubisoft pulls the plug on its free-to-play Tom Clancy crossover game Elite Squad two days after announcing the free-to-play Tom Clancy crossover game XDefiant. Elite Squad will go dark October 4, exactly one year after it launched.
QUOTE | "Since we are nearly a decade into our push into original programming, we think the time is right to learn more about how our members value games." - Netflix confirms it's in the early stages of expanding into game development.
STAT | 17% - Ubisoft's year-over-year net sales decline for its first fiscal quarter, as the publisher was unable to sustain the surge it enjoyed during the first full quarter of the pandemic in 2020. It expects second quarter sales to decline as well, albeit modestly.