Steam Deck reservations moved back to Q2 and Q3 2022
Platform launcher struggled under the weight of demand for the new handheld gaming PC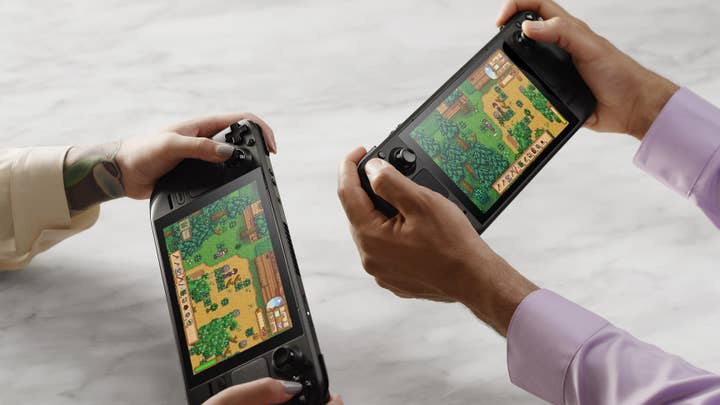 An overwhelming number of orders caused problems for Valve when it opened pre-orders for the newly-announced Steam Deck on Friday.
Many users struggled to get through the reservation process, either encountering error messages about the transaction itself, that they had attempted too many purchases in the last few hours, or that their account was "too new" to make the reservation.
Some users were told reservation may or may not be successful even after completing the process.
The console -- unveiled last Thursday -- comes with three different storage options: a 64GB eMMC hard drive, 256GB SSD, or a 512GB SSD. Reservations require a £4 (or $5) deposit.
The first tier of pre-orders is expected to ship in December, arriving Q1 2022. However, reservations for the 256GB model have been pushed back to Q2, and orders for the 512GB model are expected in Q3.
Another caveat to ordering the console is that a reservation has to be made through a Steam account created before June 2021. This is designed to stop scalpers making new accounts solely to purchase a Steam Deck.
Despite the delay in shipping and account specification, Steam Deck pre-orders are already appearing in eBay listings at inflated prices, some as high as £1,200.
Steam is still taking reservations for all three of the models at the time of writing.