GameSpot and Giant Bomb latest affected in wave of media layoffs
Both sites suffer redundancies just three months after being acquired by Fandom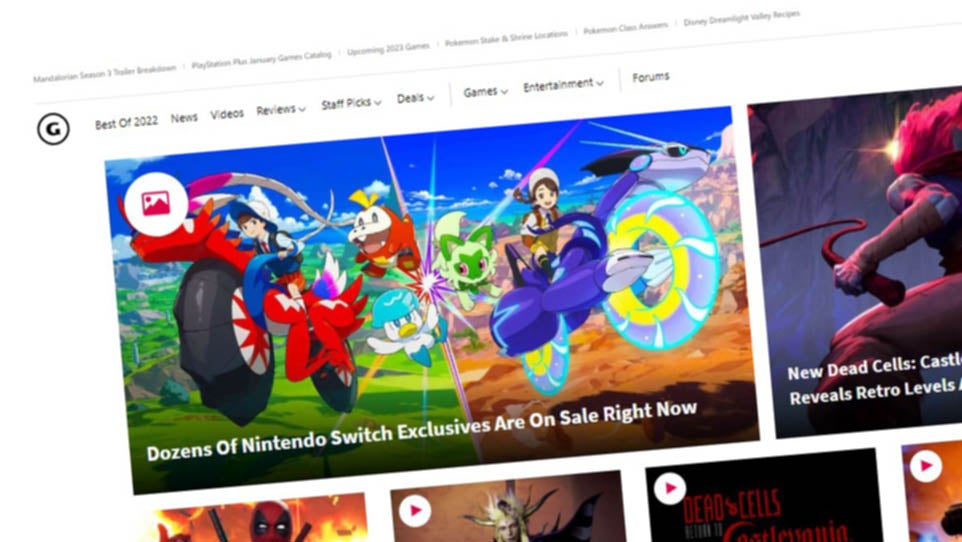 Sign up for the GI Daily here to get the biggest news straight to your inbox
GameSpot and Giant Bomb are the latest media publications to be struck by layoffs.
The news emerged last night, with various members of both teams announcing they were now unemployed via social media. Kotaku reported the layoffs were announced to staff during an unscheduled company-wide meeting led by Perkins Miller, CEO of the sites' parent company Fandom.
Sources told Kotaku that around 40 to 50 people were affected across the company.
It's unclear how many people at Giant Bomb and GameSpot were affected, but confirmed layoffs include the former's Jess 'Voidburger' O'Brien and Jason Oestreicher, GameSpot entertainment editor Mat Elfring, and Justin Vachon, lead brand designer across both sites.
Giant Bomb decided to temporarily cease publishing content in the wake of the layoffs.
Kotaku reported Miller told Fandom staff the company remains profitable, but did not answer any questions from employees. Fandom has yet to comment.
The news follows just three months after Fandom acquired GameSpot and Giant Bomb, as well as Metacritic and other sites, in a deal worth $55 million.
It also follows the departure of Giant Bomb co-founder Jeff Gertsmann in June.
There have been a series of layoffs in the games media space in recent months, with affected publications including IGN, Polygon (and other Vox Media properties), GameByte, Game Informer, Future, Fanbyte, and Vice.
Meanwhile, the recently relaunched G4 was shut down after a year of operation.
There have also been redundancies across larger games firms, including 10,000 people at Microsoft (with some Bethesda and 343 Industries staff let go), as well as employees at Unity, NetEase, Wizards of the Coast and Ubisoft.