Ubisoft lowers expectations, cancels three unannounced games
Underperformance of Mario + Rabbids and Just Dance 2023 helps turn forecast of 10% growth into 10% decline; Skull and Bones delayed again as publisher looks to cut costs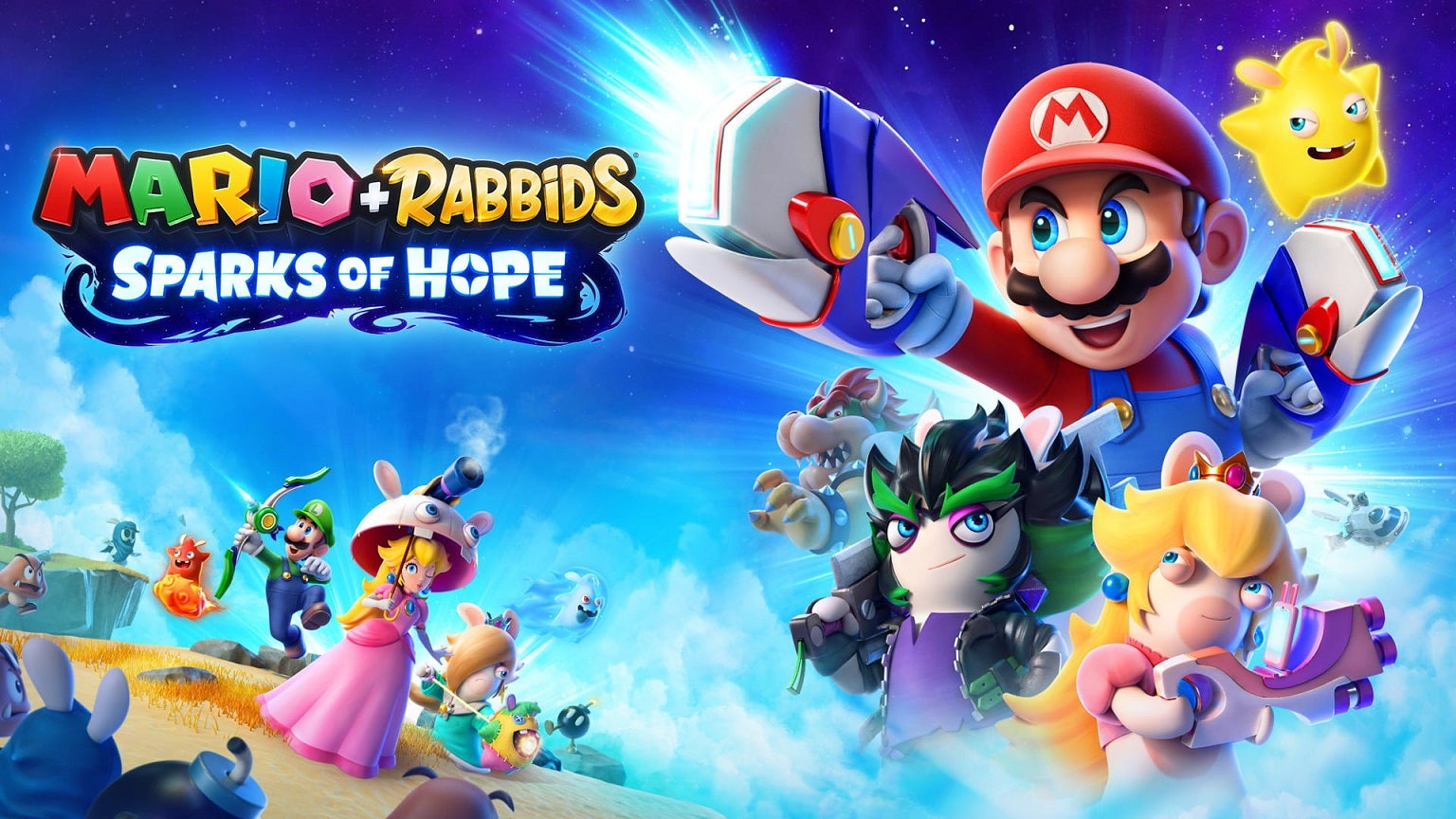 Ubisoft slashed its forecast for the current fiscal year today and announced a handful of other moves signalling a change in strategy for the company.
The publisher said it has spent the past four years working on "building long-lasting live games and adapting our strongest franchises" like Assassin's Creed, Far Cry, and the Tom Clancy games to match converging trends, but some titles from this investment phase haven't yet launched and recent releases "have not performed as well as expected."
"Compounding this effect, in the context of worsening macroeconomic conditions, the trends over the Holiday season, in particular the last weeks of December and beginning of January, have been markedly and surprisingly slower than expected," the company said.
Mario + Rabbids: Sparks of Hope and Just Dance 2023 were singled out as particular underperformers, most notably in December and early January.
"This overall context has triggered a full review of our revenue prospects leading to increased cautiousness over the coming years," the company said.
Ubisoft has revised its project slate, today announcing the cancellation of three unannounced projects, in addition to the four it had confirmed giving the ax last July.
The oft-delayed Skull and Bones has also been delayed once again, this time to "early" in its next fiscal year, which starts in April. The game had been set for a March 9 release.
"We have decided to postpone its release in order to have more time to showcase a much more polished and balanced experience and to build awareness," the company said.
Ubisoft is also writing off €500 million ($537 million) in capitalized R&D expenses related to those titles and other upcoming premium and free-to-play titles, and looks to shave €200 million ($215 million) off its operating costs in the next two years "through targeted restructuring, divesting some non-core assets and usual natural attrition." (It specified it would "continue to look at hiring" highly talented people.)
Ubisoft had previously set a target of €830 million ($892 million) in net bookings for the third quarter of its fiscal year (the three months ended December 31), but it has cut that down 13% to €725 million ($779 million).
For the full year, Ubisoft is now expecting net bookings to be down 10% year-over-year as opposed to its prior forecast of 10% growth, with non-IFRS operating income of -€500 million (-$537 million) instead of €400 million ($430 million) as previously forecast, although most of that shortfall is accounted for by the aforementioned write-off.
"We are clearly disappointed by our recent performance," Ubisoft CEO Yves Guillemot said. "We are facing contrasted market dynamics as the industry continues to shift towards mega-brands and everlasting live games, in the context of worsening economic conditions affecting consumer spending."