GameStop lays off staff across company
CFO Mike Recupero is gone after less than a year on the job; cuts hit Game Informer staff as well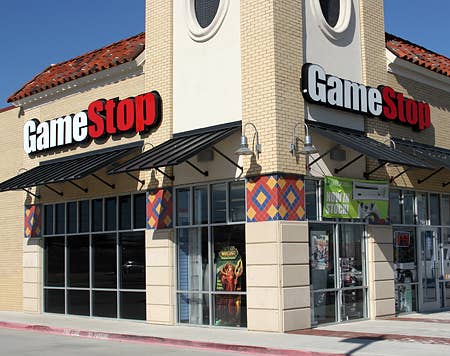 GameStop is laying off staff today, according to multiple reports.
Axios' Stephen Totilo reported that the retailer is making cuts across the company, including at its Game Informer press outlet, adding that GameStop CFO Mike Recupero is also gone from the company.
Totilo cited a company memo as the source of the information. Kotaku's Ethan Gach corroborated the news with a quote from an email sent to GameStop staff addressing the layoffs.
"This means eliminating excess costs and operating with an intense owner's mentality," staff were told. "Everyone in the organization must become even more hands-on and embrace a heightened level of accountability for results."
GameStop has not publicly confirmed the layoffs yet. A representative did not immediately return a request for comment.
Mike Recupero had been named as the company's chief financial officer a year ago this week, one of a number of former Amazon executives who had been brought onboard as the retailer tried to revamp its ecommerce strategy.
Recupero follows another of those Amazon veterans out the door after a brief stint, as chief operating officer Jenna Owens left GameStop in November after just seven months with the company.
Last month, GameStop reported financial results for its first fiscal quarter of the year, showing sales inching upward while net losses more than doubled to $158 million.
One of the few details the company gave about its performance during the quarter was that it had been ramping up hiring for people with experience in blockchain gaming, ecommerce and technology, and operations.
Update: GameStop later confirmed Recupero's termination and announced Diana Saadeh-Jajeh as his successor in the CFO role. Saandeh-Jajeh had been interim CFO before Recupero's appointment, and had been serving as chief accounting officer.