Cloud gaming revenue to reach $585m in 2020
Revenue generated by the cloud gaming market is expected to reach $4.8 billion by 2023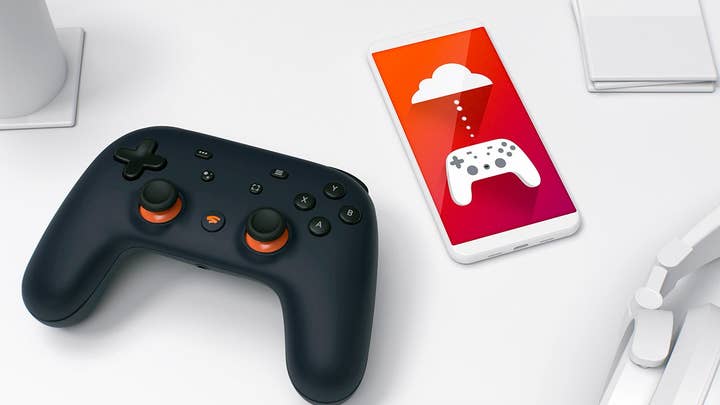 Newzoo released a new study focusing on cloud gaming and reported that the market should generate $585 million in revenue by the end of 2020.
In terms of regional breakdown, two-thirds of that $585 million will come from the western market, with North America and Europe generating 39% and 29% of that revenue, respectively.
Cloud gaming made an estimated $170 million in revenue in 2019, and its growth is set to continue at full speed, with revenue expected to reach $4.8 billion by 2023, "with even more growth expected in the years after," the report read.
Newzoo interviewed several key firms in the cloud gaming market who reported a spike in users during the first half of 2020, which they linked to COVID-19 lockdown measures.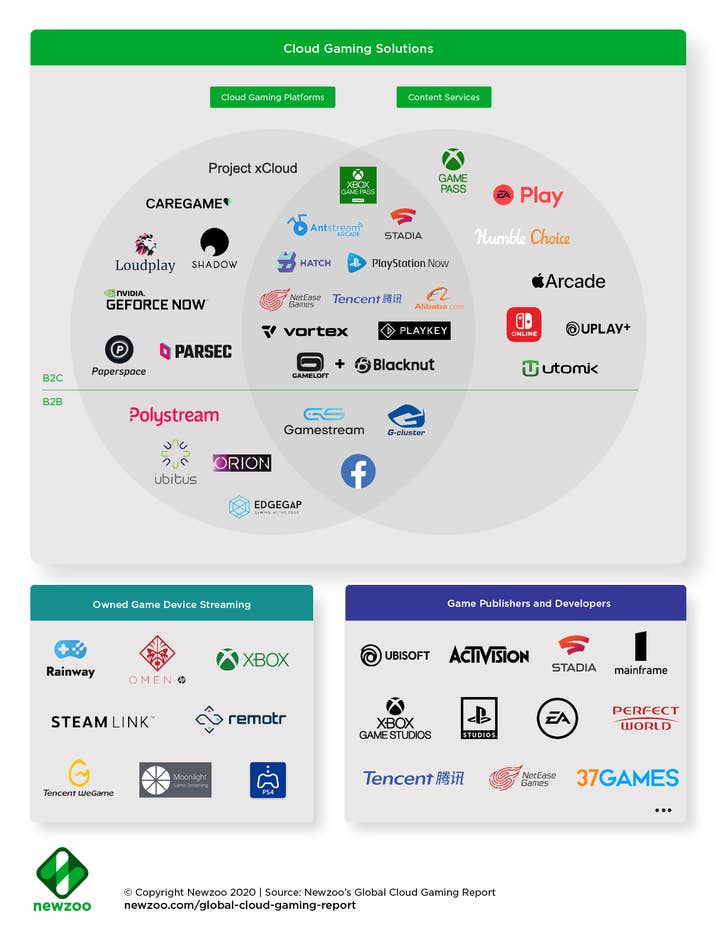 Microsoft announced that its game streaming service Project xCloud will be available on Xbox Game Pass from September 15, which will also contribute to grow the market, Newzoo reported. Cloud gaming is also more and more fragmented, with a number of smaller companies investing in that space recently, growing the userbase.
Cloud gaming company Gamestream recently raised €3.5 million in a new funding round to continue to build out its turnkey B2B cloud gaming platform, and startup RemoteMyApp raised €2m in funding in July.
Ubisoft also signed a multi-year partnership with cloud gaming provider Parsec, and several giant companies have invested in cloud gaming platforms in the past nine months, including NetEase, Tencent, and Facebook.
And then of course Nvidia officially launched its GeForce Now cloud gaming platform out of beta in February.
However, according to analysts at App Annie and Sensor Tower who spoke to GamesIndustry.biz, games streaming services are likely to be the most affected by the delayed rollout of 5G networks across major markets.