Tencent launches its Start cloud gaming service
Blade & Soul, Path of Exile, Fortnite, NBA2K Online 2 are part of the beta test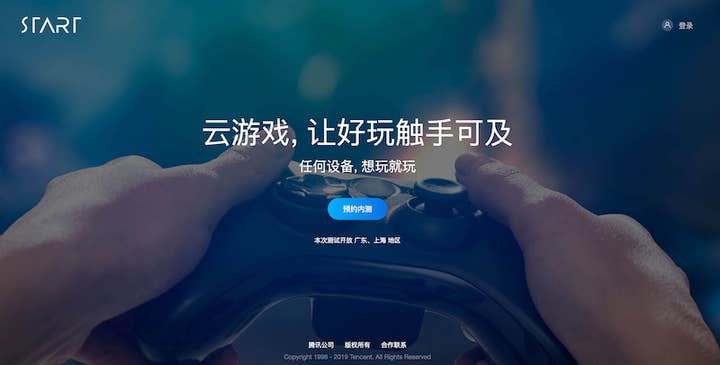 This month, Tencent has soft-launched its Tencent Start cloud gaming service in China with a handful of PC titles.
Per Niko Partners analyst Daniel Ahmad on Twitter, Start began its initial public test a few weeks ago with NCSoft's Blade & Soul. It is now beginning to add other games, including Fortnite, Path of Exile, and NBA2K Online 2.
Currently, the beta is open to users in Beijing, Shanghai, Guangdong, Jiangsu, Tianjin, Hebei, and Anhui who have an internet speed of 20 Mbps+ or higher. Nvidia has announced that it is powering the service.
This is different from Tencent's cloud gaming efforts on its platform, WeGame, that launched back in August. While that is limited to titles on WeGame, Tencent Start appears to be targeting games not available through that platform.