Cloud gaming comes to Xbox Game Pass on September 15
Over 100 games will be available at launch including Gears 5, Sea of Thieves, Forza Horizon 4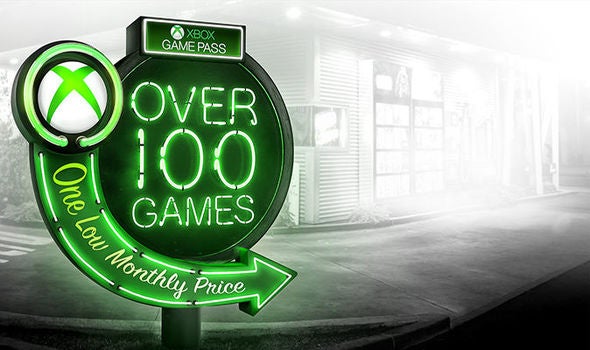 Microsoft has announced that it will be bringing cloud gaming to Xbox Game Pass on September 15 in 22 countries across North America, Europe, and South Korea.
The service will launch in Austria, Belgium, Canada, Czech Republic, Denmark, Finland, France, Germany, Hungary, Ireland, Italy, Netherlands, Norway, Poland, Portugal, Slovakia, Spain, South Korea, Sweden, Switzerland, the United Kingdom, and the United States -- with more countries to follow over time.
Microsoft will bring over 100 titles from Game Pass at launch to its cloud services, making them playable on Android devices via an app and carrying over achievements, game saves, progression, and all other player data from existing accounts.
The cloud gaming service is being added for no additional charge to Game Pass, which currently costs $14.99 per month or $1 for the first month at sign-up for new members.
Additionally, Microsoft has partnered with Razer and other third-parties to make a number of accessories for the mobile experience, including specialized controllers.
Games confirmed so far for launch with the service in September are as follows:
Ark: Survival Evolved
Bleeding Edge
Costume Quest 2
Crackdown 3 (campaign)
Destiny 2
F1 2019
Forza Horizon 4
Gears of War: Ultimate Edition
Gears of War 4
Gears 5 Ultimate Edition
Grounded
Halo 5: Guardians
Halo Wars: Definitive Edition
Halo Wars 2
Halo: The Master Chief Collection
Halo: Spartan Assault
Hellblade: Senua's Sacrifice
Killer Instinct Definitive Edition
Max: The Curse of Brotherhood
Minecraft Dungeons
vThe Outer Worlds
Ori and the Blind Forest: Definitive Edition
Ori and the Will of the Wisps
Quantum Break
ReCore: Definitive Edition
Ryse: Son of Rome
Sea of Thieves: Anniversary Edition
State of Decay 2: Juggernaut Edition
Sunset Overdrive
Super Lucky's Tale
Tell Me Why
The Bard's Tale Trilogy
Wasteland 2: Director's Cut
Wasteland 3
Wasteland Remastered
Yakuza Kiwami 2