Allergic To Buzzwords | Podcast
Latest episode discusses Warner Bros' future, Strauss Zelnick's skepticism, Embracer's growth and TimeSplitters' return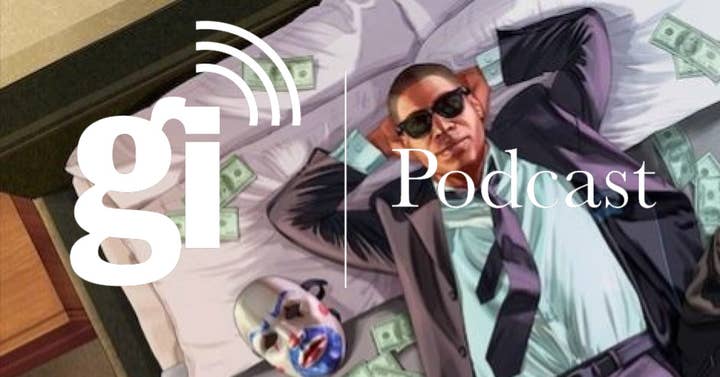 The GamesIndustry.biz editorial team discusses the biggest news of the past week - including the future of Warner Bros' games studios, Take-Two CEO Strauss Zelnick's skepticism about the metaverse, Embracer's plans for even more acquisitions, and the return of TimeSplitters.
With AT&T forming a joint venture with Discovery, it's been reported that not all of the Warner Bros Interactive Entertainment development teams will be moved over to the new company. We discuss what this means for the publisher's portfolio, and whether this could lead to studio closures.
Next, we discuss Strauss Zelnick's comments about the metaverse and his allergy to buzzwords from a recent investor call. The conversation expands beyond this to the future of Grand Theft Auto Online and the challenges facing GTA 6.
Then we take a look at Embracer Group's revelation that it has been speaking to more than 150 acquisition targets, including 20 with which is hosting late-stage talks. Given the company's reputation for absorbing a wide variety of studios, we ponder how much larger the group can grow and what's sustaining this strategy.
Finally, with news of Free Radical's revival and a new TimeSplitters in the works, we explore why the series remains so popular (at least, James tries to explain this to a justifiably skeptical Brendan and Danielle).
You can listen to our latest episode in the player above, subscribe to our directly here. It is also available via Spotify, iTunes, Google Play, Stitcher, Overcast, Player FM, TuneIn and other widely-used podcast platforms.
Don't forget to check out the latest episodes of The Game Developers' Playlist and The Five Games Of, all episodes of which are on the same podcast feed.
We've also been releasing audio versions of the best GI Live: Online sessions, the most recent of which can be found here.