WarnerMedia to join with Discovery in $43bn deal
Update: WBIE reportedly being split up as parent company unloads part of gaming division while spinning off a merged content company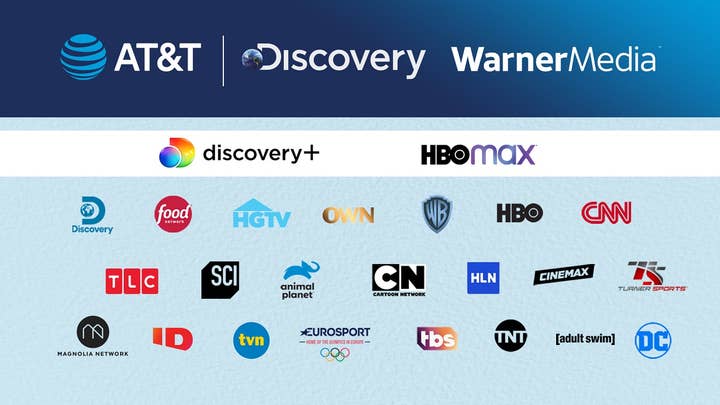 Update: IGN Entertainment's Julia Alexander is reporting that the deal will include some parts of the Warner Bros. Interactive Entertainment business, but not all of them.
The WB Games website lists 11 offices worldwide, including Netherrealm Studios, Monolith Productions, TT Games, Rocksteady Studios, and Avalanche Software. Beyond those, WB Games has a Los Angeles headquarters and five more offices known by their location (WB Games Montreal, WB Games San Francisco, etc.)
A WBIE spokesperson did not have any comment.
Original story: Warner Bros. Interactive Entertainment is on the move after all.
After parent company AT&T's discussions to sell the Mortal Kombat publisher reportedly fell apart last year, today AT&T and Discovery announced that they have reached a deal that will see the telecom giant spin-off the entire WarnerMedia operation into a stand-alone merged company with Discovery.
Under the terms of the deal, AT&T will receive $43 billion to part with the WarnerMedia division, with AT&T shareholders also receiving 71% of the new company's stock and Discovery shareholders splitting the rest.
Discovery President and CEO David Zaslav would head up the proposed new company.
"During my many conversations with John [Stankey, AT&T CEO], we always come back to the same simple and powerful strategic principle," Zaslav said. "These assets are better and more valuable together."
He added, "We will build a new chapter together with the creative and talented WarnerMedia team and these incredible assets built on a nearly 100-year legacy of the most wonderful storytelling in the world. That will be our singular mission: to focus on telling the most amazing stories and have a ton of fun doing it."
The companies argued that the transaction will give AT&T money to invest in its mobile and broadband efforts, specifically rollout of 5G and fiber networks, while Discovery will boast a larger library of film, TV, and other content to bolster its value in the streaming business, specifically with HBO Max and Discovery+.
Beyond that, they suggested that having one company devoted to broadband connectivity and one to media content would "sharpen the investment focus and attract the best investor base for each company."
The announcement made no specific mention of Warner Bros. Interactive Entertainment.
The deal is expected to close in the middle of next year, pending approval by Discovery shareholders and regulatory approvals.
AT&T announced its planned acquisition of Time Warner for $108.7 billion in 2016, but an unsuccessful US Justice Department lawsuit to prevent the union on antitrust grounds delayed the closure of the deal to 2018.