Activision shareholder sues publisher over Microsoft acquisition
Lawsuit alleges Call of Duty publisher withheld information when asking shareholders to vote in favour of sale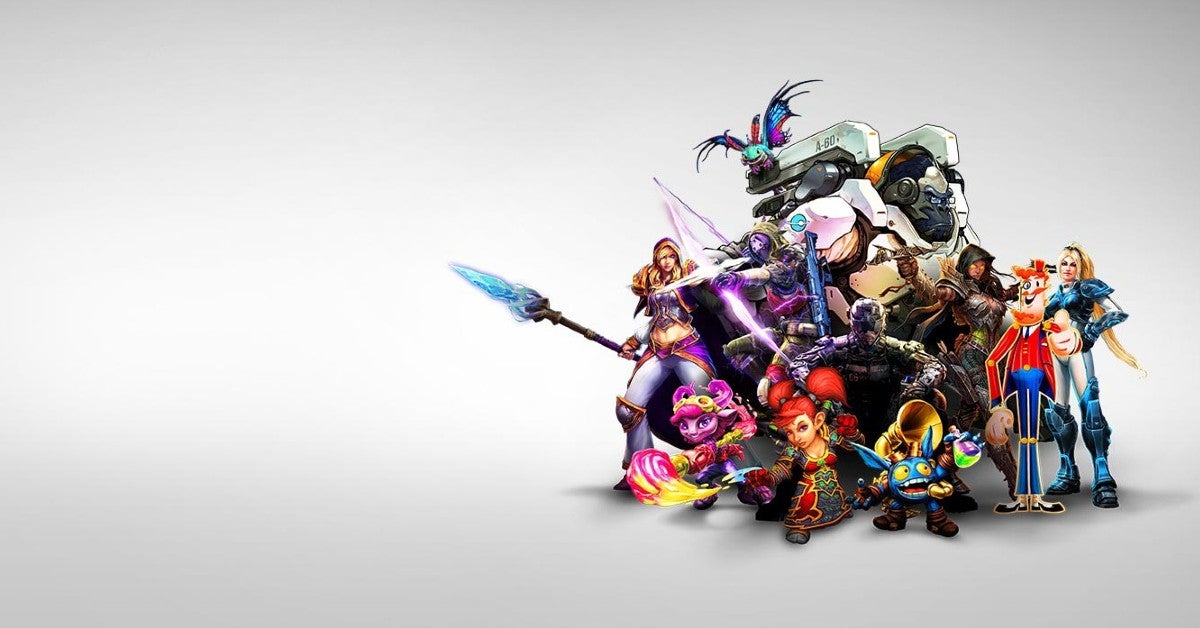 At a glance:
Lawsuit claims publisher withheld information to convince shareholders to vote in favour of $68.7bn acquisition
Alleges there is a conflict of interests, that directors and execs entered agreeement for "significant and immediate benefits"
Activision Blizzard "disagrees with the allegations" and will present arguments in court
Activision Blizzard faces yet another lawsuit, the latest being from one of its own shareholders over his complaints about the planned sale to Microsoft.
The lawsuit, shared by Polygon, was filed by Kyle Watson in California yesterday, and describes the proposed $68.7 billion sale as "unfair for a number of reasons."
The suit centres around the preliminary proxy statement that Activision Blizzard filed with the US Securities and Exchange Commission.
Watson claims the statement was "materially deficient" and deprived him of the information needed to make an informed and rational decision, something he claims was "an effort to solicit [me] to vote [my] Activision shares in favour of the proposed transaction."
The suit also claims the Activision board "failed to create an independent committee composed of disinterested directors to run the sales process."
It accuses the board of entering into the agreement to "procure for themselves and senior management of the company significant and immediate benefits," further arguing that these benefits create a conflict of interests.
There are also references to the 'golden parachute' payouts that some directors and executives will receive.
In addition to the previously reported $14.6 million that CEO Bobby Kotick will receive, the lawsuit claims other payouts will include $25.3 million for chief financial officer Armin Zerza, $29 million for chief operating officer Daniel Alegre, $11.3 million for chief administrative officer Brian Bulatao, $14.8 million for chief legal officer Grant Dixton and $2.1 million for former chief people officer Claudine Naughton.
An Activision Blizzard spokesperson told Polygon: "We disagree with the allegations made in this complaint and look forward to presenting our arguments to the court."
The lawsuit files for two counts of violations of the Exchange Act and demands a jury trail.
It calls for the court to order Activision Blizzard to release a new SEC preliminary proxy statement with all omitted information and any "untrue statements" removed.
If the acquisition is successfully completed, Watson has requested "rescissory damages."
Activision is already facing a class action lawsuit from investors, who claim the publisher did not disclose the issues with its workplace culture -- issues that were surfaced by another lawsuit, this one from California's Department of Fair Employment and Housing, and an investigation by the Equal Employment Opportunity Commission, which led to a proposed $18m settlement.
The SEC is already investigating how Activision Blizzard handled misconduct, an investigation that was reportedly broadened last month.
Meanwhile, the Communications Workers of America union -- which is working with employees at Activision studio Raven Software to create a new union called the Game Workers Alliance -- called for the SEC to investigate Activision Blizzard's disclosures around the proposed sale.
When the company first filed to the SEC following the acqusition's announcement, the publisher claimed it was unaware of any employee strike action -- despite the Raven Software strike being in its second month -- and claimed it faced no legal proceedings that would have a "material adverse effect" -- despite the aforementioned lawsuits from investors and government departments.