SEC widens investigation into Activision Blizzard misconduct handling
Agency issues new subpoenas to directors as DFEH goes to Los Angeles police department for records on Kotick and other staff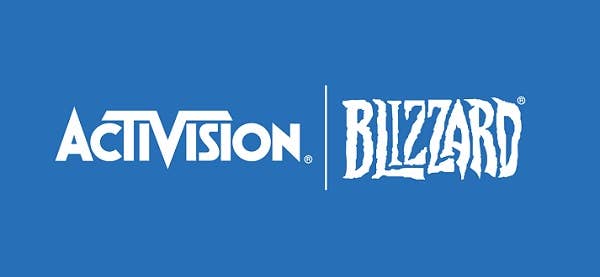 Federal investigators have widened a probe into how Activision Blizzard's leadership dealt with misconduct claims at the firm, according to a report from The Wall Street Journal.
WSJ reports that the Securities and Exchange Commission has subpoenaed multiple company directors to find more information regarding the company's response to workplace issues. Additionally, California's Department of Fair Employment and Housing -- which filed suit against the publisher last year -- has now subpoenaed multiple police departments in Los Angeles for any records relating to Bobby Kotick, as well as 18 other current and former employees.
The recent subpoena to Activision employees is dated January 18 -- the same day that Microsoft announced its intent to acquire the publisher for $68.7 billion. The subpoena to the Los Angeles police department is dated January 20.
WSJ reported that the DFEH subpoena for police records was prompted by information in "public reporting," but no further details were given.
Activision has responded to the SEC's police probe; spokesperson Helaine Klasky said that the subpoenas are an "extraordinary fishing expedition," adding that they were "calculated to harass, annoy and embarrass rather than serve any legitimate purpose."
Last September, the SEC launched its investigation into the company to determine whether the firm should have informed investors about the misconduct investigations it was facing at the time. The first of these investigations came to light as part of a lawsuit filed by the California Department of Fair Employment and Housing last July.
In January, the Communication Workers of America Union called for the SEC to investigate "inaccurate and misleading" disclosures made by Activision Blizzard. This move followed the firm telling the SEC that it was unaware of any labour strikes or ongoing legal proceedings, despite a walkout at Activision studio Raven Software taking place at the same time.
Update/Correction: This article originally misstated both subpoenas as coming from the SEC. It has been amended.
Additionally, Activision Blizzard provided comment on the DFEH action, saying, "The DFEH is requesting sensitive, confidential information with no limits or relevant scope from Southern California police departments. This serves no legitimate purpose. It represents yet another questionable tactic in DFEH's broader effort to derail Activision Blizzard's settlement with the EEOC."