SEC investigating Activision Blizzard
Update: Equal Employement Opportunity Commission reportedly also looking into allegations against publisher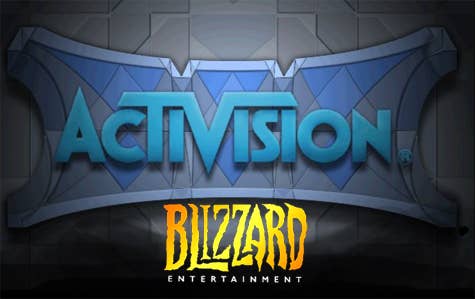 The Securities and Exchange Commission has opened its own investigation into Activision Blizzard's response to sexual misconduct and workplace harassment allegations, the Wall Street Journal reported today.
According to the paper, the SEC has requested a variety of documents from the publisher, including CEO Bobby Kotick's communications with other high-level executives about the allegations. Beyond that, the regulator wants to see separation agreements with employees who left this year, personnel files for six former employees, and board meeting minutes going back two years.
An Activision Blizzard representative said the company was cooperating with the SEC investigation, noting that the agency had subpoenaed past and present employees.
"We have made and are making a number of important changes to improve our policies and procedures to ensure that there is no place anywhere in our company for discrimination, harassment or unequal treatment of any kind," the representative said.
One of the issues the SEC is looking into is whether Activision Blizzard had an obligation to inform investors about the investigation into workplace and gender pay gap allegations before it was made public by a California Department of Fair Employment and Housing lawsuit filed in July.
At the time the lawsuit was filed, Activision Blizzard said it had been "extremely cooperative with the DFEH throughout their investigation" and called the complaint inaccurate, distorted, rushed, and "in many cases false."
Some Activision Blizzard investors clearly think they should have been informed earlier, as they filed a suit against the publisher last month claiming it "made false and/or misleading statements and/or failed to disclose" a number of relevant facts about the business regarding the DFEH suit.
Meanwhile, the DFEH has expanded its lawsuit and accused the publisher of shredding documents, the Communications Workers of America has filed a complaint with the National Labor Relations Board alleging illegal union busting tactics, and key executives like Blizzard president J Allen Brack and Activision Blizzard SVP of global HR Jesse Meschuk have left the company in the wake of the allegations.
Update: The Wall Street Journal also reports the Equal Employement Opportunity Commission has been conducting its own examinations of Activision.
The EEOC has reportedly been looking into allegations of gender-based harassment at the publisher since at least May 2020, and is said to be in settlement talks with Activision, which could end up paying millions of dollars.
The agency declined to comment to the WSJ, and it's unclear whether the federal agency will publicly release the details of its findings.
"Separately, the Equal Employment Opportunity Commission has been examining allegations of gender-based harassment at Activision since at least May 2020, according to people familiar with the investigation and documents viewed by the Journal. The company is in settlement talks with the agency and could pay millions of dollars to resolve the matter, according to those people. It's unclear if the federal agency will publicly release the details of its findings. An EEOC spokesman declined to comment."