CWA calls for SEC to investigate Activision Blizzard disclosures
Union accuses the publisher of "inaccurate and misleading" filings about sexual harassment and labor organizing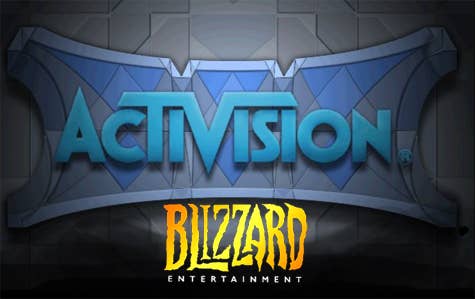 The Communication Workers of America union is asking the SEC to investigate "inaccurate and misleading" disclosures made by Activision Blizzard last week as it announced a deal to be acquired by Microsoft.
As previously reported, Activision Blizzard's filing said the company was unaware of any pending union activities at the company, nor any sort of strike or other work stoppage.
However, the company had previously acknowledged the distribution of union cards in an email to staff encouraging them not to sign the cards. Additionally, Raven Software QA developers were on strike at the time, and had been for roughly six weeks at the point the filing was made.
The CWA also noted that Activision's filing said it was not facing any material unfair labor practice complaints, even though the CWA had filed one such complaint with the National Labor Relations Board back in September that remains ongoing, a temporary withdrawal aside.
It further took exception to the company's statement that no current executives at the senior VP level or higher had been accused of sexual harassment incidents that happened since 2018, with CWA senior director of government affairs and policy Shane Larson saying it "seems designed to mislead readers into believing that it has been several years since any serious sexual harassment allegations have been leveled at company employees, managers, or executives."
"Activision makes a series of statements in its Agreement and Plan of Merger that are clearly contradicted by available evidence, and others that omit key information, thus rendering them misleading," Larson said.
"We urge the SEC to investigate this claim and take appropriate action to remediate the situation and ensure that readers of Activision's filings have accurate disclosures available as they consider the proposed merger with Microsoft."
The SEC already launched an investigation into Activision Blizzard in September to see if the publisher had any obligation to inform investors about the multiple government agency workplace and gender discrimination investigations it was facing. Those were first made public when the California Department of Fair Employment and Housing filed a lawsuit in July.