Zynga posts record quarterly revenues, bookings
Social publisher sees even more acquisitions in its future as revenue, engagement metrics grow, but net loss remains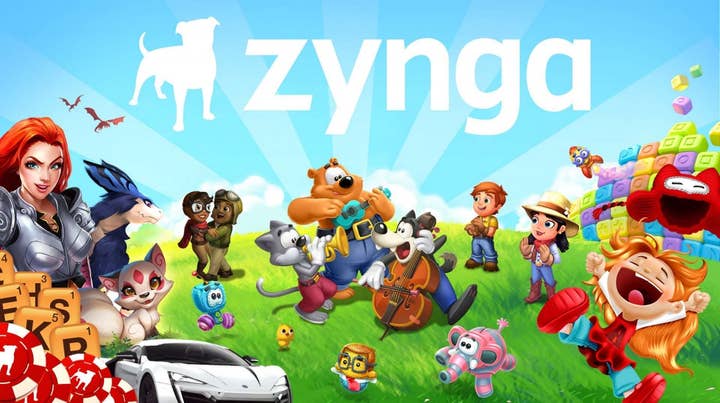 Zynga today reported its financial results for the third quarter, including the best revenue and bookings numbers in company history.
For the third quarter, Zynga reported revenues up 46% year-over-year to $503 million and bookings up 59% to $628 million.
Credit for those results was divided between a swath of titles, including the best-ever revenue and bookings from the company's social slots portfolio and record third quarter numbers from Words With Friends, CSR 2, and Zynga's casual card games.
In addition to those, the company noted that Toon Blast and Toy Blast were key drivers of that topline growth in the first full quarter since it added them to the catalog with the acquisition of Peak Games.
And while some mobile publishers like King have reported a return to pre-pandemic engagement numbers, the addition of Toon Blast and Toy Blast to the lineup were credited for pushing Zynga to its highest mobile active user numbers in six years.
Zynga reported mobile DAUs up 53% year-over-year to 31 million, with mobile monthly active users up 23% to 83 million.
While Zynga's string of acquisitions in recent years -- including Peak, Gram Games, Small Giant, and most recently Rollic -- has helped grow revenues and active user totals, they continue to hurt the company's bottom line thanks to additional compensation due as a result of acquired games reaching certain performance targets.
For the third quarter, Zynga posted a net loss of $122 million. It is the sixth net loss in the company's last seven quarters.
The one profitable quarter in that stretch came a year ago, and even then it was only profitable thanks to the one-time sale of the company's San Francisco office building.
Zynga executives haven't expressed much concern over that given the company's operating cash flow has seen an opposite trend of late, with positive numbers in six of the last seven quarters and this quarter's $113 million operating cash flow a new third quarter record.
Zynga also signaled it wasn't quite done acquiring companies.
"As we look ahead, we continue to see more opportunities to acquire talented teams and franchises to further expand our capabilities and accelerate our growth," it told investors. "To date, our acquisitions have delivered strong contributions to our live services, added multiple new 'Forever Franchises' to our portfolio, expanded our new game pipeline and provided entry into new categories on mobile."
In light of the third quarter performance, Zynga raised its full-year revenue forecast by $129 million to $1.93 billion, which would be up 46% year-over-year.