Zynga posts record-setting revenues, net bookings in Q3
Merge Dragons and Empires & Puzzles both see a record quarter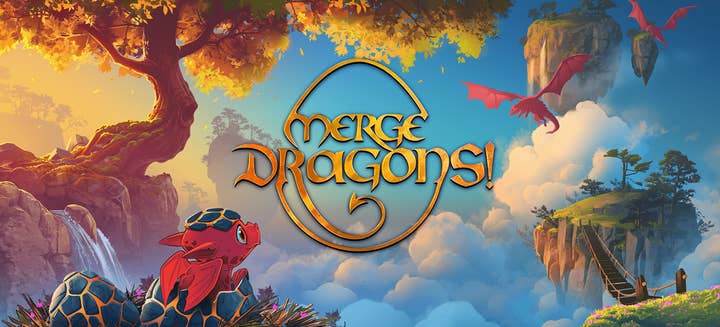 As Zynga marches forward in the wake of its acquisitions last year, it's seeing a lot of help nudging up its net income from record-setting figures across the board.
In its Q3 financial results, the mobile game company posted record quarterly revenues of $345 million, up 48% year-over-year, and record bookings of $395 million, up 59% year-over-year.
95% of the company's revenue comes from mobile, with mobile revenue up 54% year-over-year to $328 million and mobile bookings up 64% year-over-year to $378 million.
The sharp rises in revenue and bookings were primarily driven by Empires & Puzzles and Merge Dragons, both of which saw record revenue and bookings quarters. Merge Dragons specifically saw revenue rise 817% year-over-year, and bookings up 281%. Other drivers included live services for Words With Friends, Zynga Poker, and CSR2, as well as the launch of Merge Magic during the quarter.
The company is also seeing increases in revenue from outside the US, noting its international revenue was up 67% year-over-year and international bookings were up 89%. International sources now represent 38% of total revenue and 41% of total bookings.
The numbers aren't all record-shattering, as mobile DAUs were down 1% year-on-year on average across all Zynga games. Zynga said this was due to decreases in older mobile and chat games as the company shuttered under-performing titles, balanced out by its success with newer games. It expects this trend to continue with some fluctuation over the next several reporting periods.
Zynga posted a record net income of $230, helped significantly by the sale of its San Francisco building earlier this year. Without the sale of the building, the company would have otherwise posted another loss, as Zynga is still dealing with the effects of its acquisitions last year of Gram Games and Small Giant. The company recorded an $86 million increase in contingent consideration for these acquisitions, far higher than its initial guidance $10 million. The company expects this to gradually decrease as the year continues, though it notes in its report that if titles from its acquisitions continue to perform better than expected, accrual may also keep rising.
For the full year, Zynga has raised its guidance by $42 million to $1.28 billion, which would be up 41% year-over-year. It has also raised its bookings guidance to by $46 million to $1.55 billion, which would be up 59%. For the quarter, revenue guidance is $365 million, bookings are expected to be $415 million, and the company expects to post a net loss of $44 million.
"We expect to improve our operating results in absolute terms in 2020," read the report, signed jointly by CEO Frank Gibeau and CFO Ger Griffin. "Operating leverage will ultimately be a function of our live services performance, the timing of additional new game launches and the level of marketing investment we choose to deploy to scale these titles. Over the next few years, we expect to continue to make meaningful progress toward achieving margins more in-line with our peers on a like-for-like basis.
"In addition to organic growth, we have the potential to further scale the business through acquisitions that accelerate our current growth trajectory. We see opportunities to bring talented teams and franchises into the Zynga family that add to our live services, new game pipeline or investments in emerging markets and platforms."