"We haven't always made the right decisions...We are all well aware of that."
Funcom CEO Rui Casais on why the MMO firm is looking for a buyer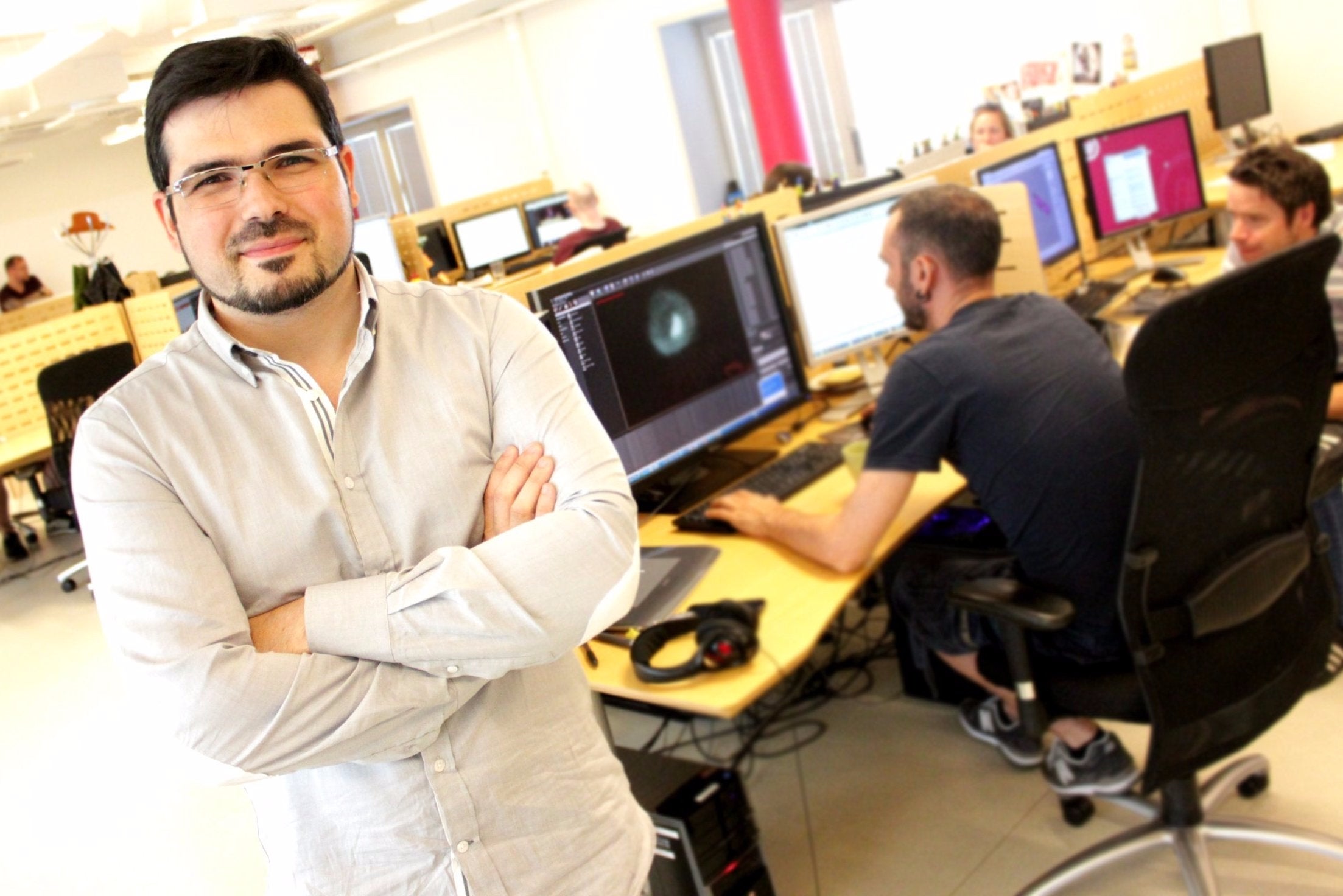 The headlines we've written about Oslo-based MMO specialist Funcom don't always make for comfortable reading. Since the heyday of the Age of Conan, stories on Funcom have tended to focus on missed targets, poor financials, office closures and executives stepping down, with the occasional spot of legal bother.
Nonetheless, with a combination of staff loyalty, determination and optimism the studio has endured, although recent launch LEGO Minifigs Online was accepted by many as something of a final roll of the dice. When that game began to falter, rebooting with a pay-to-play business model in July, the writing seemed to be on the wall. Not long afterwards, Funcom resorted to somewhat desperate measures, putting itself very publicly on the shelf by announcing that it was "actively seeking interested parties for discussions surrounding a possible investment, acquisition, merger, or any other available options."
It's not an enviable position for CEO Rui Casais. GamesIndustry.biz spoke to the Norwegian boss about his options.
You're the latest in a fairly rapid progression of changing CEOs. What lead to you taking the role and Ole Schreiner leaving?
"I've been working at Funcom for more than eleven years, and during that time I've been part of building the teams, the technology and the games. Needless to say, Funcom is very special to me, and when I was asked to take over the reins and move from the role of CTO to CEO, I felt that it was the best opportunity I could possibly get to influence Funcom's future and help solve the challenges we, as a company, are facing. It's a daunting task, but one that I very much think we can solve. We have a great team at Funcom, both on the development and management level, and we have shown great resilience in the past. We've survived as an independent developer for more than twenty years, weathering the rough winds of an ever-changing industry.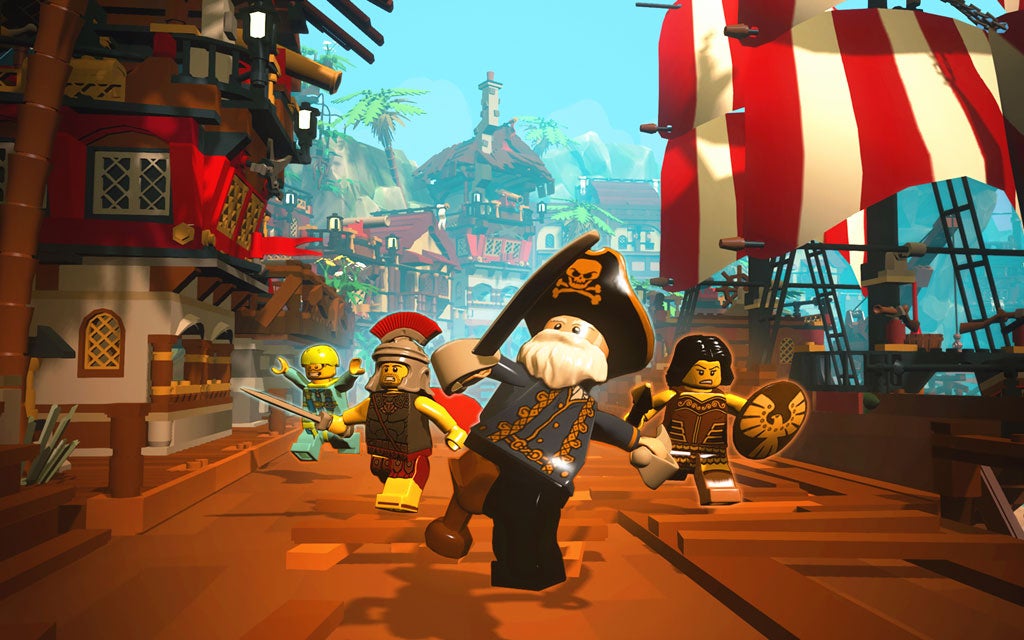 "I took over from Ole as he himself expressed a desire to move back into a more operational role (he served as the company's chief operating officer for many years, and he's now our SVP of Business Operations). One thing I want to say is that Ole did a great job during his time as CEO of Funcom. He himself took over at a point in time when the company was facing major challenges, and he managed to steer us through crucial changes and take the company in a direction that was more stable and more prepared for the future. Without his work, we might not have been having this conversation today."
This isn't the first crisis at Funcom in recent years - why were revenue predictions for Minifigures Online so far out and why was there no contingency plan in place?
"There are most likely many factors as to why LEGO Minifigures Online did not meet the forecasted expectations. That could include factors such as competition with other LEGO games tied to stronger and more popular IPs (such as Star Wars, The Hobbit, Marvel etc.), challenges related to the purchasing ability among the target audience and the fact that this was a pure digital title, not to mention the fact that the game had already been available in a free-to-play form the year before (where it then consumed a fair share of interested players). It was also our first mobile launch, and we most likely underestimated the work and overestimated the total revenue potential. When the project started, it was not meant to go mobile, but the changing market led us to switch from initially planning to be browser-based to going mobile."
The call for parties interested in "discussions surrounding a possible investment, acquisition, merger, or any other available options," sounds pretty desperate, frankly. Given the events of the last few years, which have been characterised by decline and crisis, what makes you think that the company would be a desirable target for acquisition? Why should Funcom be given another chance?
"I think it's important not to lose sight of the fact that Funcom has been an important player in the games industry for more than twenty years, and during that time we have developed some very valuable assets.
"It was also our first mobile launch, and we most likely underestimated the work and overestimated the total revenue potential"
"Funcom today is a leaner and meaner independent developer and publisher than ever before and we are able to make, market and operate online games across several different platforms. We have strong portfolio of established live games that continue to do well for us, namely Anarchy Online, Age of Conan and The Secret World. We also have valuable IPs such as The Longest Journey (which we also recently launched on iOS).
"Through the years of developing high-end massively multiplayer online games, we have created one of the most robust and flexible technology platforms in the industry. It's got everything you need to develop and operate an MMO: content creation tools, rendering, network components, billing and community tools, and everything else you need to take an MMO from A to Z. We've even successfully made it run fully cross-platform, on both PC, Mac, iOS and Android. We've perfected this technology over the course of fifteen years. Perhaps more importantly, we have a very talented team of developers who are among the most knowledgeable and experienced online game developers in the industry.
"All this, combined with the fact that right now we have a market cap that makes such a transaction desirable for third parties, should makes us a desirable acquisition. Funcom is also made up by multiple parts that can work independently if necessary, allowing for several avenues of acquisition, such as acquiring only the development studios and their games."
You have more debt coming online, how much credit do you need to cover that?
"The parent company's total debt is about 14 million USD plus interest. The portion that had a maturity date in June 2016 is at 10 million USD, and that maturity date has been postponed to December 2016, giving us more flexibility and elbow room going forward as we work on evaluating the strategic options for the company's future.
"For more information about the loans and the postponement of the maturity date, please see the stock notice the company issued recently.
It seems unlikely that Funcom can possibly survive without external intervention, is that the case?
"External intervention would certainly make it easier, but there are other viable options, all of which we are considering. We're working hard to find a resolution to the challenging situation we find ourselves in, and it doesn't have to necessarily require external intervention.
"External intervention would certainly make it easier, but there are other viable options, all of which we are considering"
"What we have been doing so far, as a company, has clearly not been successful or otherwise we wouldn't have been in this situation. We haven't always made the right decisions and we haven't always performed the best we should. We are all well aware of that. It means we need to make significant changes to how we do things, and that's exactly what we are working on now. We're turning a new leaf, we have fresh, new ideas in terms of how we can become a viable, profitable business, and we have a strong desire to see them realized."
What happens to your IPs and live games if you can not continue?
"We strongly believe that no matter the outcome of the process, at an absolute minimum, our live games will continue running either by us or someone else as they are generating profit. These are high quality games with strong communities that we respect and care about, and regardless of how the future looks, we are confident these games will live on for a long time to come."
Are you in talks with anyone at the moment, who are your targets?
"The process has just started and we can't comment on specifics, but we are in discussions with companies in the financial, entertainment and gaming spaces."