Funcom reboots LEGO Minifigures Online as pay-to-play
Free-to-play was "was detrimental to the gameplay experience"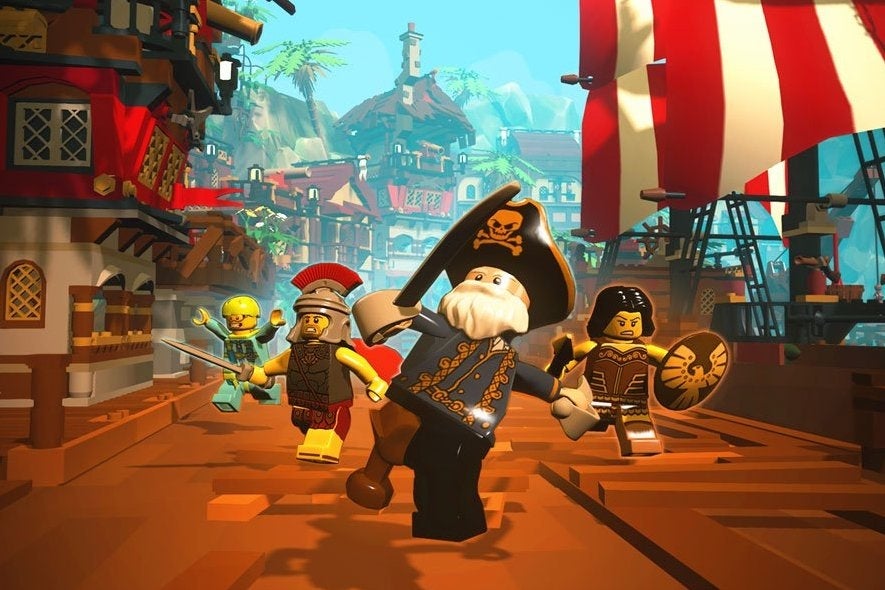 This week Funcom went against the usual industry trend and released a new, rebooted version of LEGO Minifigures Online that swapped the free-to-play mechanics for a stronger story and single purchase point.
"It became clear to us that free-to-play business model wasn't working as well as we had hoped for with the intended audience, and it was detrimental to the gameplay experience and the players' enjoyment of the game," executive producer Lawrence Poe told GamesIndustry.biz
"At the end of the day we just came to the conclusion that switching to buy-to-play would allow us to create a more compelling product that would be more enjoyable for our players and that we would be happier developing."
But the Funcom team did more than just scrape out the free-to-play features before relaunching the game. The new release has a new and indepth story experience to lead players through the world.
"We went back and overhauled large parts of the game and made significant changes to the overall flow. The entire reward and progression system was reworked, and we also made significant additions and improvements to content and gameplay across the board. We didn't just want to change business model and call it a day, we wanted to make sure this would be an awesome experience. So we introduced things like a new story, voiced narration, voiced dialogue, cinematics, unique world events, and much, much more."
"We didn't want kids having to think about which platform their friends were on"
The inclusion of story played two roles for Funcom, one as a simple teaching aid and another as a marker of value.

"It's something that, as we transition to buy-to-play we felt would really increase the value proposition for the players and raise the quality bar on the game," says Poe.

"We have done a tremendous amount of focus testing on LEGO Minifigures Online, bringing in kids from many different age groups to play the game on the various platforms. One of the things we very quickly saw was that most of them simply didn't bother reading any of the text presented to them. Many of the grownups didn't either. So bringing in a voiced narrative and voicing all the dialogue as well as the tutorial elements was an important part of making the game as accessible as possible."

The new game now retails for $29.99 on Steam and $4.99 on iOS (with additional worlds available as in-app purchases, and the game includes cross platform play. Because, says Poe, "we didn't want kids having to think about which platform their friends were on." The team also wanted to make it as easy as possible for parents and children to play together.

"A lot of households have multiple devices capable of playing the game, but they usually don't have more than one of the same device. The cross play functionality helps us get around that."

The game is available now and