Ubisoft+ is heading to Xbox - and here's how it plans to compete with Game Pass
Service director Philippe Tremblay tells us he expects "great influx of players" as Ubisoft+ expands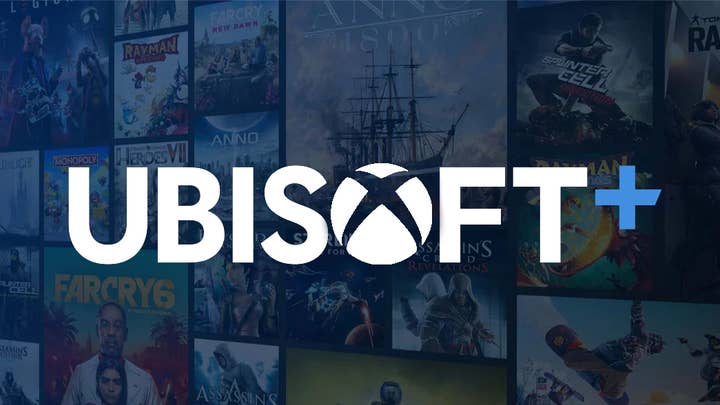 Sign up for the GI Daily here to get the biggest news straight to your inbox
Ubisoft+ is now available on Xbox consoles, marking a significant expansion in the Assassin's Creed publisher's plans for its previously PC-only service.
Ubisoft+ first launched on PC as Uplay+ in 2019. It later rebranded as it debuted on cloud gaming services Stadia (although this is now defunct) and Amazon Luna via the Ubisoft+ Multi-Access tier, which is now on Xbox.
The standard $14.99 subscription grants you access to the full library on PC, while the $17.99 Multi-Access allows subscribers to play selected titles across PC, Luna, Xbox and later PlayStation, even carrying over their sessions between platforms.
While Xbox itself has made a lot of noise around its Game Pass subscription over the past six years, Ubisoft has been comparatively low-key with its efforts. But Ubisoft+ director Philippe Tremblay tells GamesIndustry.biz the publisher sees the rise of subscriptions as an important change in the game market, and one that opens up a key opportunity for Ubisoft.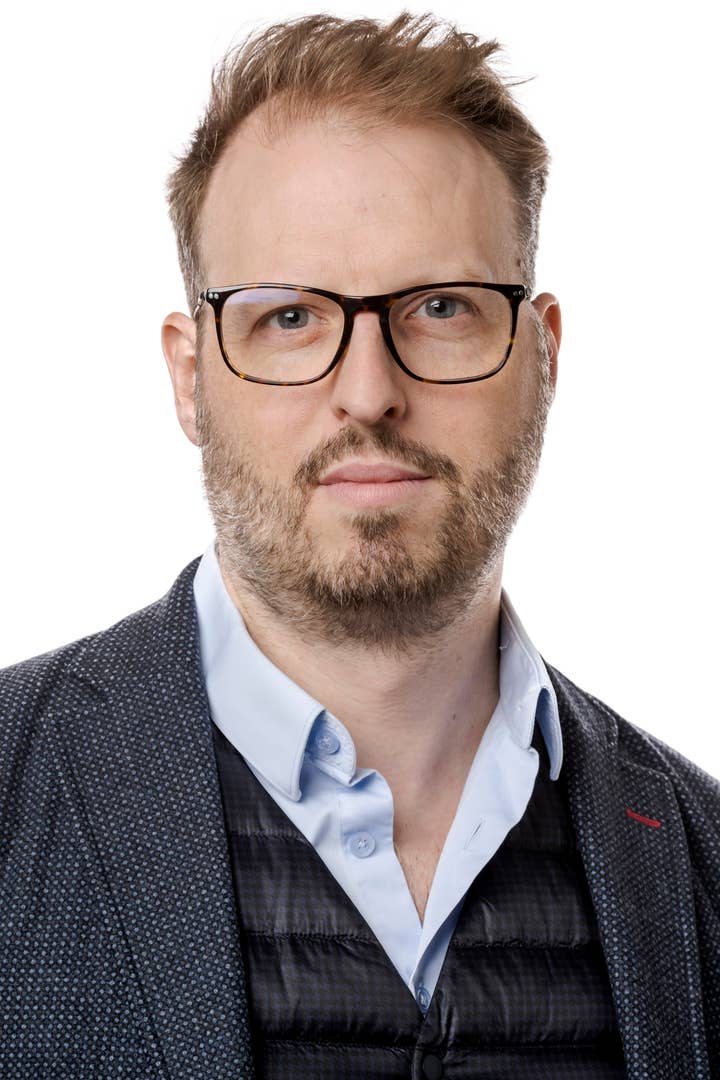 "We want to reach a new population of gamers and people that may not have a chance to play our games yet," he says. "We definitely see subscription as a way to do that. The expansion of the platform going to Xbox today is one more way of making our games accessible."
Tremblay sees the Multi-Access tier as "quite unique on the market, at least in the video gaming world." When asked why the publisher did not seek to bundle Ubisoft+ in with Xbox Game Pass – as rival Electronic Arts has done with EA Play – he points to the investment made into the Ubisoft Connect system, especially when enabling cross-progression.
It's understandable that Ubisoft would also want to establish its own monthly revenue stream, but the challenge this creates is having to face off against Xbox Game Pass, which is packed with titles from Microsoft and its multitude of owned studios, the EA Play catalogue, and a wide range of indie and third-party games. Can Ubisoft convince Xbox players to sign up for a second subscription?
"We haven't necessarily seen that this market has reached the maximum opportunity here," says Tremblay. "It's still fairly new across the board that we have subscription offers, even from Xbox or other partners out there. I think the key point – as we see in many other industries – is the content being at the centre of what the consumer wants. That's what we are putting forward with Ubisoft+ again, it's the great content we have behind. That's the point of differentiation that we bring."
On the point, Ubisoft+ features over 100 games from the publisher's 37-year history, including almost every Assassin's Creed, Far Cry, Watch Dogs and Tom Clancy game, plus some of the more indie-like titles Ubisoft has produced, such as Child of Light and From Dust, and family-friendly offerings like Monopoly, Uno and the Rayman games.
"We haven't necessarily seen that [the subscriptions] market has reached the maximum opportunity here"
There is also a selection of non-Ubisoft indie games – such as Absolute Drift, cat cafe management title Calico, and puzzle game Death Squared – which Tremblay says adds to the breadth of content available. Another talking point around subscription services is the need for variety, appealing to audiences that might not be interested in the AAA blockbusters that predominantly make up Ubisoft's catalogue. While Tremblay says there's nothing to communicate about Ubisoft creating smaller, quirkier titles solely for Ubisoft+, he does say the company hopes to bring more indies into the service.
"This is something that we want to pursue," he says. "For almost a year, we are starting to bring some smaller titles to the platform and invite indie developers to bring their titles to the Ubisoft+ subscription. Again, it's one more way of us bringing diversity into the catalogue."
For its blockbuster games, Ubisoft also gives subscribers access to the premium editions that include DLC and additional content. And, like Xbox Game Pass, any new releases are added to Ubisoft+ at launch – again, in their most premium form, if available.
This strategy makes sense for Microsoft, which is using the subscription service as a way to draw people into the Xbox ecosystem, but for a publisher that still primarily relies on game sales, this seems counterintuitive. Is it financially viable to give away your biggest games to subscribers the moment they launch?
"I can't speak about the financials specifically, but what I can share is that I think our expansion towards Xbox and the other announcements around Ubisoft+ that are being communicated on the market show that we have confidence in this model. We see positive results and we think this is not something that is not likely be going away."
We press for more information on these "positive results." Four years into the service, Ubisoft has yet to share any subscriber numbers. Tremblay points to how adding Ubisoft+ to cloud services opened the library up to people without access to a high-end gaming PC, but does not give any figures.
"There's nothing specific that I can share today, but the overall results have been great," he says. "We saw a great influx of new gamers coming to Ubisoft through [cloud gaming] and we should expect the same with Xbox."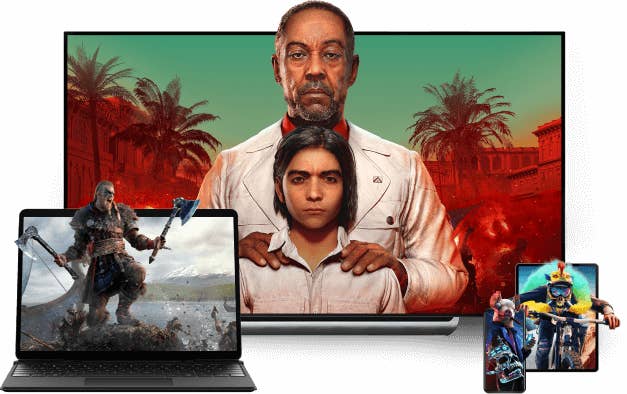 Tremblay also emphasises that Ubisoft has been somewhat cautious with launching its subscription service, first on PC, then dabbling in cloud gaming. As the service becomes available to users on more platforms, he suggests the publisher will ramp up its efforts in promoting this offering.
"[Ubisoft+ on PC] was a first step into this world of subscription and trying to understand the different dynamics and understand, as you mentioned earlier, the financial impact on the company," he says. "Again, not sharing anything specific, but we're happy with the results.
"We continued investing towards that, building up the program and welcoming more platforms, expanding towards more platforms behind the SKU. The expansion we are discussing today with Xbox is a great testament to that. You should see Ubisoft+ more prominently as we expand. The more platforms we cover, the more relevant it becomes to the full spectrum of gamers that are out there."
"We saw a great influx of new gamers coming to Ubisoft through [cloud gaming] and we should expect the same with Xbox"
Trying to sell a subscription service in the current economy will be no easy task. With an abundance of services out there for music, film, TV, books, comics, and of course video games – plus people seeking ways to cut costs as the price of living rises – how does Ubisoft expect to convince people to sign up?
"I'm a dad so I can clearly relate with the number of subscriptions that we are managing in this household to keep everyone happy," Tremblay laughs. "From a consumer standpoint, I think it's such a great way to access content overall. I'm not necessarily speaking about Ubisoft+ but in general. As a consumer, having this 'no friction' access to all this content makes it very enjoyable. I think this is the mindset that we have.
"I said earlier that access to our games is key. Giving access to all our titles means that we can help gamers discover our other franchises. People may know us for Assassin's Creed, people may know us for Far Cry and Tom Clancy titles, but there maybe other titles that they haven't associated with us. That's an opportunity for them to jump into that. The richness of our catalogue allows us to bring this offering to our gamers. It's a testament to our 35 years of making games that is making us comfortable in bringing this offer forward."
Sign up for the GI Daily here to get the biggest news straight to your inbox