What convinced Ubisoft to launch its own subscription service?
As Uplay+ launches, Brenda Panagrossi talks about the motivations and market research behind the publisher's new offering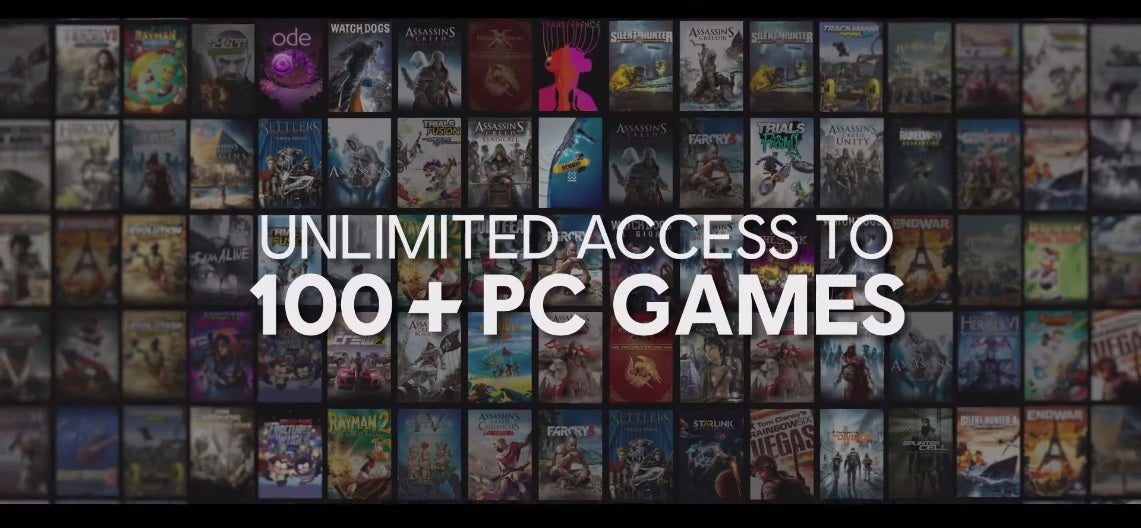 The game subscription service landscape welcomed another significant player today as Ubisoft launched Uplay+, which offers PC gamers more than 100 Ubisoft games for $15 USD a month. Among the service's biggest selling points is access to the premium versions of new Ubisoft games like Watch Dogs: Legion and Tom Clancy's Ghost Recon: Breakpoint on the day they launch.
In advance of the service going live, GamesIndustry.biz speaks with Ubisoft VP of platform and product management Brenda Panagrossi, who explains how Ubisoft sees the offering fitting into its overall business.
"We see it as a growing business model for the industry and we see it as something that will be complementary to our normal distribution selling through digital and physical retailers," Panagrossi says.
The company's belief in the service as a complementary piece to its traditional business is partly informed by a survey it commissioned last year of 4,000 15 to 45-year-olds who played PlayStation 4, Xbox One, or PC games.
"Many of our gamers already have subscriptions, either to video [services] or other game content subscriptions, and then also [online services] like Xbox Live or PSN subscriptions," Panagrossi says, adding, "We found there was broad interest, but it was especially interesting to hardcore gamers, those who usually buy more than ten games a year and play more than 20 hours [a week]. Many of the consumers that express a lot of interest have multiple platforms."
Getting into specifics, Ubisoft found that 41% of those surveyed subscribed to a "live" service like Xbox Live, PlayStation Network, or Nintendo Online, while 24% subscribed to a gaming content service like Xbox Game Pass, PlayStation Now, or Origin Access. 17% subscribed to at least one of each.
One of the big takeaways from the survey for Ubisoft was that the key for content services like Uplay+ that really moves the needle for users is the variety and quantity of content available. Next to the price of the offering, the number and diversity of games were among the most frequently given explanations both for why users subscribed in the first place, and why they stayed subscribers month-after-month.
"The interesting thing about our franchises is that each release doesn't replace the previous one"
Panagrossi says Ubisoft is particularly well-positioned to offer a single-publisher service like Uplay+, not only because it has a significant catalog to offer after more than three decades in business, but also because of the type of games it has been making.
"The interesting thing about our franchises is that each release doesn't replace the previous one," Panagrossi said. "Right now I'm playing the remastered Assassin's Creed 3, and it's an interesting story to go back to, even though there have been so many subsequent versions. Ubisoft in particular I think is in a really unique position."
In terms of number of games, the Uplay+ library of more than 100 titles is about on par with Xbox Game Pass, and trails EA's Origin Access (more than 200 games) and PlayStation Now (more than 800 games). But unlike those offerings, Uplay+ consists exclusively of Ubisoft games. In its last fiscal year, Ubisoft released five original PC games. Even so, Panagrossi isn't worried about the company's ability to give Uplay+ subscribers regular reasons to renew, noting that Uplay+ includes access to the numerous content updates of live ops games like Rainbow Six: Siege.
"We have the largest creative force in the industry," Panagrossi says. "We have 16,000 employees worldwide. 80% are creating AAA content, so that is a regular release of content, whether it's live games or new releases. And we'll also be looking at content that might be of interest because we do have a rich and deep catalog and portfolio of games, and that could be fairly new releases such as Tom Clancy's The Division 2 and Far Cry 5, but also some of the older games that are also appealing."
The reliance on titles Ubisoft already owns the rights to helps limit its costs for running Uplay+, but Panagrossi said the publisher is still investing significantly in the Uplay+ platform, setting it up as a service offering.
"But we're confident given how many players are engaged in subscriptions in general," she said. "And with the response we've gotten from the different studies we've done, we're confident the investment will be worth it."
As for what the company sees as "worth it," Panagrossi's answer focused not on the scale of the Uplay+ subscriber base, but on its continued engagement.
"We would define it as a success if players are engaged and happy with the service, and stay with it. We're going to keep doing this for a while and releasing new content," she said.