Stop normalizing abusive fandom | This Week in Business
Maybe we should have expected a zombie game studio to excel at developing senselessly hostile hordes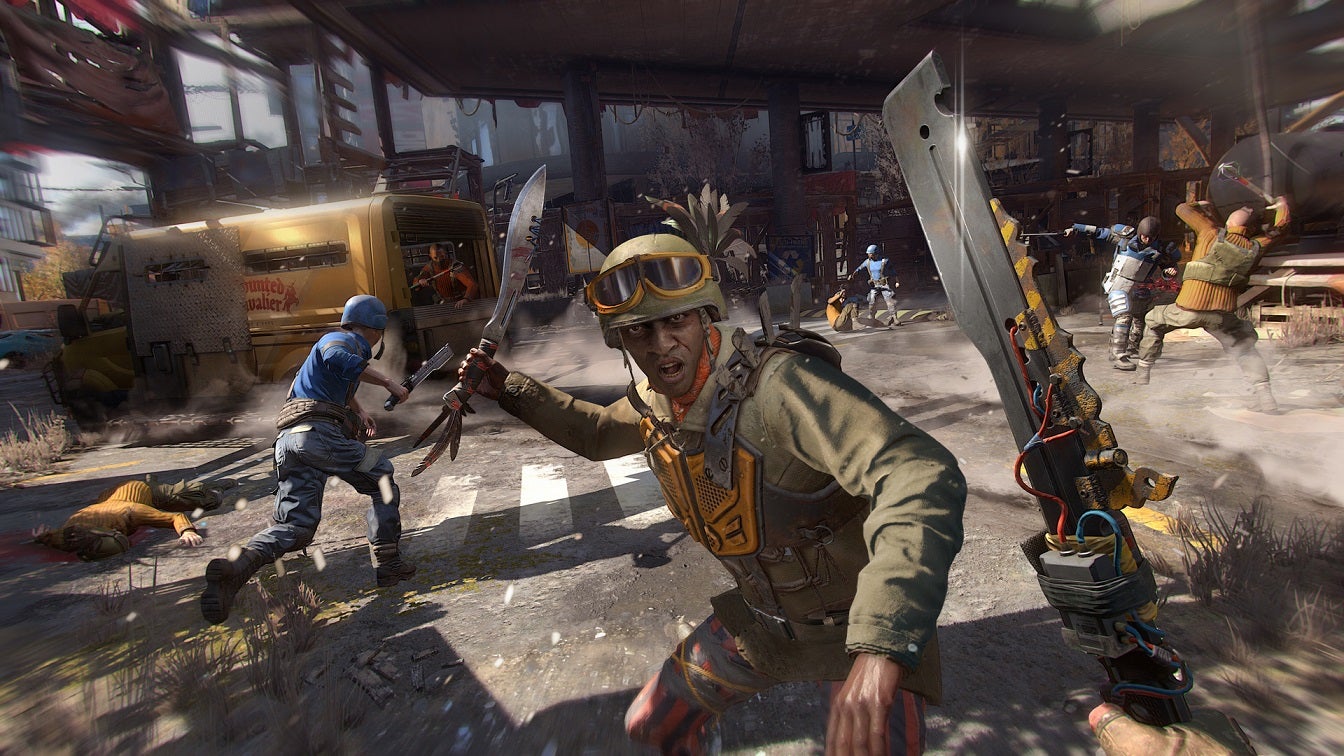 I'm not a fan of "passion."
I've explained why before, but the short explanation is that the word is used to positively spin really harmful behaviors in games and loads of other industries.
"Passion" is used to make burning out and neglecting your family for work sound noble. "Passion" is used to create an air of visionary genius out of something as despicably mundane as people in authority belittling and berating their subordinates.
And in a reprehensible bit of linguistic jujitsu, "passion" is used to take unacceptable behavior in a game's community and turn that behavior into the community's defining trait.
We got a reminder of that this week from Techland's latest promotional video for Dying Light 2.
QUOTE | "We are proud of having such devoted fans as you, no matter how you express your feelings." -- A Techland representative, after he and his coworkers read numerous abusive tweets and YouTube comments from fans impatient for the release of Dying Light 2.
The posts read aloud in the video are by no means the harshest abuse thrown at developers, but that only makes the decision to feature them in the video that much more ill-advised. Calling attention to these outbursts rewards them. It could encourage fans to have more of them -- and more extreme versions of them -- in the hopes of being highlighted in such a video.
This kind of exercise celebrates treatment like this. It perpetuates the idea that yelling profanities at developers online is not only acceptable behavior, but actually within the bounds of normal behavior for a "devoted fan." The video doesn't push back on the abuse in any way, and even downplays it for comedic effect. One Techlander says they understand fans are curious and "maybe you're even a little, umm.... impatient."
So in addition to being normal fan behavior, Techland is reinforcing the idea that people losing their grip and lashing out at creators is not worth taking seriously. In fact, it's actually funny to them.
And maybe it is no big deal to the people at Techland. Maybe they do find it funny.
But this industry has a clear history of fans taking their "passion" way too far with only the mildest of repudiation. And it's not just Techland that has to deal with the fallout when people accept the idea that this is just how fans behave.
QUOTE | "The main idea here is you need to understand there's value in having not just an audience, but a fandom. So build your creations with the concept of fan consumption in mind, making them multilayered, and caring for every layer in it." -- Beautiful Glitch creative director Julián Quijano explains a few ways that the desire to have passionate fans shaped the design of Monster Prom.
QUOTE | "After review of the results of the investigation. We concluded that there was no evidence that Laurent harassed, discriminated, or retaliated against the plaintiff. We have therefore reached the conclusion that, at the current time: No action should be taken against Laurent." - A Special Committee of Riot Games' board of directors says Riot Games believes allegations of sexual harassment against Riot Games CEO Nicolo Laurent are unfounded.
QUOTE | "In the past, we've parted ways with senior leaders when we've validated inappropriate or discriminatory behavior. Following the recent allegations of misconduct raised against Riot and our CEO, we were fully prepared to do so again." - In a statement about the Laurent investigation, Riot Games points to its track record of holding even its senior leaders accountable for unacceptable behavior.
QUOTE | "There were claims made about Scott engaging in inappropriate and unprofessional behaviour, particularly during the early days of Riot. And some of these claims were, in fact, substantiated. The conduct alleged in these claims is not acceptable." - Laurent, in 2018, explaining why Riot chief operating officer Scott Gelb -- who was reported to have farted on employees, dry-humped them, and slapped or flicked their testicles -- was being suspended but not fired.
STAT | 4 - Rounds of Activision Blizzard layoffs reported in the past six months, after this week's news of separate cuts to the live events and esports teams, as well as the European publishing operations.
STAT | $200 million - The amount of bonus compensation for Activision Blizzard CEO Bobby Kotick after satisfying a clause in his contract earlier this month that would reward him for the company's share price performance.
STAT | 6 - The number of times in the past 11 years that Activision Blizzard has followed up record annual results with layoffs. The previous five times are detailed here.
QUOTE | "Our approach is not going after the trends that are currently working, but how can we define what could be the next trend?" - Square Enix Montreal studio head Patrick Naud explains how the studio is adapting to free-to-play after dropping premium mobile development because that trend is not currently working.
QUOTE | "This capital injection of SEK 7.6 billion ($893.9 million) enables us to continue our strategy in welcoming more new great companies to the group." - Embracer CEO Lars Wingefors promises/threatens that the prolific industry consolidator will continue its torrid acquisition pace in the years ahead.
STAT | 97% -- The amount of currently open gaming jobs in the UK that require working on-location in an office, even though virtually everyone has spent the past year figuring out how to work remotely.
QUOTE | "The benefits NFTs and cryptocurrency can bring to games are speculative, but the drawbacks are concrete." -- The very short version of why we won't be covering blockchain gaming efforts if we can in any way avoid it.
QUOTE | "It's not that we're going after all sports... There's nothing to announce today, but we continue to strategically focus on specific sports and add them to our portfolio when it makes sense." -- After announcing the acquisition of PGA Tour 2K21 developer HB Studios and the signing of Tiger Woods, 2K Games president David Ismailer talks about the ongoing expansion of the 2K Sports brand.
QUOTE | "It appears that one or more EA accounts, which were either compromised or being used inappropriately by someone within EA, directly entitled items to these individual accounts. The alleged behavior is unacceptable and in no way do we condone granting or purchasing player items in exchange for money." -- EA confirms the truth of last week's Ultimate Team scandal, in which players were sold ultra-rare cards by someone inside the company. I still don't understand why they're so upset.