What has Square Enix Montreal been doing for the last five years?
As it teases a new Hitman Sniper game and a Space Invaders AR project, head of studio Patrick Naud talks about shifting the studio to free-to-play, what's changed, and what's the same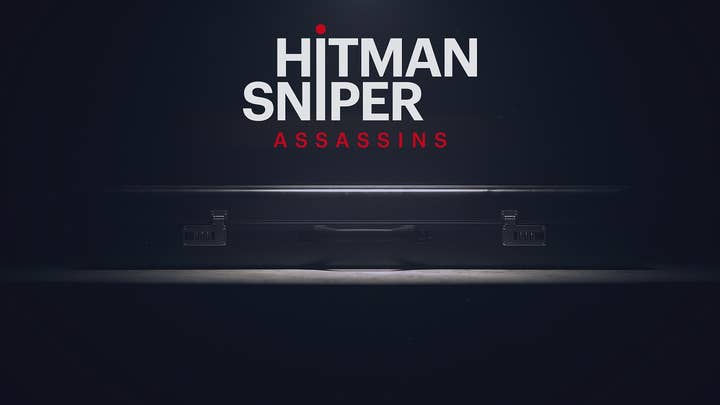 Square Enix Montreal hasn't made a game in almost five years. That's a lengthy wait between projects for a AAA studio, much less a mobile developer.
But it hasn't exactly been five years of downtime, Square Enix Montreal head of studio Patrick Naud explains to GamesIndustry.biz. Instead, the studio best known for premium mobile games like Hitman Sniper and the turn-based Hitman Go and Lara Croft Go games has been prepping for a "2.0" phase and a pivot to free-to-play.
"The major thing for us was to evolve from an amazing studio developing premium titles on mobile to an amazing studio delivering AAA service on mobile," Naud says. "It's something that took a lot of time, building the teams accordingly, building the infrastructure, the processes of how we do this, and building the games. It took a long while, but now we're happy we took the proper time to do it and retain the essence that made us make special games in the pass."
Four years ago, Square Enix Montreal had about 40 employees. It now has around 170, with an eye to grow further.
Today the studio teased its first projects since embarking on that pivot and expansion: a game known under the working title of Hitman Sniper Assassins, and a collaboration with Taito for a Space Invaders augmented reality game.
Details about those projects are next-to-nonexistent, but Naud did specify that Space Invaders would be a "camera-based" AR game rather than a "location-based" AR effort like Pokémon Go.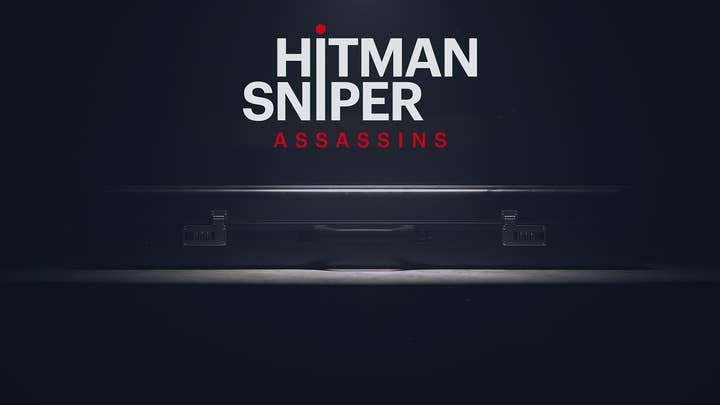 "We're pushing AR to boundaries that no one else has done," Naud says. "We're working with Google and Apple and saying, 'How much can we push these devices? How much can we push the technology?' And we're using the latest advances in machine learning to ground your AR world.
"So what you can expect in the game is you are playing in AR, but it's not going to be a static world you usually see. How can we actually have a living world? How can we have the creatures you see on the screen interact with your real world? This is something no one has done before."
Naud has similarly grand ambitions for Project Hitman Sniper Assassins, but is even more circumspect when it comes to details.
"Our approach is not going after the trends that are currently working, but how can we define what could be the next trend?"
"Our approach is not going after the trends that are currently working," Naud says, "but how can we define what could be the next trend? How do we make the game that people will clone, will copy, will be inspired by, and will say, 'This is the benchmark, so how can we get into this market?'"
Given how long it resisted the free-to-play pivot, Square Enix Montreal has some history of not following trends. That said, the studio did ultimately relent to the market trends.
"Even if the global mobile market is growing, the premium market is... it's insane how small it's getting," Naud says. "There are some great freemium experiences available to people, and you'll likely try quite a few freemium games before you invest money in a paid premium game. We want to make sure that with all the effort we put into crafting these games, that we can talk to hundreds of millions of players and not only the small sliver of players who would be interested in a premium title."
It wasn't just the mobile market's rejection of premium titles that played into the decision to go free-to-play. Naud says it became a bit easier to make that call upon seeing how games like Hitman GO and Lara Croft GO performed when they were ported to PC, PS4, and PS Vita. He stresses that they did well, but not as well as they did on mobile, and he suspects a lingering stigma against mobile games from traditional gamer audiences had something to do with that.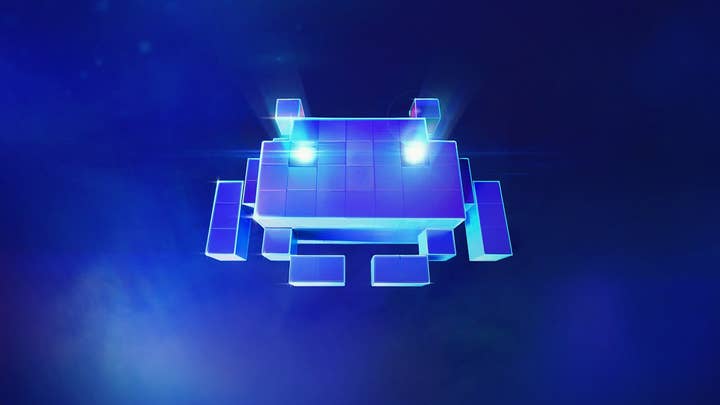 "I know they seemed like games that had already come out, so I'm sure that didn't help," Naud says. "But they didn't perform as well on console as we expected. We expected because of the quality of the experience and the business model being what people were traditionally used to on consoles that it would have been a way bigger success."
Naud believes that stigma may finally be lifting with the success of games and genres from the PC world now finding success on mobile. And while that might suggest the studio's old kind of premium mobile games may find more success on consoles and PCs these days, that opportunity seems minimal compared to those offered by free-to-play.
"By going mobile, we make our IP accessible to 100 million+ people"
"By going mobile, we actually have players all around the world that never had the opportunity to play these games that can now play PUBG, all the MOBA-type games people play on PC," Naud says. "It's the same for IP. By going mobile, we make our IP accessible to 100 million+ people. Even if there are a lot of people who played Tomb Raider games, there's a lot more people that know of the Tomb Raider IP, or the Hitman IP, but have never played it. It gives us a lot of legitimacy in the sense that it's a real game based on a big IP."
While the shift to free-to-play has been a massive undertaking for Square Enix Montreal, quadrupling the studio's size and requiring years of work to get to the point where it can even announce new projects, some fundamental parts of the approach to development sound essentially unchanged.
"How can we innovate and create a new experience that will be in line with the IP, but that will not be what people expect from the traditional gameplay they play on console," Naud asks. "How can we use the mobile devices to craft an experience that will be fresh to them?
"That's been our strategy since the get-go. Even since the Go series, that was the goal. How can we craft something that is natively designed for mobile and mobile devices, that is fun to play on them, but at the same time adapt our gameplay to the way that people play on them?"
He adds, "As we usually say, we craft games. We don't produce them, we craft them. We do different types of experiences that other developers aren't doing. And that makes for products that are genuinely designed for mobile, but retain the pillars of what you expect from these console IP."