EA confirms "one or more" accounts involved in FIFA Ultimate Team scandal
Publisher temporarily disables content granting as it investigates accusations of employees selling rare cards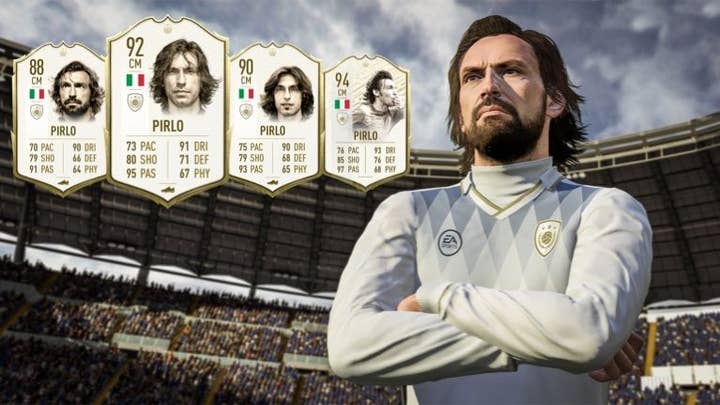 Electronic Arts has confirmed allegations of FIFA Ultimate Team cards being illicitly sold to players.
Reports emerged last week that an EA employee was supposedly selling rare footballers usually acquired through randomised player packs to FIFA owners for hundreds or even thousands of dollars.
EA said it was launching a thorough investigation, and an update confirms that FIFA Ultimate Team items that were not earned through gameplay have been granted to some players.
"It appears that one or more EA accounts, which were either compromised or being used inappropriately by someone within EA, directly entitled items to these individual accounts," the update reads.
"The alleged behavior is unacceptable and in no way do we condone granting or purchasing player items in exchange for money. This practice runs counter to the game's competitive integrity, is a violation of EA's User Agreement, and is not something we tolerate. We do not allow the trade or sale of items outside our game for many reasons, including that it would create an unequal playing field for our community."
The investigation is still ongoing. Once it is complete, EA says it will "take action" against any employee who was involved, remove any items illegally granted to accounts from the FIFA Ultimate Team ecosystem and permanently ban any players who have purchased them through these means.
The company has also temporarily suspended all content granting -- the system whereby EA employees are able to add certain in-game items to a player's account.
The publisher emphasised that this system exists primarily for testing and quality verification, to assist customers who may have lost or accidentally deleted content, and as gifts to partners, celebrities, footballers or employees.
EA emphasised the amount of items granted this way only account for 0.0006% of all Ultimate Team cards for FIFA 21, the game at the centre of this incident.
It stressed that these items "have no impact on the odds of any player in the ecosystem acquiring these players - they have no bearing on the overall volume of available content, and all content that is granted is untradeable, with no associated coin value."
EA concluded: "Regardless of these actions, we appreciate how concerning this is to all of our players, and we apologize for the impact of these improper grants within the community. We also appreciate how extremely annoying and frustrating it is that this practice might have come from within EA. We're angry too. We know that the trust of our communities is hard-earned, and is based on principles of Fair Play. This illicit activity shakes that trust.
"We've also been clear since the creation of Ultimate Team that items cannot be exchanged outside our game, and that's key to how we keep our game safe from manipulation and bad actors. This is a breach of that principle, as well -- and we won't let it stand."
In our recent This Week In Business column, we discussed the disparity between EA's stance on this incident and the business model of FIFA Ultimate Team.