Rockstar devs report improvements to crunch culture and a GTA that doesn't "punch down"
Employees report dramatic changes, dubbing studio "a boys' club transformed into a real company"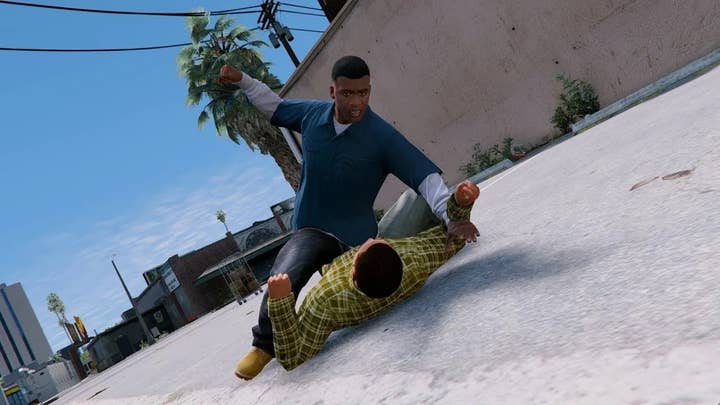 Rockstar Games has apparently undergone a significant transformation over the last few years in order to veer away from its history of crunch, staff burnout and insensitive content.
Bloomberg spoke to 20 current or recently departed employees, all under the condition of anonymity, who report the company has new structures in place specifically to avoid overtime and has even reduced the scope of its highly-anticipated Grand Theft Auto 6.
In fact, managers have reportedly been promising for four years that excessive overtime will not be required to finish the game.
A Rockstar spokesperson declined to comment.
According to the report, Rockstar has:
Completely restructured its design department
Changed the way it handles schedules
Converted temporary contractors to full-timers
Introduced a new 'flexitime' policy that enables staff to take time off for every extra hour they work
Added more producers to keep track of schedules. This has been positively received overall but has caused some bottlenecks in terms of work pipelines.
The company has also dismissed multiple managers that staff reported were abusive or difficult to work with as part of efforts to make Rockstar a more progressive and compassionate workplace, with one employee claiming the studio is now "a boys' club transformed into a real company."
The changes, combined with the impact of the pandemic and the transition brought about by the departure of co-founder Dan Houser in 2019, are the reason Grand Theft Auto 6 has been in the works for so long, with development having started some time in 2014.
GTA 6 was originally going to be set across vast areas of both North and South America, according to Bloomberg's sources in an effort to make it the biggest entry in the series to date.
To reduce overtime, the game has now been scaled back to a fictional version of Miami -- most likely fan favourite setting Vice City -- and the surrounding areas, with plans to expand the game over time.
In addition to more missions and activities, Rockstar will reportedly add entire cities on a regular basis in an effort to avoid crunching in the final months. Sources are unclear as to when Rockstar plans to release the game.
While the series is famous for its 'no holds barred' satirical humour, developers report the studio is now cautious not to "punch down" with jokes aimed at marginalised groups in light of how the political and social climate has changed since 2013.
Staff are unsure how Grand Theft Auto's humour might be adapted to today's world, with some pointing out that while the series has already satirised America, the nation is increasingly becoming a satire of itself.
Rockstar is also reportedly going to introduce a female playable character for the first time, with Grand Theft Auto 6 giving players control of a Latina woman as one of two leads in a story inspired by famous gangster Bonnie and Clyde.
Sources say there have been two decisive factors that inspired these changes.
The first is the backlash against Rockstar Games after reports of extensive crunch on Red Dead Redemption 2 in 2018. Dan Houser said in an interview at the time that the team had been "working 100-hour weeks" -- and the impact of crunch at Rockstar was explored in an extensive GamesIndustry.biz report shortly after.
The other was the murder of George Floyd by a police officer in 2020, which Bloomberg's sources saying it prompted the developer decided to cancel a planned Cops 'n' Crooks mode for Grand Theft Auto Online, with no current plans to bring it back.
The studio has also demonstrated changes by removing transphobic jokes from Grand Theft Auto 5 for its release on PlayStation 5 and Xbox Series X|S. Earlier this year, we reported the company has even narrowed its gender pay gap -- in 2018, it had the largest median wage gap in the business at 34.4%, reduced to 13.8% in 2021.