People of the Year 2018: Yves Guillemot
Ubisoft's CEO declared victory over Vivendi in years-long takeover struggle, made some smart investments, and took some big risks. The company made some hit games, too.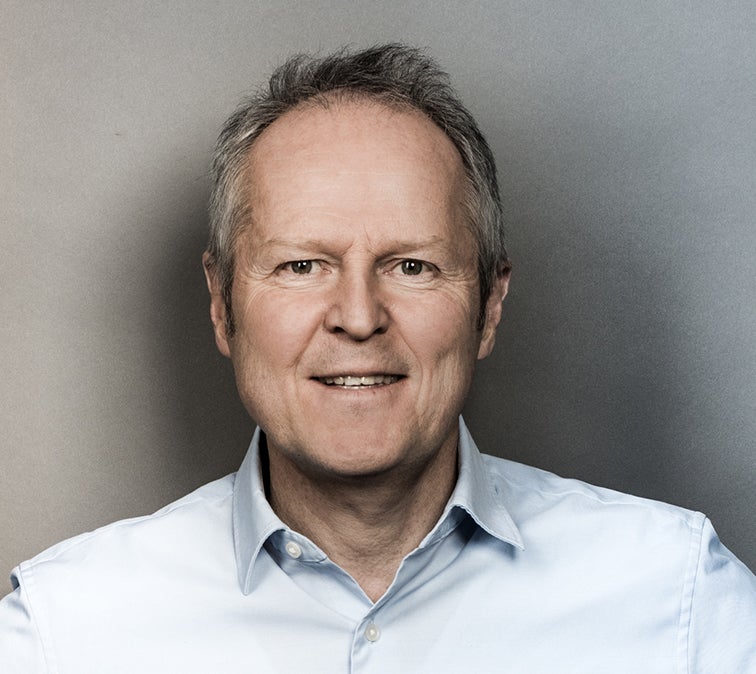 Whatever else happened for Ubisoft this year, we could have justified naming CEO Yves Guillemot one of our People of the Year based solely on the fact that he won his three-year battle with Vivendi to keep the media giant from completing a hostile takeover of the Assassin's Creed publisher.
Vivendi set its eyes upon Ubisoft and Gameloft (another Guillemot family operation) in October of 2015 by buying a roughly 6% stake in each. From the start, Guillemot pushed back, vowing to "fight to preserve our independence." Still, Vivendi moved quickly. Four months later, the company had accumulated more than 30% of Gameloft and was obligated to make an offer for the rest. Gameloft and the Guillemot family surrendered the company that June.
While Gameloft was waving the white the flag, Vivendi had upped its ownership in Ubisoft to 20% of the company. But then Vivendi backed off slightly, saying it wouldn't initiate a takeover for at least six months, as it wanted "a fruitful cooperation" with Ubisoft. The story shifted to the company's background for the next two years, while Vivendi continued to edge closer to the 30% ownership threshold that would trigger a takeover bid. When Vivendi finally decided to give up on Ubisoft earlier this year, it held more than 27% of the company's shares.
With Guillemot in charge, Ubisoft has embraced unconventional thinking to a degree that is rare in the world of AAA publishers
In some ways, this outcome might have been expected. This was not the first time Guillemot successfully navigated Ubisoft through a prolonged fight for ownership. In late 2004, Electronic Arts acquired 20% of the company. In the years that followed, Ubisoft enacted a number of poison pill measures to dilute EA's stake in the company. However, Guillemot acknowledged Ubisoft was not safe from a hostile takeover attempt by EA, and warned that such a move would "kill creativity" and be dangerous for Ubisoft's business. EA would finally give up its ownership in Ubisoft in 2010, after the story of a potential takeover had lingered for more than five years.
In both prolonged takeover fights, Guillemot was front and center preaching the publisher's need for independence. And as corny and borderline vainglorious as the company's "I BelYves" campaign was, it only made sense at all because Guillemot has left such a personal stamp on the company. With Guillemot in charge, Ubisoft has embraced unconventional thinking to a degree that is rare in the world of AAA publishers. Sometimes, that thinking works out brilliantly. Other times, not so much. (It's little wonder Ubisoft has developed a sort of corporate chemistry with Nintendo, given that both companies have shown an inclination for thinking outside the box, for better and worse.)
This year alone has provided plenty of examples of that sort of thinking. It launched a "personal gaming assistant" named Sam for people who liked Siri, Alexa, and Cortana, but wished they had better Far Cry strategies. It set up a new studio in frigid Winnipeg, adding to its roster of Canadian branches in relatively unheralded development scenes like Saguenay, Quebec City, and Halifax. It acquired 1492 Studio, a developer of free-to-play episodic mobile games that may add expertise Ubisoft didn't have before, but also doesn't seem like a natural fit for a AAA publisher. It teamed up with Joseph Gordon-Levitt's HitRecord to pay community creators for Beyond Good & Evil 2 assets (somewhat controversially). And it released StarLink: Battle for Atlas, a new toys-to-life IP. In 2018.
Clearly, Guillemot and Ubisoft are not afraid to take some risks or try new things. And just as clearly, they won't always pan out. But it's not like the company is being negligent elsewhere. The acquisition of Brawlhalla developer Blue Mammoth makes sense, giving the company both a successful franchise and adding to its technological expertise. With the La Forge R&D division and the Station F incubator program, it continues to invest in new technologies that could reshape the gaming business. It's testing out game streaming. It's continuing to bring its properties to China.
Oh, and the games it makes are often critically acclaimed and sell well. Sometimes exceptionally so.
As a company, Guillemot's Ubisoft has essentially always been like this. Not coincidentally, it's also enjoyed tremendous success. This is the third time we've placed Guillemot among our People of the Year since 2012, and given his distinctive approach to the business of AAA publishing, there's a good chance it won't be the last.