Gameloft CEO to step down, Vivendi issues letter to employees
Update: Guillemot family to sell majority of its 21% stake, "against the best interest of Gameloft"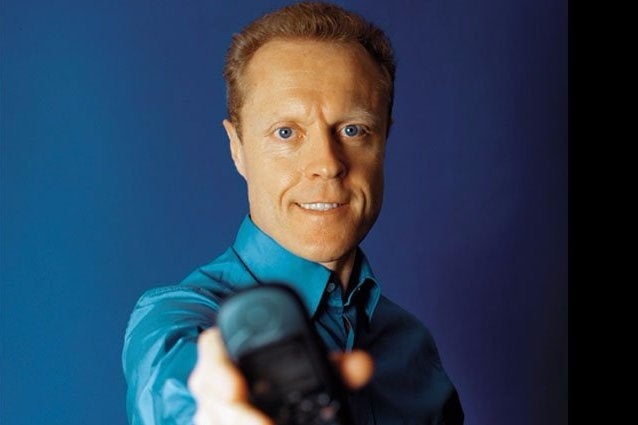 Update: The Guillemot family will sell the majority of its shares in Gameloft to Vivendi, according to a statement released yesterday.
The Guillemot's statement, which was obtained by Marketwatch, maintained that, "Vivendi's hostile approach goes against the best interest of Gameloft, both for its activity and for its teams." However, with Vivendi now in control of 56% of Gameloft's stock, the fight has already been won.
The Guillemot family held 21.7% of Gameloft's stock as of April 4 2016. Vivendi will appoint a new board of directors on June 29.
Original Story: Gameloft CEO MIchel Guillemot will resign following Vivendi's successful attempt to win over the company's shareholders in its hostile takeover bid.
Bloomberg, which has so far reported accurately on the story, was passed the information by a person close to the rapidly unfolding situation. Vivendi pushed its share ownership past 40 per cent after gaining Amber Capital's 14.6 per cent earlier this week, but the French market regulator AMF has said the amount is now at 56 per cent.
Vivendi will now take the majority of seats on the Gameloft board at its annual shareholder meeting on June 29, and it has already issued a letter to Gameloft employees regarding its ownership. In the letter, Vivendi stressed its strong holdings in music, cinema, television and online, and its, "expertise in supporting talent."
"You work for a company that is already one of the most renowned and creative in the mobile games segment worldwide," the letter stated. "We are convinced that Gameloft, with Vivendi's backing, can be more ambitious in its growth plans. In a rapidly-evolving market, your company, which needs industrial and financial backing to develop, will be able to count on our full support and commitment.
"In a rapidly-evolving market, your company, which needs industrial and financial backing to develop, will be able to count on our full support and commitment"

Vivendi to Gameloft employees
"In a buoyant digital environment that favors convergence between creative industries, the joining of Vivendi and Gameloft offers opportunities for cooperation in many areas: the co-creation of content, the development of new franchises, the building of wider communities and audiences and the pooling of our distribution networks, among other examples."
The is an ill omen for the Guillemot family. The Gameloft board advised its shareholders not to acquiesce to Vivendi's advances at the end of February this year, but its cogent arguments were evidently not sufficient to dim the allure of the €8 a share offer.
The concern now is that Yves Guillemot will be unable to prevent the same thing happening to Ubisoft. Guillemot made his desire for the publisher to remain independent clear in October last year. Independence, he said, "has allowed us to innovate, take risks, create beloved franchises for players around the world, and which has helped the company grow into the leader it is today."
However, Vivendi raised its stake in Ubisoft to 18 per cent in April this year, greater than the 15 per cent owned by the Guillemots. According to Bloomberg, the family is now searching for a white knight to prevent another hostile takeover.
It is worth noting the relative strength of Ubisoft, though. When Vivendi started its bid for ownership of Gameloft, the mobile publisher was in the midst of a difficult period during which it closed 7 studios in less than 12 months, and lost millions of euros in the first half of the calendar year. In that context, an offer to purchase stock at above the market value will have seemed tempting to many of its shareholders.
Ubisoft is an entirely different proposition, with both revenue and profits on the rise following the success of The Division, among other titles. The publisher's shares are currently trading above €33 each, up 100 per cent from a year ago, and its market cap is €3.72 billion, more than five times that of Gameloft.