Growth in Japan and Korea leads to strong Q3 for Nexon
Recent investments could turn the tide in under-performing European and North American markets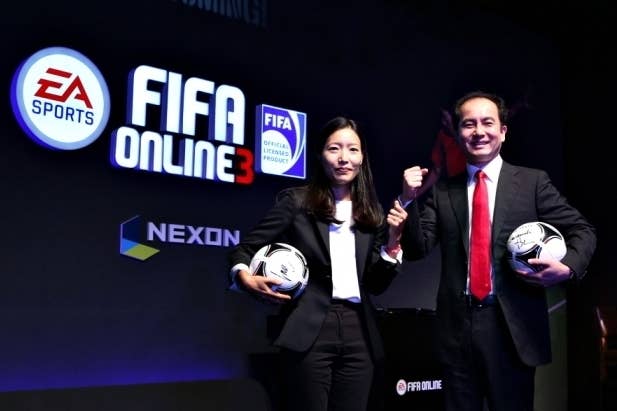 Nexon's Japanese and Korean sales showed improvement in the third quarter, driven by its acquisition of Gloops and the performance of FIFA Online 3.
In the quarter ended September 30, 2013, Nexon earned ¥39.9 billion ($406 million) in revenue, up 64 per cent over the prior year. Net income for the period was ¥8.1 billion ($82.5 million), a more modest increase of 10 per cent.
The bulk of the Nexon's revenue came from its longstanding PC business: around ¥33 billion ($336.1 million), up 40 per cent year-on-year. However, the company saw a sharp rise in its mobile business, with revenue rising by a factor greater than ten to reach ¥6.9 billion ($69.9 million).
China remains Nexon's most valuable market, but strong growth in Korean sales is closing that gap. Korean revenue was up 85 per cent to ¥12.2 billion ($124.3 million) - the company's Chinese revenue was ¥16 billion ($163 million) - largely thanks to the strong performance of EA's FIFA Online 3. In September, Nexon agreed a deal to acquire FIFA Online developer ThingSoft.
Nexon's other major growth market was Japan, where sales increased 171 per cent to ¥8.8 billion ($89.6 million) as the company continues to feel the benefit of its acquisition of Gloops.
However, North America and Europe are a different story, with both markets contributing substantially less than ¥2 billion in revenue and showing no signs of growth - indeed, both territories actually declined on a constant currency basis.
That could change next year, thanks to a number of Western-facing investments in the last few months. They include John Schappert's Shiver Entertainment, Brian Reynolds' SecretNewCo, Rumble Entertainment, and a publishing deal with Crytek for its free-to-play shooter Warface.
"We continue to make excellent progress on our long-term strategic initiatives, making several investments in studios headed by world-class developers, which enables us to secure AAA content, particularly in the US and European markets," said Nexon president and CEO Seungwoo Choi.
"The platform transition toward synchronous online game play and free-to-play monetisation shows no signs of slowing, and - as pioneers of the free-to-play model - we are well-positioned to capitalize on this industry momentum."