John Schappert surfaces with Shiver Entertainment
Ex-Zynga exec launches new PC/mobile studio in Florida with backing from Nexon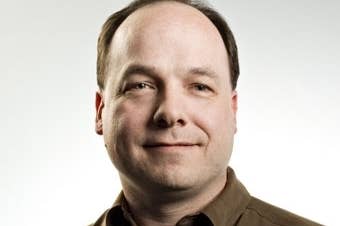 It's been a little over a year since John Schappert resigned from his post as COO for Zynga, and the veteran executive resurfaced today with a new studio and a new backer. Nexon today announced that it has entered into a strategic partnership with Schappert's new studio, Shiver Entertainment.
Under the deal, Shiver gets a cash equity investment from Nexon, while the free-to-play publisher gets multi-year, multi-game publishing rights to Shiver's products. Nexon will also see its CFO and chief administrative officer Owen Mahoney appointed to Shiver's board of directors.
"This announcement represents another significant milestone in our strategy to build our business in key Western markets by working with world-class developers and bringing our unmatched free-to-play online expertise to global markets," Mahoney said. "We look forward to leveraging the strengths of both companies to develop new, successful franchises loved by players around the world."
Shiver will create free-to-play games for mobile, tablets, and PC, attempting to merge Schappert's experience in Western AAA gaming with Nexon's free-to-play expertise. The name is taken from the collective noun for a group of sharks, and reflects some of the company's approach. Shiver is looking for hungry "top of the food chain" developers to make "great, big games."
Based in Miami, Florida, Shiver is in some ways bringing Schappert full circle. In 1994, Schappert founded another Florida-based studio, Madden developer Tiburon Entertainment. Since that time, he has served as Microsoft's corporate VP in charge of Xbox Live and Microsoft Game Studios, then moved to Electronic Arts, where he worked as COO. And as mentioned, most recently he oversaw product development and daily operations for Zynga.