Games industry investment jumped 77% to $13.2 billion in 2020
A further $2.2 billion took place in Q4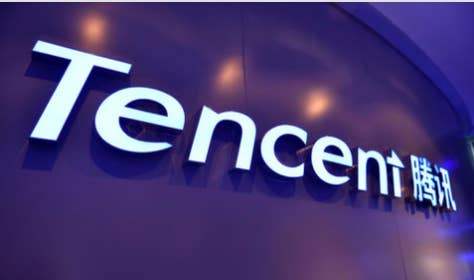 $13.2 billion was invested in games development, publishing and technology, according to the latest DDM's Games Investment Review.
It was already a record year with its last report, when the games industry brought in $9.9 billion in nine months, beating the previous best of nearly $8 million.
These only include completed investments, so Microsoft's $7.5 billion acquisition of Bethesda/Zenimax, EA's $1.2 billion buy of Codemasters and Embracer's latest spending spree is not included.
2020 saw 400 investment deals, beating the previous highest of 300. There were 220 mergers and acquisitions (first time it exceeded 200) and 10 public offerings (including Q3's IPO of Unity). In total, investment and M&A activity totalled 600 deals, a rise of 38% over the year before.
During the fourth quarter, 100 investments were made totalling $2.2 billion (up 19% in terms of number of deals and 3% in value), driven primarily by investment in console, PC and mobile games (ahead of esports and tech). One of the main Q4 drivers was Embracer Group's $649 million IPO equity raise in October, while Scopely's $340 million Series E financing accounted for more than 15% of the revenue alone.
More than 75 mergers and acquisitions took place in Q4, which is up 93% on the year before. Tencent's acquisition of Leyou Technology ($1.3 billion) was nearly 30% of Q4's value of M&As. For the full year, M&As accounted for $11.3 billion.
Four companies held IPOs in Q4, with Guild Esports, People Can Fly, Playside Studios and Thunderful Group, achieving nearly $917 million in market capitalisation.
The most active investors in 2020 were Bitkraft Ventures and Galaxy Digital with 16 investments each, followed by Play Ventures (14), Makers Fund (11) and then Andreessen Horowitz (9).
The biggest single investor last year was Embracer Group, which accounted for $648 million in value, followed by Scopely ($340 million), Kahoot ($216.3 million) and then Thunderful ($154.3 million).
Outside of Scopely's Series E, other key Q4 investments included Lockwood Publishing's $25 million Series A, Gunzilla Games' $25 million early stage investment, VSPN's $100m Series B, Discord's $100 million and NPixel's $27.1 million late stage investment.
Unsurprisingly, the bigger mergers and acquisitions of 2020 were driven by large, public companies. These include Zynga's $1.85 billion acquisition of Peak Games and the aforementioned $1.32 billion acquisition of Leyou Technologies by Tencent. The other bigger M&A of Q4 was Flying Eagle's acquisition of esports company Skillz ($849 million), ACCO Brand's buy of PowerA ($395 million), MTG picking up Hutch Games ($375 million) and EG7's acquisition of Daybreak ($300 million).