Gunzilla Games enters AAA shooter market with $25m in funding
After helping Warface developer Blackwood spin out from Crytek, Vlad Korolev is looking to build a studio from scratch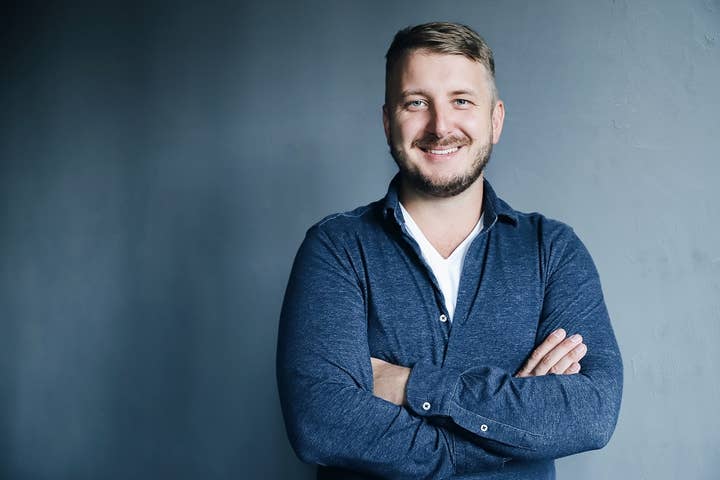 There's no shortage of competition in the first-person shooter market, but undaunted upstart studio Gunzilla Games is taking a shot at it.
Gunzilla co-founders Vlad Korolev and Alexander Zoll formally launched the studio today, announcing that it is being funded with $25 million in working capital from GameGroove, a holding company Korolev and Zoll also co-founded in order to bring together the resources and expertise of their various gaming-related investments.
Korolev is a serial entrepreneur, while Zoll may be best known as the former CEO of Crytek's Kiev studio. Korolev and Zoll also hold various leadership, co-founder, and/or board member roles in various GameGroove companies, including voice and text chat platform Sonus, game matchmaking company Plink, and Warface developer Blackwood Games, which spun off from Crytek last year "to enable a closure partnership with the game's publisher," My.com.
For Gunzilla, Korolev will serve as CEO while Zoll is a board member and chief strategy officer.
Korolev tells GamesIndustry.biz the first project for Gunzilla is to make a AAA shooter for next-gen hardware. That's a crowded genre with some top-notch competition, but Korolev isn't worried about aiming high with the studio's debut title.
"It's not the first shooter for us. We know how to monetize shooters and how to develop them. We know this specific genre and how to make it successful"
"It's not the first shooter for us," he explains. "We know how to monetize shooters and how to develop them. We know this specific genre and how to make it successful. You can see the results in Warface."
While Korolev cites that past success as a reason to believe in Gunzilla, he thinks his past missteps will help it as well.
"We made lots of mistakes previously in managing studios, in managing daily operations," Korolev says. "We know many people in this industry. We are hiring lots of people. We see lots of mistakes which other studios make on a monthly basis, and we did our best to avoid it."
He adds, "We understood previously that simply hiring the best people from the market, uniting them, and telling them 'Do something for us' doesn't work. Every successful project should always have founders who are inside every process, worried about every dollar spent, every pixel made, every problem of every person."
We point out that some people in studios with far fewer than 200 employees have found overly involved senior managers to be a roadblock to progress, creating bottlenecks and single points of failure that can create a dysfunctional studio, but Korolev insists that's not what he's describing.
"I'm focused not on details, but on people," he says. "I'm not choosing the color for every pixel on the screen. It's about helping every person to be as productive as he or she can be. Call me a problem solver in this company, a manager of people able to run their discussion and be responsible for every person. Every key person on board should have a voice as important as other people."
"It's the first studio where I call my development leads with whom I'm working on a daily basis 'family.' It's not just wording; it's the real definition"
He calls the studio a huge start-up, and a key to success will be "disrupting some areas of game development" in order to compete with the established industry leading AAA shooters.
"It's the first studio where I call my development leads with whom I'm working on a daily basis 'family,'" Korolev says. "It's not just wording; it's the real definition. For us, what does it mean? It means we don't have bureaucracy here. All of the key decisions are made by a group of development leaders. We don't have one person, one publisher, one somebody who's making the decisions about whether we're going to choose this direction or not.
"It means we have a voting system, and when we make a decision, all of our development leads are voting for every key decision about the project. It's a completely different approach and that's what we believe will make people feel that they actually affect the future of the company they're working not for, but working with."
As for another important part of any studio's culture -- the stance toward crunch -- Korolev admits Gunzilla doesn't have an official policy on the subject yet. However, he's willing to share his own thoughts on the subject.
"We should do everything we can to avoid crunch," he says. "If you look at the examples of different companies, some companies make them crunch every time, in every project. It's their style of development. If you look at other studios, yes they sometimes have crunch, but it's not their lifestyle. They're doing their best to avoid it. That's what we're looking at. We believe with the right management, the right way of setting up tasks, you can avoid crunch."
Another important component of a studio's culture is how much it values diversity and inclusivity. That might be more of a concern for Gunzilla. One of the few things the studio has announced about its first project is that it has brought on Altered Carbon author Richard K. Morgan to be the game's scriptwriter. Morgan has banned from Twitter for "hateful conduct" earlier this year after voicing support for transphobic views of Harry Potter author J.K. Rowling, views he has subsequently repeated on his personal blog.
When asked about bringing on Morgan despite the criticisms and the negative attention that would bring to Gunzilla's project, Korolev responds, "I personally want to say that I believe Richard is a very talented person. Not because of his official biography, but because he's a professional person, a very talented person, and a really nice guy."
Korolev adds that he "never met such issues" with Morgan, adding, "For me, the key is understanding every person by myself."
That reply may not help attract talent for whom diversity and inclusion is a priority, an issue that could be complicated by Gunzilla's need to attract developers from a handful of development hubs. Gunzilla is building out three development teams, one in Los Angeles, one in Frankfurt, and one in Kiev.
The Kiev studio will centralize the technical and engineering expertise of the studio, while LA and Frankfurt will concentrate the studio's game design, art, and narrative talent.
"It's the secret sauce which will definitely make this initiative super successful because we can be super effective from the perspective of cost-efficiency of the production and still unite the best expertise from all over the world from major development companies with our other subsidiaries in Frankfurt and LA," Korolev says.