EA changes executive compensation scheme, cuts execs' 2021 pay
CEO Andrew Wilson still set to earn $39.2 million, was awarded $48 million since May 2020 as retention incentive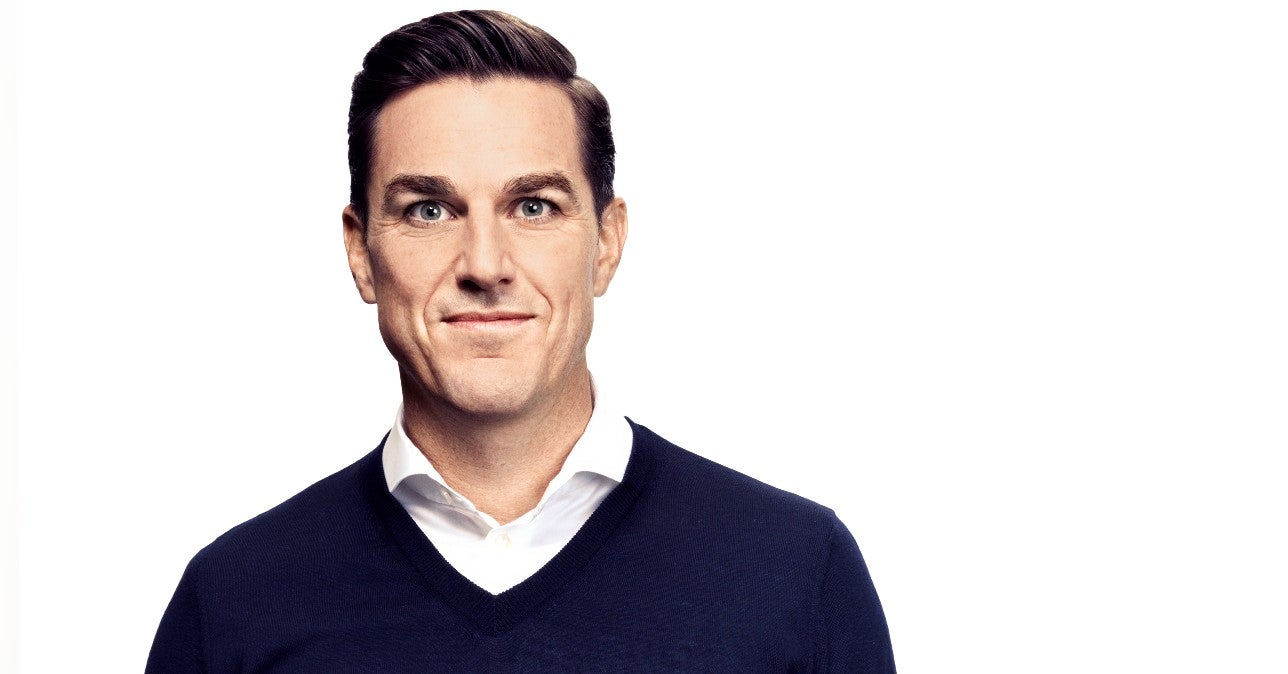 Electronic Arts has overhauled the process by which it awards compensation and bonuses to its lead executives, following shareholders' rejection of its executive compensation plan last year.
The company came under fire from various parties, including Change to Win Investment Group, over its history of overpaying executives and what the group describes as an "excessive equity granting problem."
CtW launched a campaign urging shareholders to reject proposed compensation for EA's main executives, including CEO Andrew Wilson, and during the FIFA publisher's annual meeting, that's exactly what happened.
EA has released a report for shareholders ahead of this year's meeting detailing, among other things, the changes it had made to address concerns and proposals for this year's executive compensation, including cuts for several key execs.
In the document, the company said it was "disappointed" that support for last year's say-on-pay proposal was as low as 26%, given that such proposals gained 96%, 86% and 94% support in 2017, 2018 and 2019 respectively.
However, following last year's result, the publisher undertook a "comprehensive review" of its executive compensation program. The company spoke with shareholders representing 46% of its common stock, with members of the compensation committee involved in calls with holders of 35% of common stock.
The committee "approved substantive changes" for compensation plans in Fiscal Year 2022 and "will continue to consider stockholder feedback, input from its independent compensation consultant and the outcomes of future say-on-pay votes."
Changes included the decision not to grant any special equity awards in FY2021, following shareholder feedback that such awards were granted too frequently.
The company also changed the annual window in which executives can earn stock awards to a period of three years, and added two additional performance metrics for earning these awards.
Under the new scheme, CEO Wilson's annual equity award for "FY2022 and beyond" needs to be at least 60% based on performance, while executive bonuses have been capped at twice their target bonus percentage.
In the opening to the report, CEO Andrew Wilson wrote: "This year, we scaled our engagement efforts, and gained valuable insights from conversations with you about our compensation programs and other matters. We appreciate the time and feedback you shared with us. We are implementing changes to our compensation programs based on that feedback."
The proposals for FY2021 put Wilson on course to earn $39.2 million -- which is still an 83% increase on the $21.4 million he received last year.
Several executives will see their compensation drop. Blake Jorgensen, chief operating and financial officers, drops 39% from $19.5 million to $11.8 million. Chief studios officer Laura Miele is set to be down 30% from $16.1 million to $11.2 million. Finally, chief technology officer Kenneth Moss will go from $14.3 million to $9.7 million, a decrease of 32% year-on-year.
Chief marketing officer Chris Bruzzo is the only other named executive officer to see a pay rise among the proposals, up 34% from $7.2 million to $9.7 million.
The 'say-on-pay' vote over these proposals will be held during EA's 2021 annual meeting of shareholders on August 6.
Electronic Arts declined to comment further on the executive compensation plans when contacted by GamesIndustry.biz.
Elsewhere in the report, the company discusses Wilson's annual equity award as CEO.
Last year, the board of directors granted the EA boss an award of $30 million in restricted stock units, 60% of which were dependent on performance.
This award was granted on June 16 -- two months before the annual meeting of shareholders in which the overall executive compensation proposals were rejected.
The board apparently deemed it "critical to grant Mr Wilson a larger than normal annual equity award," and listed three key reasons for justifying this decision.
Firstly, the board said it will help "drive transformational growth and long-term success" based on Wilson's vision for the future of EA. Secondly, the award was in recognition of his "outstanding track record" as CEO, citing the rise of the publisher's stock price from $27.60 when Wilson took on the role in 2013 to $117.12 on the day the board approved last year's equity award, adding that it rose to $125.73 a month later when the award was actually granted.
Finally, EA's board said the $30 million would also "address the competitive landscape and significant recruiting pressures." Given EA's base in the San Francisco Bay Area, the company claims other firms have attempted to entice Wilson away, and the board was "determined to take definitive action to retain him."
As such, a similar equity award has already been granted this year, to the tune of $18 million.
With respect to these awards, an EA spokesperson told Axios the board is "doing what they believe is best for the company with a long-term perspective in mind."
They added: "We operate in a highly competitive market for top executive talent, both in interactive entertainment and in Silicon Valley, and they need to balance those objectives with the long-term best interest of shareholders."
Executive compensation is under scrutiny at the moment, especially at AAA publishers like EA and Activision.
CtW Investment ran a similar campaign against Activision Blizzard and its CEO Bobby Kotick, prompting shareholders to request more time to consider the subject.
This year's 'say-on-pay' vote at Activision Blizzard was delayed earlier this month. But despite efforts from CtW, yesterday it was revealed that 54% of shareholders approved the revised executive compensation plan.