Activision Blizzard delays vote on executive pay amid criticism over Bobby Kotick's compensation
Call of Duty publisher claims "misleading" information on the subject had circulated online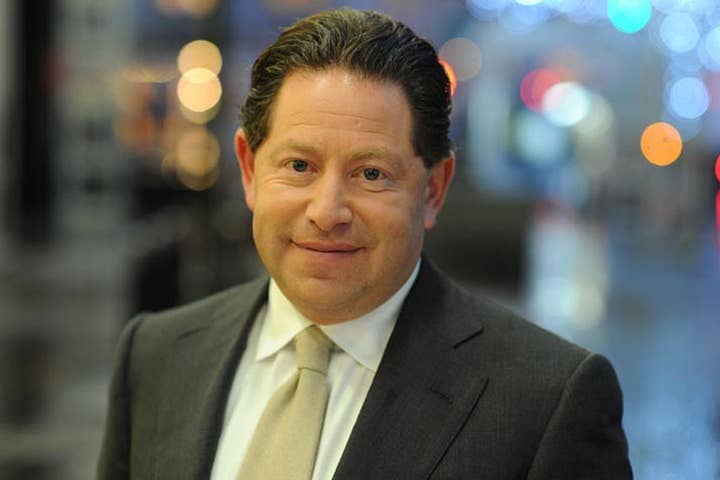 Activision Blizzard is pushing back the final decision on changes to executive pay as it claims shareholders need more time to consider the matter.
The company has been under fire for the past year over the subject, particularly the $154.6 million compensation package for CEO Bobby Kotick.
Executive pay was one of the items on the agenda at the company's annual meeting yesterday. While most items were approved by investors, Activision will reconvene the meeting on Monday, June 21 to focus solely on the issue of pay, Bloomberg reports.
Speaking to the site, the publisher said the delay, requested by shareholders, is "in the best interest of shareholders" and will give investors "adequate time to review and consider the company's recent responses to statements that were published and recirculated about the company's executive compensation practices that the company believes to be misleading."
The statements Activision refers to include frequent criticism from CtW Investment Group, an organisation that aims to hold companies accountable for "irresponsible and unethical corporate behaviour and excessive executive pay."
The group urged shareholders to vote against last year's say-on-pay proposal, arguing the company continued to grant Kotick "outsized equity awards." As a result, only 57% of shareholders approved the pay package -- a decrease from previous years.
Back in March, CtW claimed Activision's success over the course of 2020 triggered a clause in Kotick's contract that enabled him to receive performance bonuses he previously missed out on -- up to $200 million, according to the group.
Bloomberg reports that, while Kotick's salary declined by 15% to $1.5 million in 2020, his overall pay package rose by more than 400% from $30.1 million in 2019, thanks primarily to stock awards of close to $150 million. This includes awards for multi-year objectives set out in his employment agreement back in 2016.
Activision highlighted to the site that Kotick's salary and cash bonus decreased by 50% last year, with his compensation primarily based on performance.
"Despite exceptional shareholder returns, the company has made significant changes to address shareholder feedback," a spokesperson said. "The company has more closely aligned CEO and shareholder interests."
CtW launched a similar shareholder campaign against Electronic Arts last year, claiming th FIFA firm also demonstrated an "excessive equity granting problem."
We spoke to the group in 2020 to learn more about how they believe corporations should change the way they compensate executives.
For the record, Activison has since sent us the full statement, and we have clarified some of the details in the article -- most notably that the delay to the vote was requested by shareholders, and that Kotick's 2020 earnings include awards for multi-year targets set in 2016.