Activision QA VP: Unions could "hurt our ability to create great games"
Internal message from Christian Arends seems to discourage unionisation across publisher's studios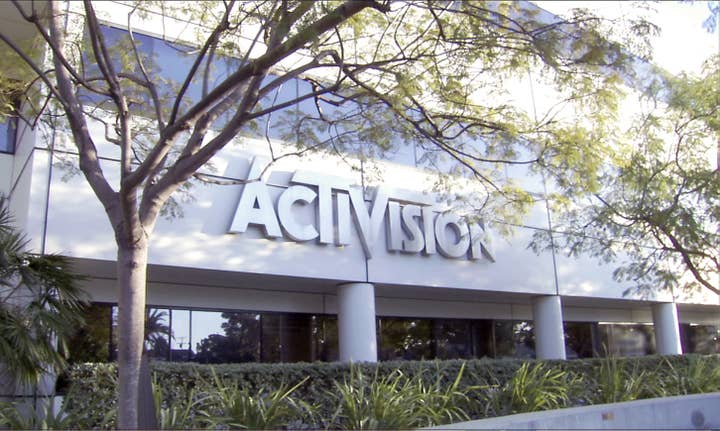 An Activision Blizzard leader has claimed unions could hinder the publisher from producing high-quality titles, as Raven Software workers continue to push for unionisation.
The comments were made by Christian Arends, the company's vice president for QA, on an internal Slack channel, with staff reportedly unable to reply to his message.
It was shared via Twitter by Jessica Gonzales, one of the organisers behind employee rights group ABK Workers Alliance as well as Game Workers Alliance, the proposed union formed by Raven staff and supporters following layoffs at the Call of Duty Warzone studio.
Arends began his message by stressing that Activision Blizzard "respects employees' NLRA rights to have these discussions about potential unionisation and supports your right to do so," before offering an update on the current situation in the form of a Q&A.
When addressing whether unions protect employees and provide job security, Arends claimed the latter "rests with our ability to produce epic entertainment for our fans."
"A union doesn't do anything to help us produce world-class games, and the bargaining process is not typically quick, often reduces flexibility, and can be adversarial and lead to negative publicity," he wrote.
"All of this could hurt our ability to continue creating great games."
Comparing the process of bargaining with a union and employees having a direct relationship with their management, he claimed the former "often takes months or years to come to a collective bargaining agreement" while a company can reach an agreement and make changes more swiftly if dealing with its staff directly.
Arends also emphasised that, should the Raven members at Game Workers Alliance successfully unionise, this does not mean all Activision studios and QA teams will fall under the union.
Shortly after the protests at Raven began, union authorisation cards were passed around workers in order to gather more support. Reports suggested Activision Blizzard discouraged employees from signing these, and Arends' comments seem to be in line with this.
"Even though you may have signed a union authorisation card, you are not obligated to vote for the union during an election should one occur," he wrote.
"Remember, the NLRB's elections are conducted by 'secret ballot' so nobody will know which way any employee votes (unless the employee chooses to share this information)."
Arends did encourage staff to "educate themselves on what unions can or cannot do," pointing them in the direction of several sources of more information, including The Department of Labor: Office of Labor Management Standards, the National Labor Relations Board, and the Bureau of Labor Statistics.
He also pointed employees towards the public documents by Communication Workers of America, the union under which GWA has been formed.
Following a nearly two-month strike, 78% of eligible QA workers voted to unionise last month, creating GWA within CWA. The group now awaits an election by the National Labor Relations Board to formally recognise it as a union, following Activision's decision not to do so.
Activision has also been accused of hindering unionisation efforts by restructuring Raven, embedding QA workers in different departments rather than having them operate as a separate department as they did when the protest began.
GamesIndustry.biz has reached out to Activision Blizzard for comment.