Activision Blizzard asks employees not to sign union cards
Companywide email asks workers to "take time to consider the consequences of your signature" on union authorization cards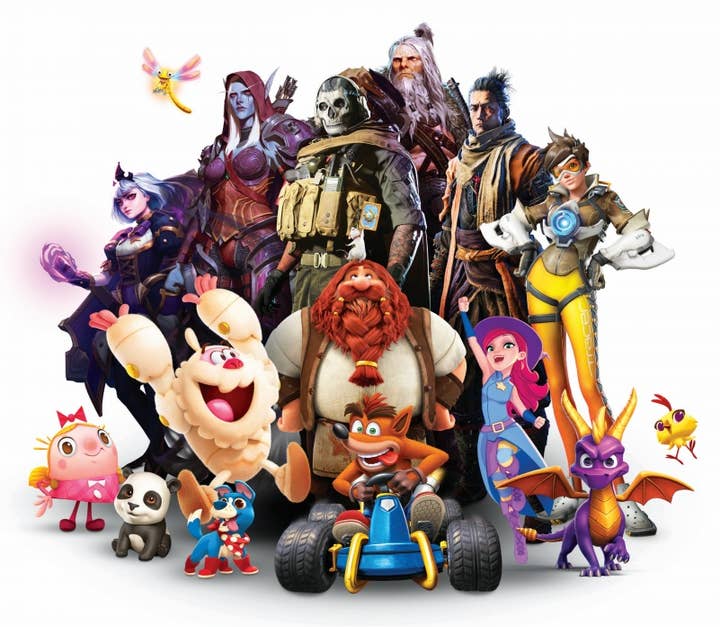 Activision Blizzard says the best way to address its cultural problems is without a union, according to a Washington Post report.
The outlet reports that the publisher's chief administrative officer Brian Bulatao today sent a companywide email asking employees not to rush into signing union authorization cards that are being distributed by employees working with the media labor union Communications Workers of America.
"We ask only that you take time to consider the consequences of your signature on the binding legal document presented to you by the CWA," Bulatao said in the email.
If 30% of Activision Blizzard workers sign union authorization cards, the National Labor Relations Board would conduct an election where a majority vote in support of organization would certify a union for collective bargaining.
"Achieving our workplace culture aspirations will best occur through active, transparent dialogue between leaders and employees that we can act upon quickly," Bulatao said. "That is the better path than simply signing an electronic form offered to you by CWA or awaiting the outcome of a legally mandated and regulated bargaining process sometime in the future."
News of the union card push was first reported yesterday, alongside the formation of a strike fund for Activision Blizzard workers who walked out in protest of the publisher's recent QA department layoffs at Raven Software. (As of this writing, that strike fund has raised more than $240,000 toward its goal of $1 million.)
Labor unrest at Activision Blizzard has grown in the wake of a July lawsuit by the California Department of Fair Employment and Housing alleging gender discrimination and sexual harassment, which was followed by a strident denial from the publisher that CEO Bobby Kotick later admitted was "tone deaf."