Call of Duty QA workers vote to unionize
78% of Raven Software testers vote to form union, ask Activision Blizzard to voluntarily recognize a group of 34 members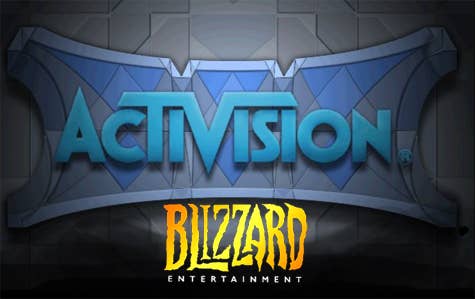 QA testers at Raven Software have voted to unionize with the Communication Workers of America, according to a Polygon report.
A CWA representative told the site that 78% of eligible QA workers voted in favor of unionization, and they are asking Activision Blizzard to voluntarily recognize the union, which is calling itself the Game Workers Alliance. The bargaining unit would consist of 34 employees.
"We ask that Activision Blizzard management respect Raven QA workers by voluntarily recognizing CWA's representation without hesitation," CWA secretary-treasurer Sara Steffens said. "A collective bargaining agreement will give Raven QA employees a voice at work, improving the games they produce and making the company stronger. Voluntary recognition is the rational way forward."
A number of Raven Software QA employees have been on strike since early December, demanding that contracted members of the QA team that were recently laid off -- the publisher said it declined to extend their agreements -- be offered the chance to return in a full-time position.
The strike is ongoing, with the ABK Workers Alliance organizing a strike fund that has raised more than $370,000 to date.
Earlier this week, Activision Blizzard told the SEC it was unaware of any strike or pending labor union activity at the company.
Update: An Activision Blizzard representative provided a comment to GamesIndustry.biz, saying, "Activision Blizzard is carefully reviewing the request for voluntary recognition from the CWA, which seeks to organize around three dozen of the company's nearly 10,000 employees. While we believe that a direct relationship between the company and its team members delivers the strongest workforce opportunities, we deeply respect the rights of all employees under the law to make their own decisions about whether or not to join a union.
"Across Activision Blizzard, we remain focused on listening closely to our employees and providing the improved pay, benefits and professional opportunities needed to attract and retain the world's best talent. Over the past couple of years, this has included raising minimum compensation for Raven QA employees by 41%, extending paid time off, expanding access to medical benefits for employees and significant others, and transitioning more than 60% of temporary Raven QA staff into full-time employees."