Zynga full-year revenue up 12 percent, $209m in losses
UPDATE: CityVille 2, The Friend Game and Party Place to be shuttered after failing to meet expectations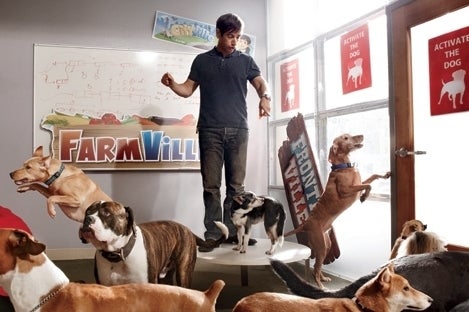 UPDATE: In a call with investors, Zynga CCO David Ko announced the company's intentions to close three of the six games it launched in the last quarter: CityVille 2, The Friend Game, and the mobile-only release Party Place. Ko reffered to "guard rails" the company has established that allow managers to shut-down under-performing titles earlier than was previously possible.
ORIGINAL STORY: Zynga, Inc has announced its earnings report for the fourth quarter and full year ended on December 31, 2012. Fourth quarter revenue was virtually flat at $311 million, but Zynga was able to minimize losses to $48 million versus $435 million year-over-year. For the full year, revenue was up 12 percent to $1.28 billion with a net loss of $209 million, just over half of 2011's net loss of $404 million.
"The biggest highlight of the quarter was seeing our team deliver a successful sequel in FarmVille2, a next generation social game that offers cutting edge 3-D experiences loved by millions of FarmVille fans," said Zynga CEO Mark Pincus. "In 2013 we're excited to bring this new class of social games to mobile phones and tablets and build a network that offers an easier, better way for people to play together."
The fourth quarter's daily active users and monthly active users increased year-over-year to 56 million and 298 million respectively, but were ultimately down compared to Q3 2012. During the quarter Zynga released CityVille 2, CoasterVille, Bubble Safari Ocean, and The Friend Game for browsers during the quarter. On mobile platforms, the company released Ayakashi and Party Place alongside new mobile versions of Bubble Safari and Ruby Blast.
"Our team executed well in the fourth quarter and made important progress in building sustainable new revenue streams and further aligning our company around our best growth opportunities," said new chief operating officer David Ko who was promoted to the position in November of last year.
"2013 will be a pivotal transition year and we are focused on achieving three strategic objectives: growing our franchises on mobile and web, expanding our network and maintaining profitability on an adjusted EBITDA basis. With 298 million monthly average users, including 72 million on mobile alone, Zynga already has the largest social gaming audience and remains the best positioned company to lead in building the future of social gaming."
Over the course of 2012, Zynga lost a number of executives, including chief operating officer John Schappert, chief creative officer Mike Verdu, chief financial officer David Wehner, chief security officer Nils Puhlmann, chief marketing officer Jeff Karp, and chief technical officer of Infrastructure Allan Leinwand, with chief game designer Brian Reynolds leaving a week ago.
Heading into 2013, Zynga expects first quarter revenue to be $255 to $265 million with a net loss in the range of $12 to $32 million. According to Pincus during the investors call following the earnings release, the company plans to launch more titles on mobile platforms, including FarmVille 2.
[Image via Fast Company]